'Married at First Sight': Zach Justice, Meka Jones, and Austin Hurd Open Up About Their Marriages After Decision Day
On Apr. 15, Lifetime's Married at First Sight Season 10 couples made their final choices about whether to get divorced or stay married on the infamous Decision Day. Meka Jones and Michael Watson got divorced, as did Brandon Reid and Taylor Dunklin and Mindy Shiben and Zach Justice.
Meanwhile, Jessica Studer and Austin Hurd stayed together. Katie Conrad and Derek Sherman also chose to stay married, with reservations on both sides.
In advance of the upcoming Married at First Sight reunion episode—airing Apr. 22 on Lifetime—Meka, Jessica, Austin, and Zach have all given exclusive interviews about their relationships. Each cast member reflected on their tumultuous journey on the show, the status of their relationships now, and what they gained (or lost) during the experience.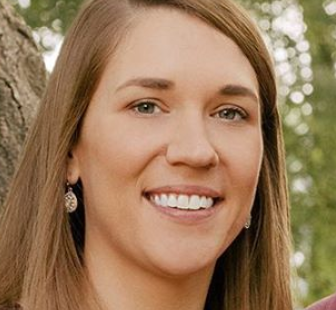 Jessica and Austin said they knew they were right for each other almost immediately
In a recent interview with In Touch Weekly, Jessica and Austin (dubbed this season's "golden couple" by many viewers) raved about each other.
Austin, for his part, said he knew he was going to stay dedicated to the experiment "at least until Decision Day." And luckily, Jessica was just as dedicated to the Married at First Sight process as he was.
"We both had the same core values, wanted the same thing out of life and wanted a teammate," Austin gushed about his wife. He added, "Most of all, though, we could tell how we balanced each other out — me being a little more easy-going and Jess needing someone a little more patient." The network engineer also said he loved how "strong" of a person his wife was.
Jessica agreed, saying she was more "high-energy," while Austin balanced her out with his "laid-back" attitude and drama-free disposition. "I have learned to be more patient and vulnerable," she shared. "Marriage is about compromise."
Zach claimed viewers didn't have the 'context' about why he treated Mindy so coldly
Meanwhile, Zach, one of the season's most controversial cast members, told Monsters & Critics in an exclusive interview that he felt his expectations for his arranged marriage to Mindy might have been "unrealistic."
The fitness coach, who never moved in with his wife and essentially left her early on in the marriage, told the outlet, "I became very hopeful about the matchmaking process. Perhaps setting somewhat unrealistic expectations based on that hope." Zach added that he and Mindy were so different that he didn't know how to navigate "a match that didn't make much sense."
In an interview with Soap Dirt, the Married at First Sight star suggested he didn't exactly like his edit on Lifetime. "I tried to keep anything off camera, private and to protect," Zach claimed. "Unfortunately, that approach allowed everything to be placed out of context."
Again, he hinted that he and Mindy had key differences that would never have been resolved. The 32-year-old claimed that he tried too hard to overanalyze, and perhaps force, a marriage that he saw as doomed to fail.
"I don't think people fully understand how far apart me and Mindy [Shiben] are to each other, in the context of a relationship or marriage," Zach confessed.
Meka said her marriage to Michael was 'built on lies'
Meka and Michael had one of the most tumultuous relationships on Married at First Sight Season 10. Michael's alleged dishonesty about everything from little-white-lie territory (like the mileage on his car) to straight-up strange lies (like being a yoga teacher) and big whoppers (like his job and salary) left Meka cold and unsure of what to do.
In a statement to E! Online, Meka said she was heartbroken by the outcome of her ill-fated marriage to Michael. She said she was completely devoted to the experiment and had wanted to "find her person" in the process.
"I think the reason my marriage didn't work out was because it was built on lies," Meka argued. "Michael wasn't honest about who he was and that affected the marriage in a huge way."
And while Meka hoped that Michael would better himself for a future relationship, she seemed fully done with him and ready to move on. "For myself, I am beyond hopeful that I will find the man of my dreams," she wrote in the statement.