'Married to Medicine': Dr. Heavenly and Dr. Simone Still Aren't Speaking to Each Other
Dr. Heavenly Kimes from Married to Medicine recently admitted that she and Dr. Simone Whitmore still aren't speaking even though it appeared they made up during the reunion last season.
The feud started during season 7 when Kimes made a dig at Whitmore's husband. He got a little too involved on social media and she took a passive-aggressive route to address his comments. She commented that at least her husband has a job and is too busy to be making remarks on social media. She later apologized but apparently, it's sorry not sorry.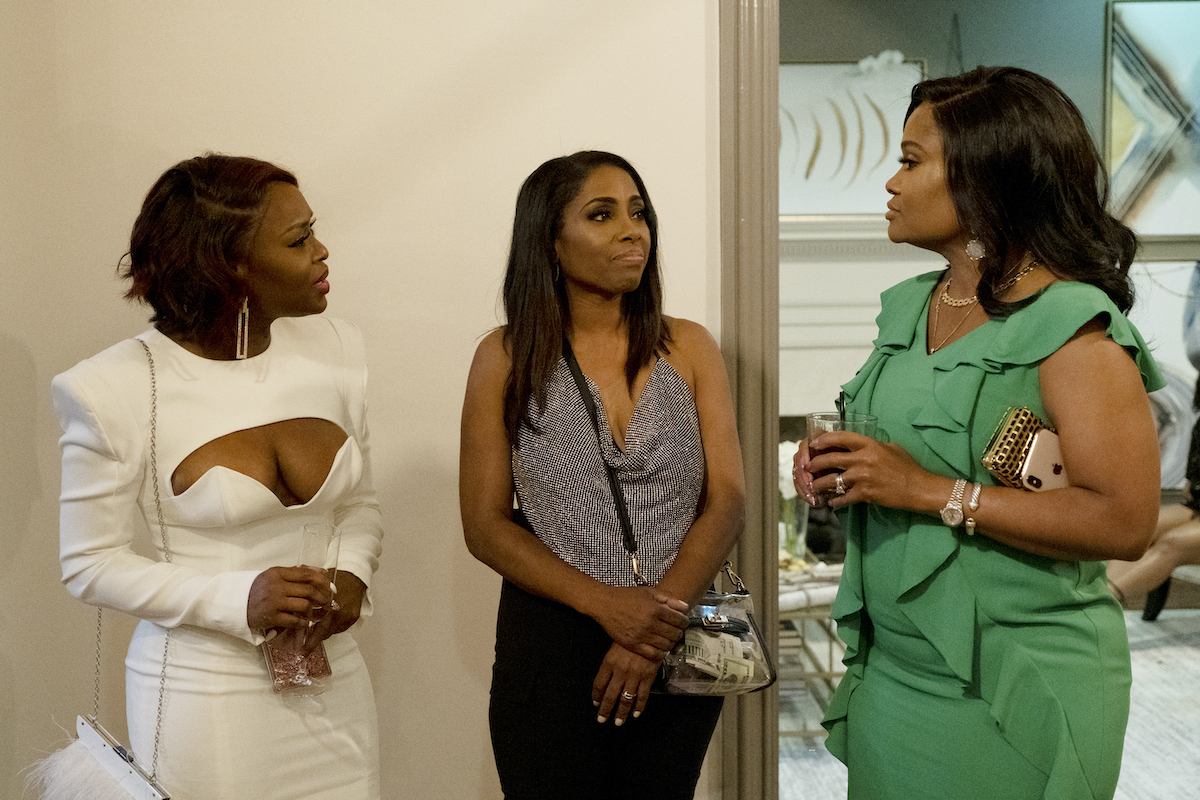 Dr. Heavenly thinks Dr. Simone is still holding a grudge
Kimes said that despite her apology and apparently coming together during the reunion, Whitemore is still harboring bad feelings toward her. "I don't want to be messy, but s**t, I can only speak the truth," she told ET. "Simone and her husband and I had an interaction on Twitter after telling him multiple times to stop. I responded one time — once — and she can't get over that." 
"I just think Simone needs to own her s**t and move forward," she continued. "Ain't nobody holding no grudges. We all get into it. Nobody hasn't done wrong in this group. If we held grudges we would never get anywhere."
RELATED: Does a 'Married to Medicine' Cast Member Have a Net Worth of $500 Million?
But it seems as though grudges are being held as the two aren't speaking, even today. "I called her several times," Kimes insisted. "I called her several times and she wasn't responsive. I invited her out, she didn't respond. I didn't do s**t to nobody. All I do is respond to people attacking me."
"I have to be honest, we're still not speaking!" she admitted. "We had positive movement during the filming, but to this day we're really not where we were."
But wait, 'Married to Medicine' Season 8 gets even more complicated
Kimes isn't the only cast member experiencing tension with Whitmore. Dr. Jackie Walters and Whitmore are also not speaking this season, further complicating matters. Whitmore was angry that Walters didn't side with her during the conflict with Kimes.
"I think the issue is that Jackie kind of agreed with me, because there was things [Cecil] said that she didn't like," Kimes told ET. "So she said, 'Hey, I'm going to stay out of it,' and Simone just stopped speaking to both of us rather than going to her husband and holding him accountable for the s**t he did." 
RELATED: Married to Medicine LA: Dr. Heavenly Admists Her Comments About Dr. Kendra's Husband Were Insensitive and Apologizes (Again)
Kimes goes further and shades Toya Bush-Harris. "I think that Toya — I'm gonna just tell you this the nicest way I can — need something to do," she sad. "Something else to do. I mean, her kids are at school, so we can't say she's a stay-at-home mom."
"She need something to do, something to make her life feel more fulfilled," she continued. "That's my thought on Toya, really, because she's really critical on people that are doing way more than she is, so she needs to do something so she even has an inkling of what it takes to run a business, run a family, run her life, run her household. Do your s**t first and then come out." 
Married to Medicine season 8 premieres on Sunday, March 7 at 9/8c on Bravo.