Married to Medicine LA: Dr. Heavenly Admists Her Comments About Dr. Kendra's Husband Were Insensitive and Apologizes (Again)
Dr. Heavenly from 'Married to Medicine' comments on the remark she made about Dr. Kendra's husband.
Dr. Heavenly Kimes from Married to Medicine apologized on the show, but also on Twitter and explained her remark on YouTube about Dr. Kendra Segura's husband only moments after the two met.
During a cocktail party, the conversation turned to a discussion about genitalia. The women seemed to agree that the penis isn't overly attractive. "It's ugly," Kimes says in a confessional. "Do you look at it when you get that close to it?"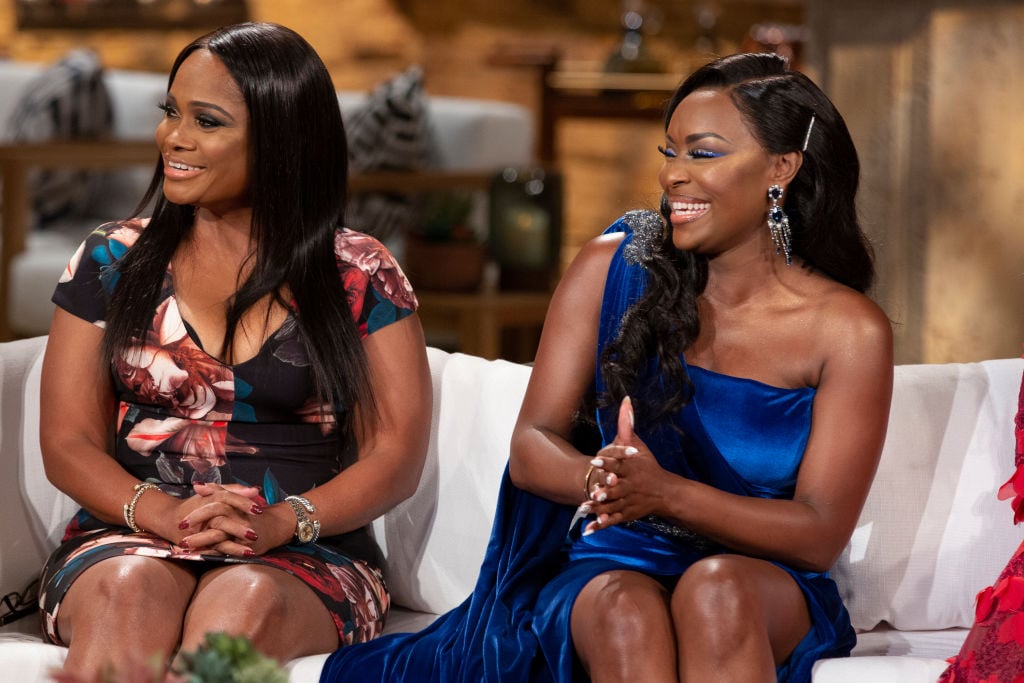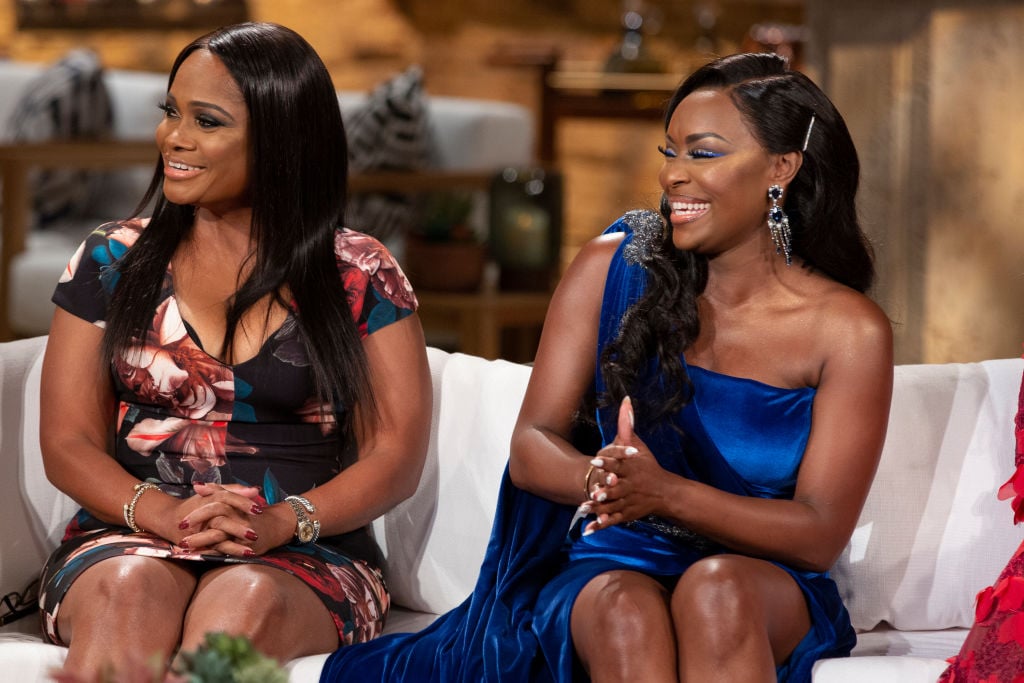 Dr. Simone Whitmore, who is an OB/GYN says there is something can to do increase the size of the penis. That's when Kimes turns to Segura and says. "And your man being Chinese, so you probably …" Her remark trails off as she sees the reaction she's now provoked. But when Segura says that not all stereotypes are true, Kimes comes back with, "Are you sure?"
Kimes apologizes and clarifies
Kimes apologized to Segura during the episode but then later she apologized on Twitter and later in a YouTube Live. "Let me apologize to @DrKendraMD I really like her and her family dynamic I was wrong wrong WRONG! I profusely apologized," she tweeted.
Other cast members also had a head smack moment when they watched the scene play out too. "@BravoTV What the hell did @Dr_Heavenly say???" Dr. Contessa Metcalfe tweeted. Also, Dr. Imani Walker added, "Uh oh. This is definitely not #fancy. Heavenly knows she was wrong for that. #Married2MedLA."
Later Kimes apologized again on YouTube and went further about the remark, adding that the episode was shot long before the coronavirus occurred, which has sparked racist reactions throughout the United States.
She addresses the racist aspect of the remark
After Kimes apologized on YouTube she added, "But I want you all to understand, and this is what I want you to understand. That was taped before the corona thing." She touches on the racial aspect of the remark. "So I didn't want it to be more racially inclined than it was," she continues.
"I love everybody. I love black, white, Asian, Indian, whatever." Adding, "I am not racist [and] I love everybody," she insists. "And I love people with big, small, or middle. I can't really call nobody big because that's one of my insecurities."
"You gotta go back to what T.I. said, 'People are a representation of themselves,'" Kimes remarks. "Good or bad. And that's why weight loss has been something I've struggled with every day." Kimes added she also regrets her remark since Segura recently had a baby too.
Fans came for the drama (but stay for the shade)
Fans reacted to the moment on Twitter with many being thrilled the show had returned. "God I have missed Heavenly's interview shade! 'Jazmine is the L.A. version of what Toya wish she was!'" one person tweeted.
Another person added, "Heavenly stay saying the most out of pocket sh*t. How do you fix your mouth to ask somebody about their husband's penis???"
"Kendra please put Heavenly in her place," a viewer tweeted. "Nobody ain't saying sh*t bout your husband could be small cause of his size."
Married to Medicine is on Sunday at 9/8c on Bravo.