'Married to Medicine LA': Is Dr. Britten's Marriage In Trouble?
As Dr. Imani Walker from Married to Medicine Los Angeles offers more insight into the breakdown of her marriage, the conversation turns to why the passion has fizzled for Dr. Britten Cole and her husband.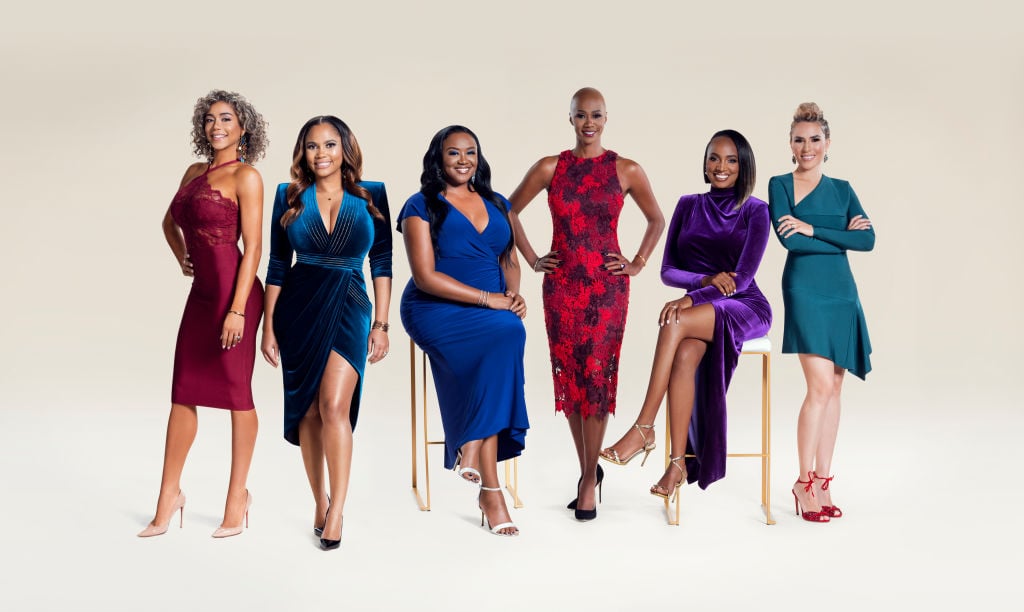 In an emotional episode, Walker mustered the courage to finally tell her friends that she and husband Phil Johnson decided to separate and eventually divorce. As Walker talks about the direction her marriage went in, Cole sits nearby with a listening ear.
Walker says the passion simply died out in the relationship. This prompts Shanique Drummond to ask Cole if hearing this concerns her.
Dr. Britten Cole admits this is worrisome
One of Cole's storylines this season is her divided sleep schedule. She lets her kids sleep in her bed, which means husband Mack Major has to head to the guest bedroom every night.
"Viewers will see that my relationship with my husband, my children is a very relatable relationship and they'll kind of see themselves in us," Cole told Showbiz Cheat Sheet. "We have our struggles. Our ups, our downs. Just how we're navigating through life, especially with the huge change that we've made."
RELATED: 'Married to Medicine LA': Dr. Britten Cole Hints About Who Will Be the Biggest Sh*t Stirrer in Season 2
In a preview clip, Cole voices her concern. "Yeah, of course," she says. "Because I feel like me and Mack are in that lull, where it's like what I said, we're two ships passing in the night. He travels. And he gets back. He takes over. I go do some errands. And then when we're at home we're in the business with the kids and running around with the kids. And sleeping in the bed with us."
The cast isn't happy to hear Cole's decision
"If there's a choice, between the two, I'm choosing my babies," she declares. Immediately Drummond says "No" as the rest of the cast chimes in. "That's where there's a problem," Drummond insists.
"I love that feeling of being needed and wanted," Cole pushes back. But then Jazmin Johnson asks a question that prompts a revealing answer from Cole. She wonders if Major makes Cole feel wanted. But Cole says, "Not like my son. It's that unconditional love."
Dr. Imani Walker reveals why she went public with her breakup
Walker's heartbreaking split from Johnson is raw and very real. She recently shared why she allowed cameras to film the couple's "uncoupling" for the series. "I'm willing to be transparent so people can maybe identify something in me that can help them to get better," she told Bravo's The Daily Dish.
"When it came to this, I was just like, listen, I'm on a reality show, and there are things I need to be transparent about and this is one of them," Walker continued. "I will say that at times it was difficult to go through, but I was happy to know that, first and foremost, I was making the right decision because I wasn't happy."
RELATED: Bravo's 'Married to Medicine LA': Dr. Imani's Mother Is a Former Network Executive Who Knew Prince
"But also, I wanted to just show people if you're unhappy and you've tried what you could, it's OK to say, you know what, we can be cool, but being with you and being married to you probably just isn't going to work out," she added.
Married to Medicine Los Angeles is on Sunday at 9/8c on Bravo.