'Married to Medicine LA': Jazmin Johnson Reveals the Real Reason Why Her Husband Won't Be on the Show
Although just about every spouse has been featured on Married to Medicine Los Angeles, one husband won't be on the show and he has a very specific reason why.
Jazmin Johnson opened up about why husband Dr. Gadson Johnson will never be on the show and it has nothing to do with his friendships with the rest of the cast.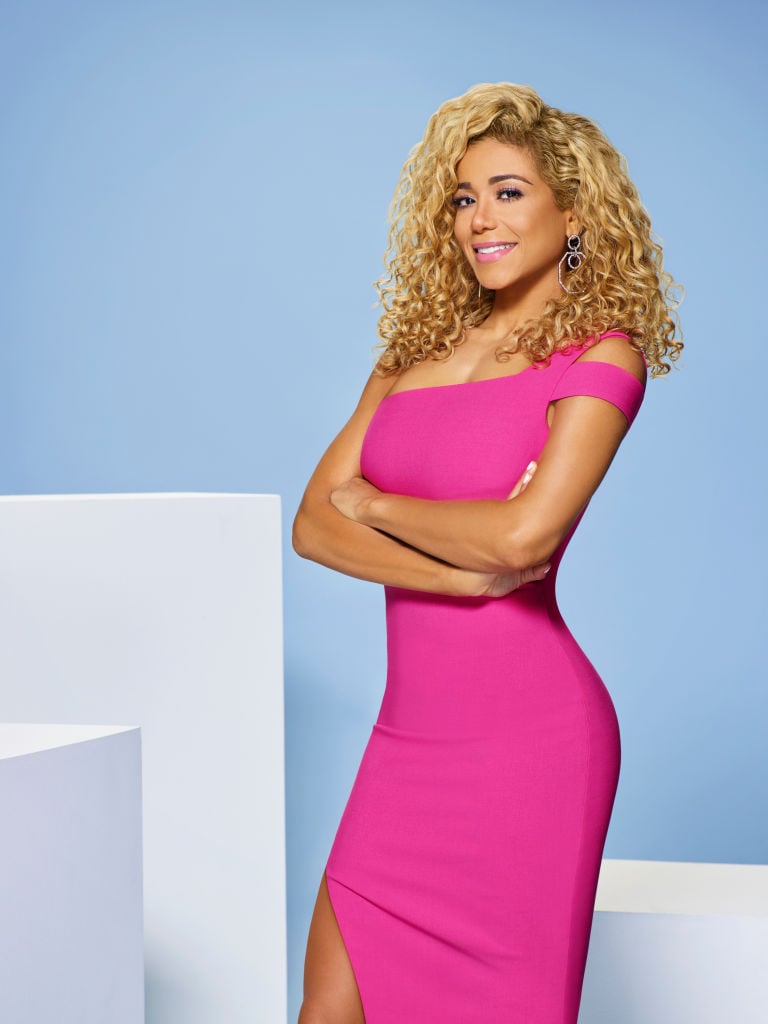 "I have met Jazmin's husband on several occasions, whether it's at house parties, or whether I'm there and he shows up after work. He is actually a really, really nice guy," Shanique Drummond told Bravo's The Daily Dish podcast. "Just really mellow temperament. Even Robert has met him as well. Really nice guy." If he enjoys the rest of the cast and is pretty laid back why won't viewers see him?
The couple is protective of their marriage
Johnson shared on the Behind the Velvet Rope with David Yontef podcast that the couple wants to protect their marriage from the perils of reality television.
"I mean, obviously we did have reservations," Johnson admitted. And, "I for sure did not want to do it together." Adding that her husband wasn't interested in doing the show.
RELATED: 'Married to Medicine LA': Is Dr. Britten's Marriage In Trouble?
"So I didn't have to say you can't do it, but I would not have done it if it was us together because I'm very protective of our marriage. I don't know how many times, I see divorces happen like randomly, you know? And I'm just like, so is that kind of like a package deal with this life? You know, and I don't want that for us. I don't, I know that when you put pressures on a mirror and when you open people to your marriage, for them to judge, it will greatly impact how likely you are to make it through."
Does reality television create an environment for divorce?
Johnson may have also reviewed the long history of divorce amongst Bravo's cornerstone Housewives franchise. Approximately 43.2% of all Housewives cast members have gotten a divorce, E! calculates.
The couple may not want to play the odds. "Some people say that it would happen regardless. Like the people that don't make it are because it just wasn't working anyway. But I feel, I feel a little different. I feel like, I feel like reality TV can definitely cause it," Johnson admits.
RELATED: These Are the Real Housewives Who Got Divorced During the Show
The series currently chronicles Dr. Imani Walker's painful breakup and divorce from husband Phil Johnson. Walker, who is a psychiatrist opened up to Bravo's The Daily Dish about going through the split on camera.
"I'm willing to be transparent so people can maybe identify something in me that can help them to get better," she said. "When it came to this, I was just like, listen, I'm on a reality show, and there are things I need to be transparent about and this is one of them. I will say that at times it was difficult to go through, but I was happy to know that, first and foremost, I was making the right decision because I wasn't happy. But also, I wanted to just show people if you're unhappy and you've tried what you could, it's OK to say, you know what, we can be cool, but being with you and being married to you probably just isn't going to work out."