'Married to Medicine': Phaedra Parks' Casting Sparks Response From Cast
Fans of The Real Housewives of Atlanta have been begging for Phaedra Parks' return. Parks was fired after it was revealed that she was the culprit behind a vicious rumor about Kandi Burruss. But it wasn't enough for her to lose fans. And while she's said she would not return to the show, she's now been cast on fellow Bravo series, Married to Medicine, and the cast couldn't be happier.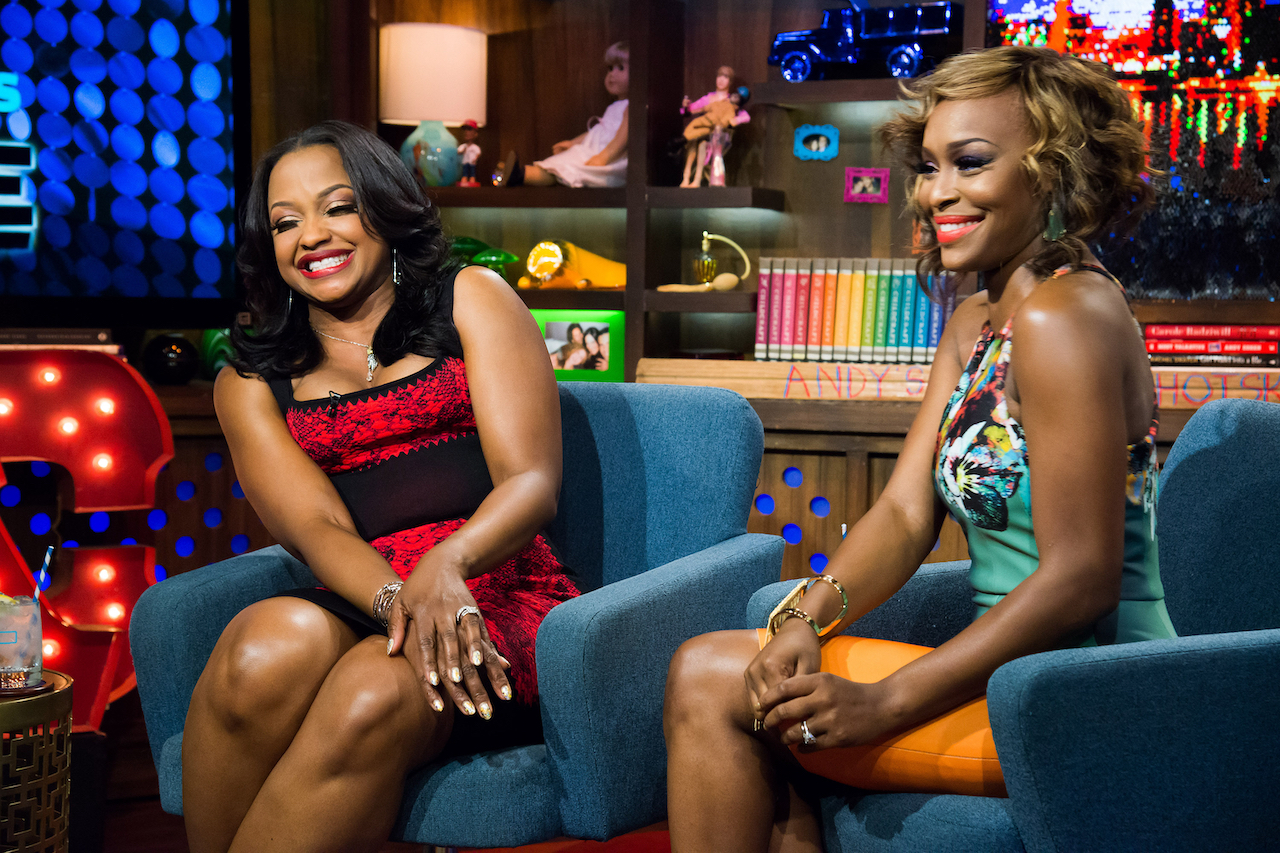 Phaedra Parks is cast on Bravo's 'Married to Medicine
The former attorney is close friends with other Bravolebrtities, both on RHOA and others, including Married to Medicine. She spends a lot of time with cast member Quad Webb, and revealed during BravoCon 2022 that she's dating a doctor, who is reportedly friends with Webb.
While on a panel with her co-stars from Season 2 of Ultimate Girls' Trip, Parks told the audience: "I actually date a doctor. I don't want to tell you about him, but I've dated a doctor for some time…Almost a year."
TheYBF.com reports that Parks is joining Married to Medicine. RHOA producers reportedly tried to get her to come back to the show, but she allegedly asked for too big a salary, and her spot on the show is rumored to have been blocked by Kandi Burruss after their fallout in Season 2. Married to Medicine has had equally big ratings, and is said to have a budget for what Parks requests.
Production for the last season wrapped in Dec. 2023, with filming for Season 10 likely to begin soon. Parks would likely get introduced to the show by Webb. The two have shot scenes together before on the show when Webb was still married to Gregory Lunceford.
Cast member reacts to Phaedra Parks joining the show
Most of the castmembers on Married to Medicine have been on the show since its debut in 2013. Heavenly Kimes joined the show in its third season and has become a viewer favorite for her dedication to her family and her snappy comebacks. With Parks joining, many wonder who she'll clash with, as she's known to have a nice-nasty persona and throw shade in her confessionals. But Kimes is happy she's joining.
Once Parks' casting announcement was made public, social media users went wild. One Twitter user expressed their excitement. "I'm not going to lie at first, I was like Phaedra on #marriedtomedicine #M2M. I don't know, but after watching @DJRichieSkye Instagram post. I have changed my mind because can you imagine @PhaedraParks, @Dr_Heavenly, and @AbsolutelyQuad on the show together, baby I'm here for it!!!" Kimes responded: "It will be pure comedy!" Urban Belle Mag reports.
Another posed the question to Kimes, writing, "@Dr Heavenly, How do you feel about Phaedra joining your cast? " Kimes responded, "I love the idea!"
Per a report from Page Six, the cast begged for Parks to be added to the roster. A source told the outlet: "Phaedra is dating a doctor, but she is also very good friends with a good portion of the cast, including Dr. Heavenly [Kimes], Quad [Webb], and Dr. Simone [Whitmore]. All of these women approached Phaedra about being on the show."
Former 'RHOA' producer says Phaedra Parks was vetted for 'Married to Medicine'
The source who spoke to Page Six regarding Parks' casting wasn't too far off. In fact, former RHOA producer Carlos King, who remains close friends with Parks, revealed on his Reality With the King podcast that Parks was approached to be on the show multiple times.
"I have known for a while that Phaedra was approached to be on 'Married to Medicine,' okay? I can 100 percent, exclusively confirm, that Phaedra Parks was 100 percent approached to be on 'Married to Medicine,' okay?" King said.