'Married to Medicine' Season 8: Toya Bush-Harris Reveals Shade Will Be Met With 'Accountability' (Exclusive)
The gloves are off for Bravo's Married to Medicine cast as shady comments won't fly this season, Toya Bush-Harris recently revealed.
Bush-Harris dished about the upcoming season with Showbiz Cheat Sheet, asserting that everyone held each other accountable. This includes calling out Dr. Heavenly Kimes' shady comment about newcomer Anila Sajja's job as a blogger.
"I didn't even think that was a job," Kimes says when Sajja discusses her career.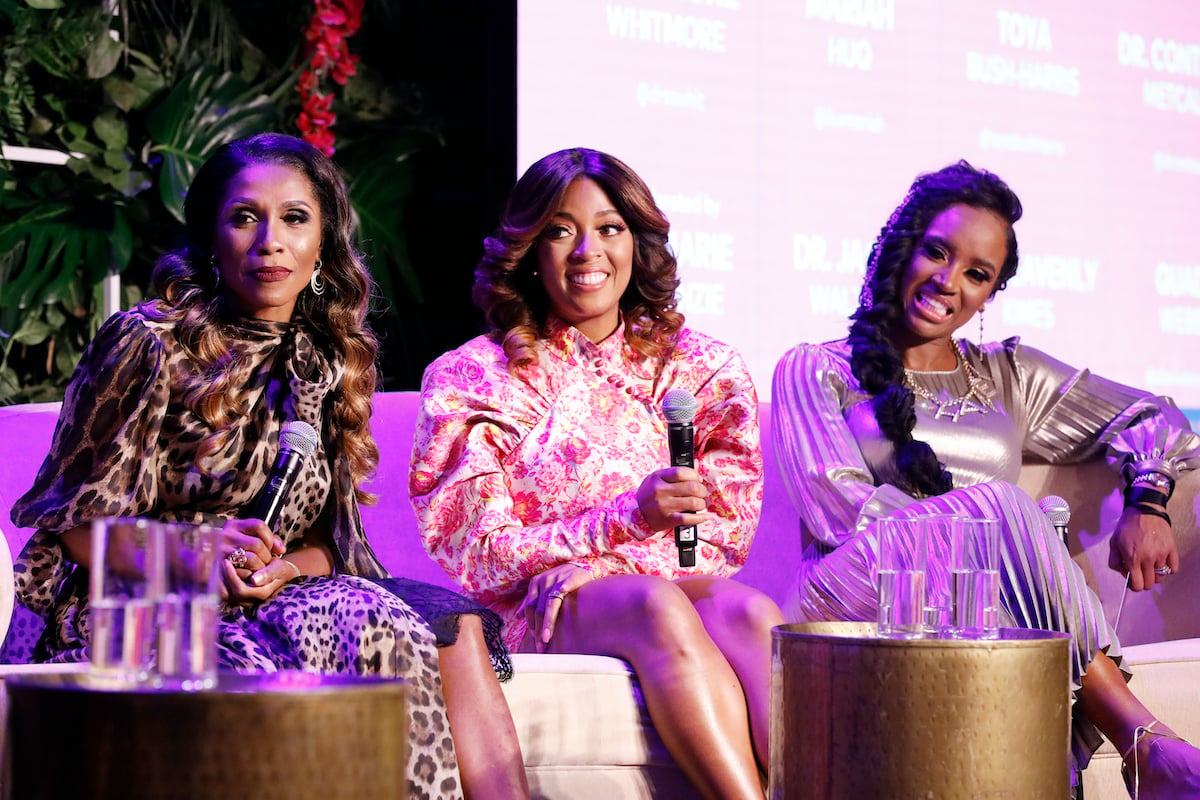 Toya Bush-Harris says the cast needs to recognize each other's value
Bush-Harris says tension between the physicians and the wives over career choices will finally bubble to the surface this season. While half of the cast are "married to medicine," all cast members are successful professionals working in different fields, from blogging to raising a family.
"You're going to see a lot of people being held accountable for what comes out of their mouth," Bush-Harris said. "And you know, I think that's a good thing. Because I think we need to learn as friends is that you cannot look down on an individual's education, their career choices. And I think that's where this group has struggled in the past."
"The good thing is we're holding each other accountable for what comes out of our mouth," she said. She added that every woman brings value, whether they are a physician or a stay-at-home mother. The women should be holding each other up instead of tearing each other down.
'Married to Medicine' pot stirrers will finally be held accountable, too
While every cast member can stir the pot, Bush-Harris acknowledged that "some" cast members do it more often than others and they've gotten away with it, too.
"We always have our usual individuals that don't realize that they have [brought drama]," she reflected. "I think the only reason why those individuals have done it in the past is because we've allowed it."
"And then when the individual does it, the individual doesn't have the backup and they end up standing alone when they go up against that person," she said. "I think this season, we rally together. I mean we've had enough. We've lost some really good friends in this group. And I think now is the time to move forward in a way where we're all respecting each other."
But not to worry, the shade still flies. After Kimes made her blogger comment, Saija joked, "Anybody could be a dentist."
Is there hope for Dr. Simone and Dr. Jackie?
Dr. Simone Whitmore and Dr. Jackie Walters enter the season after a falling out. "I miss my friend," Walters is seen telling a tearful Whitmore in the season trailer. Is there hope for these former close friends to come back together?
"I think there's always hope for their relationship if the individuals put forth the effort," Bush-Haris said. "I think sometimes you end up having a scenario where one person is proud. And they don't put forth the effort and energy to make the relationship move forward. They don't talk about the real issues."
"We've done a lot of that in the past," she continued. "We cover up a lot. We love to say I'm sorry and then move forward. But then it's the same old thing. And that was just one thing that I was like, I just can't take it anymore. We've got to mean what we say and hold each other accountable."
Married to Medicine Season 8 premieres Sunday, March 7 at 9/8c on Bravo.