'Married to Medicine's' Mariah Huq Blasts Bravo For Discrimination After Not Being Asked To Return
Married to Medicine fans are eagerly awaiting the return of the reality series for its eighth season. The LA spinoff is currently airing but the Atlanta franchise will be returning soon and Mariah Huq is said to be noticeably absent. Like RHOA's Nene Leakes, Huq is calling out Bravo for their alleged racist behavior and discriminatory practices she deems unfair and sharing her frustrations about the network.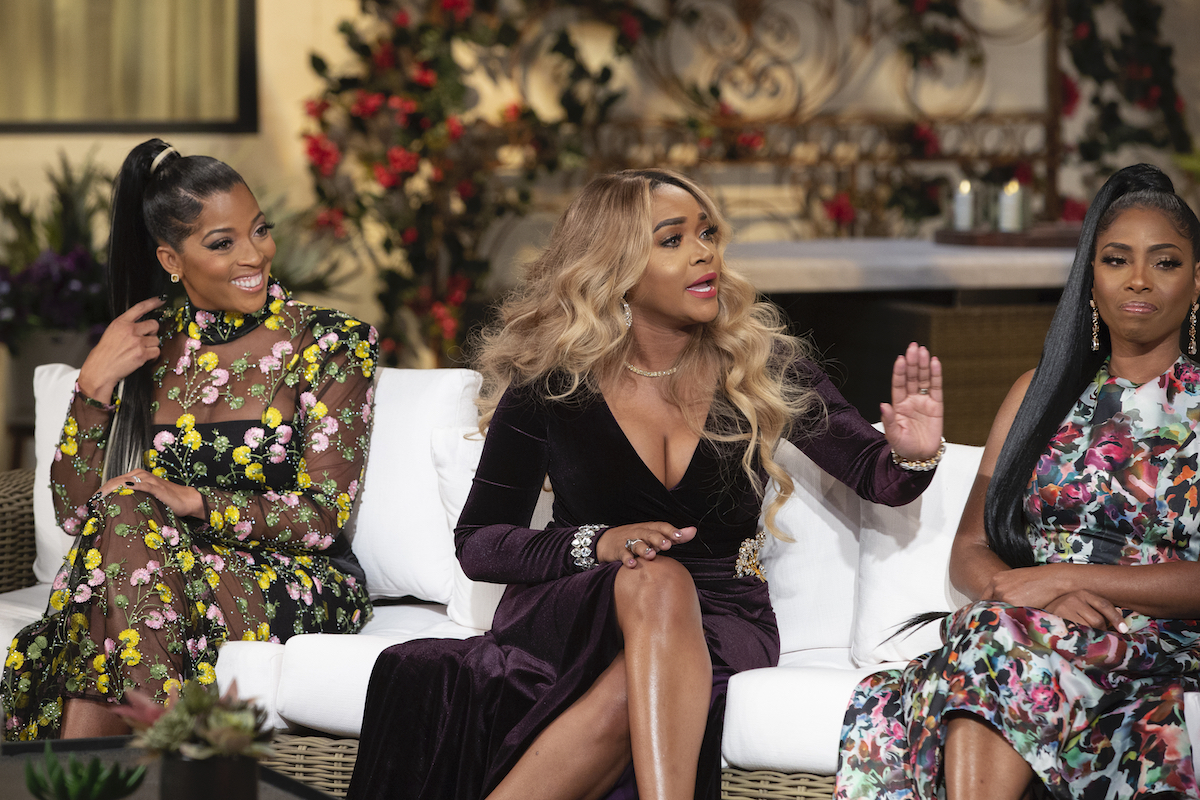 Mariah Huq is the creator and executive producer of 'Married to Medicine'
Huq was part of the show inaugural season of Married to Medicine. As both a star, creator, and executive producer of the show, Huq started off as the nucleus of her friendship circle, having ties to all cast members thanks to her role as the wife of a prominent Atlanta doctor. Huq touted herself as the "queen bee" of the ring and an Atlanta socialite.
"I came up with the idea because it was my life. Like I live, work, and play with doctors in the medical field," she told Atlanta Black Star in a recent interview. "Our neighbors were doctors, my husband is a doctor, so I felt like it was a good opportunity to show the world a glimpse into their lives and our lives without the scrubs and without the stethoscopes."
By season 2, her relationships with her co-stars began to deteriorate. Much of the drama was centered around the dramatic demise of her once close relationship with longtime BFF, Quad Webb.
Despite several attempts to reconcile, Huq and Webb could not move past the hurt. Huq also had a falling out with other cast members and was accused of having a superiority complex. She was axed from many social gatherings by her co-stars as a result.
Aside from the drama, Huq attempted to showcase her business acumen and family life by starting a healthy juice line and showcasing her blended interracial and interfaith family.
Huq's husband was born in Bangladesh and raised as Muslim. Together, they raise Huq's daughter from a previous relationship and share a son. The couple incorporates traditions of the Bangladesh and African American culture, while also celebrating both religions. Season 4 also followed the unfortunate miscarriage of the couple's twins.
Mariah Huq insinuates racism and discrimination at Bravo
In April 2020, Huq took to Instagram to share with her fans that she had not received her contract for the upcoming season of the show. "Morting-ting-ting Where is my contract?" Huq captioned a video of her at her mailbox. "Last time I checked I was #MarriedToMed Now I have to worry about Covid & Contracts."
Related: Is Mariah Huq Returning to 'Married To Medicine?'
Her co-stars, Dr. Heavenly Kimes and Dr. Contessa Metcalfe, joked about Huq's video, while also confirming that unlike Huq, they received their contract renewals.
Months later, it appears Huq has been informed that she's officially not been asked to return and she's pissed at Bravo over the news. Huq aired her grievances with Atlanta Black Star. According to Huq, Bravo does not give the same treatment to its African American employees as they do their counterparts who are not of color, and she's sick of it.
"I'm the first African-American woman to create a franchise at Bravo. I'm one of three people. It's me, it's Lisa Vanderpump, that created "Vanderpump Rules," and Whitney Sudler that did "Southern Charm," she told the outlet. "They're still with their franchises. They're still a part of [them]. Why would I not be?"
This would not be Huq's first absence from the show. She took a step back in season 3 to deal with family issues, including a family death and the loss of her twins. But, she still does not feel she's been treated fairly along the way, nor given the respect she feels she deserves despite the success of the show and its LA spinoff.
"I wouldn't even be questioned why as an African-American creator and executive producer am I not at the table when decisions about the show that I created are being made. That's the bigger question," she said.
Just recently, Huq posted a cryptic image to Instagram of an infamous photo from the film The Color Purple that read, "Til you do right by me, everything you think about gonna fail." Many believe it was a dig at Bravo.