'Marry Me' Marks Jennifer Lopez's Return to Rom-Coms for the First Time Since 2012
Jennifer Lopez fans have watched the entertainer live out her own love stories in real life. On screen, she's been the main character in plenty of rom-coms such as The Wedding Planner, Monster-in-Law, The Back-up Plan, and Maid in Manhattan. With Marry Me slated to arrive in 2022, it marks J.Lo's return to a genre that she does extremely well.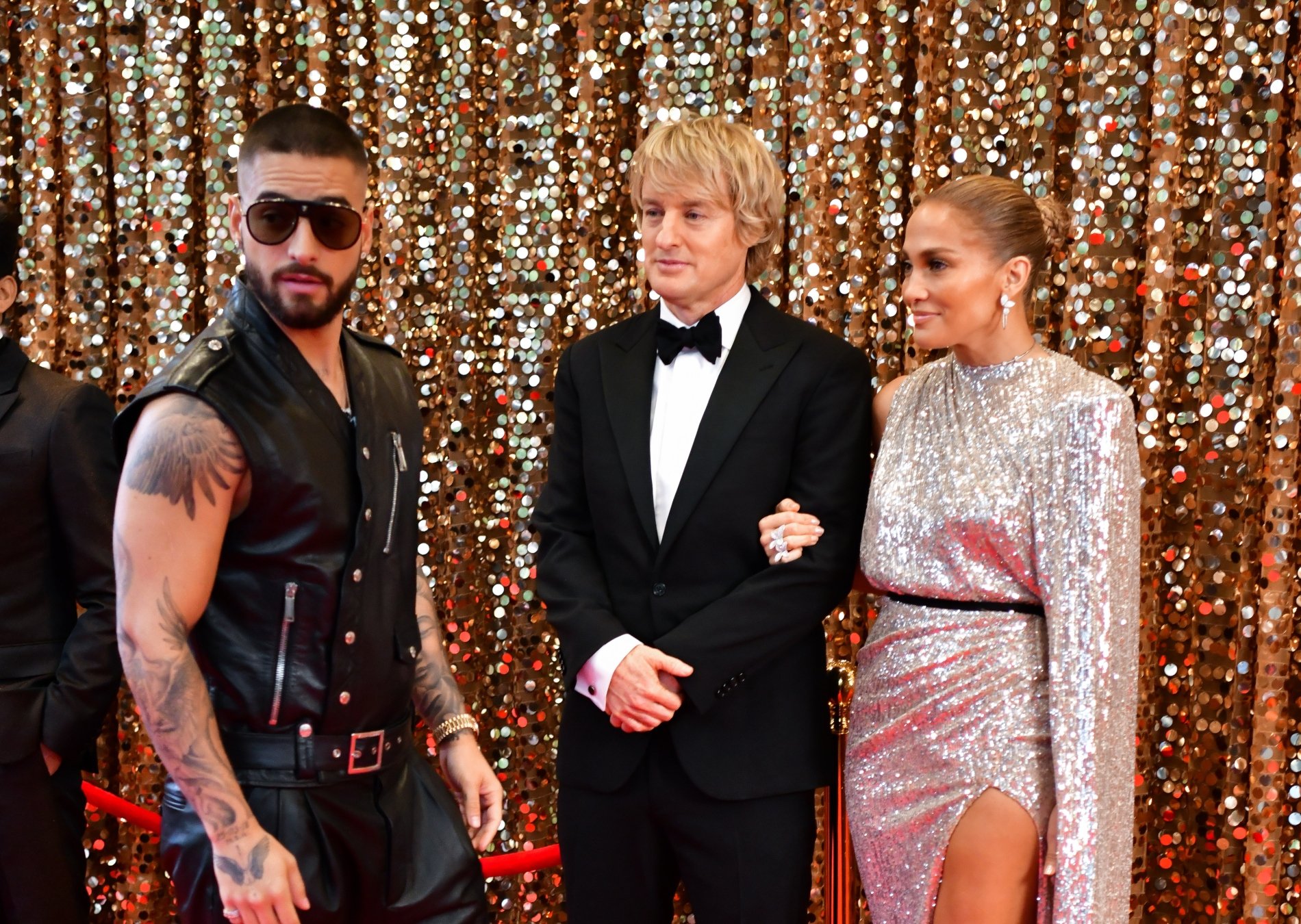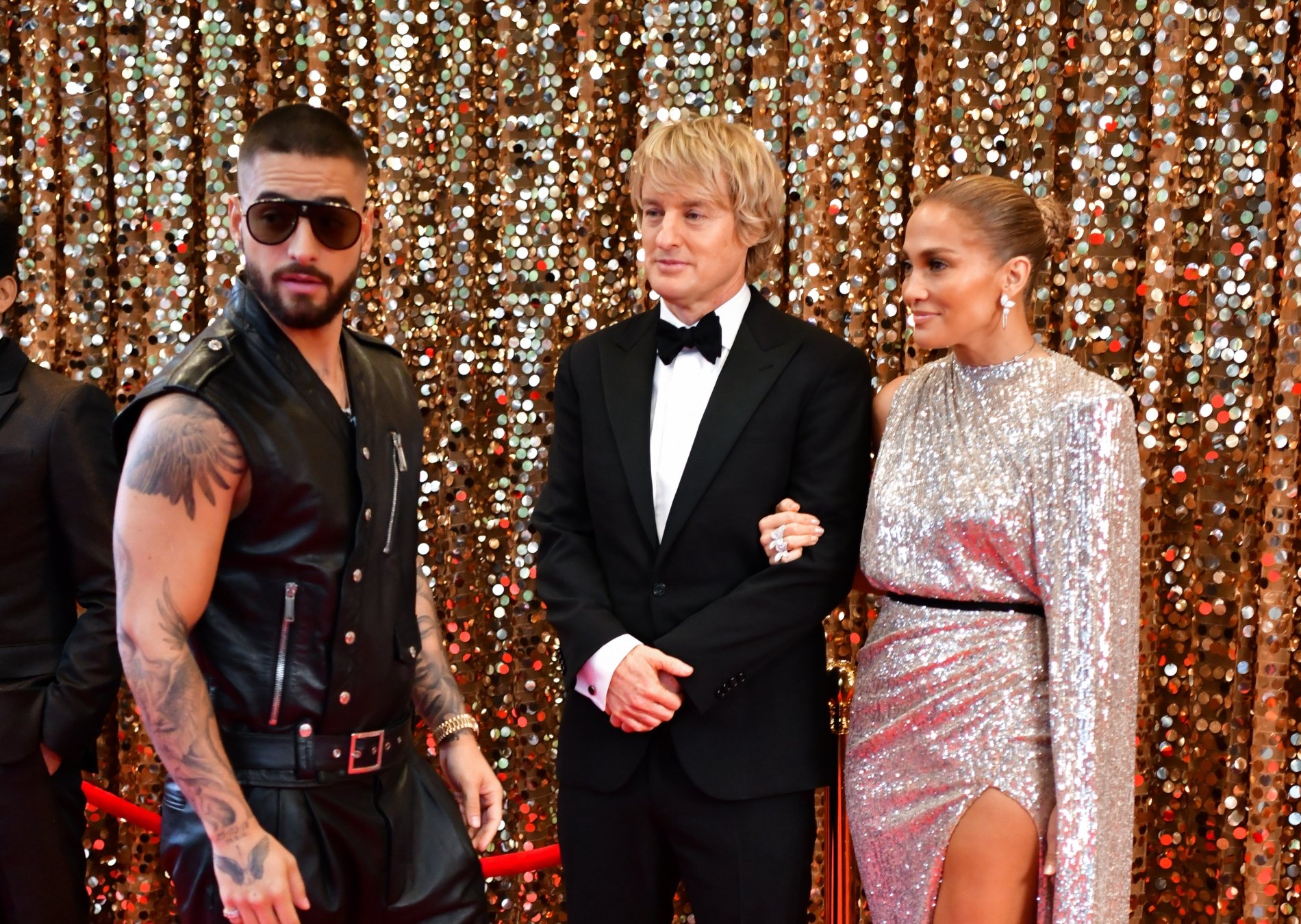 'Marry Me' trailer drops with Jennifer Lopez and Owen Wilson
Though Lopez had a supporting role in 2012's What to Expect When You're Expecting, her last role as a lead in a rom-com was in 2010's The Back-up Plan. But she's bringing those vibes back with Owen Wilson and pop singer Maluma in Marry Me.
Maluma and Lopez recorded exclusive music for the film, and they performed one of the tracks, "Pa' Ti + Lonely" during the 2020 American Music Awards.
Fans are excited to see J.Lo back on the big screen in a love story, and are leaving comments such as "I love me a Jlo romcom," "This is gonna be EVERYTHING! she's bringing early 00s romantic comedy and we're here for it," and "Jennifer Lopez and Owen Wilson joined after 25 years. They played together in the film Anaconda!" on Instagram and YouTube.
A few fans noted that the movie is based on a webcomic that came out years ago, and it was author Bobby Crosby's dream to have it turned into a film. Voilà!
'Marry Me' follows two pop stars and a math teacher
Owen Wilson plays a math teacher — and single father — named Charlie Gilbert. Lopez's character Kat Valdez is in love with a rising superstar named Bastian (played by Maluma). Kat's love life soon turns complicated.
According to the logline from Universal Pictures, Kat makes the unexpected decision to marry a stranger in the crowd at one of her shows.
Kat Valdez (Lopez) is half of the sexiest celebrity power couple on Earth with hot new music supernova Bastian (Maluma, making his feature-film debut). As Kat and Bastian's inescapable hit single, 'Marry Me,' climbs the charts, they are about to be wed before an audience of their fans in a ceremony that will be streamed across multiple platforms.

Divorced high-school math teacher Charlie Gilbert has been dragged to the concert by his daughter Lou and his best friend (Sarah Silverman). When Kat learns, seconds before the ceremony, that Bastian has cheated on her with her assistant, her life turns left as she has a meltdown on stage, questioning love, truth and loyalty. As her gossamer world falls away, she locks eyes with a stranger—a face in the crowd.

If what you know lets you down, then perhaps what you don't know is the answer, and so, in a moment of inspired insanity, Kat chooses to marry Charlie. What begins as an impulsive reaction evolves into an unexpected romance.
When to watch 'Marry Me'
Lopez is urging fans to watch the film for Valentine's Day in 2022. Marry Me arrives in theaters on Feb. 11, making it the perfect date night film. Viewers should not look for it to be immediately available on streaming.
However, fans of Wilson, Maluma, or J.Lo should mark their calendars for this modern musical fairy tale. Until then, feel free to stream all of Lopez's rom-coms or watch her favorite: Jerry Maguire.