Marsai Martin's Net Worth & How She Came Up With the Idea For 'Little'
Actress and executive producer of 'Little' Marsai Martin is just 14, but she's already making history. Here's what she may be worth.
Marsai Martin is a name you should get used to hearing. The Black-ish star is, at just 14 years old, making a big impression on film and TV. With her new movie, Little, she stars opposite two big names in comedy: Issa Rae and Regina Hall. But there's a lot more to talk about when it comes to this teenager. Here's what you need to know about Little, how Martin dreamt up the concept of the film, and her net worth.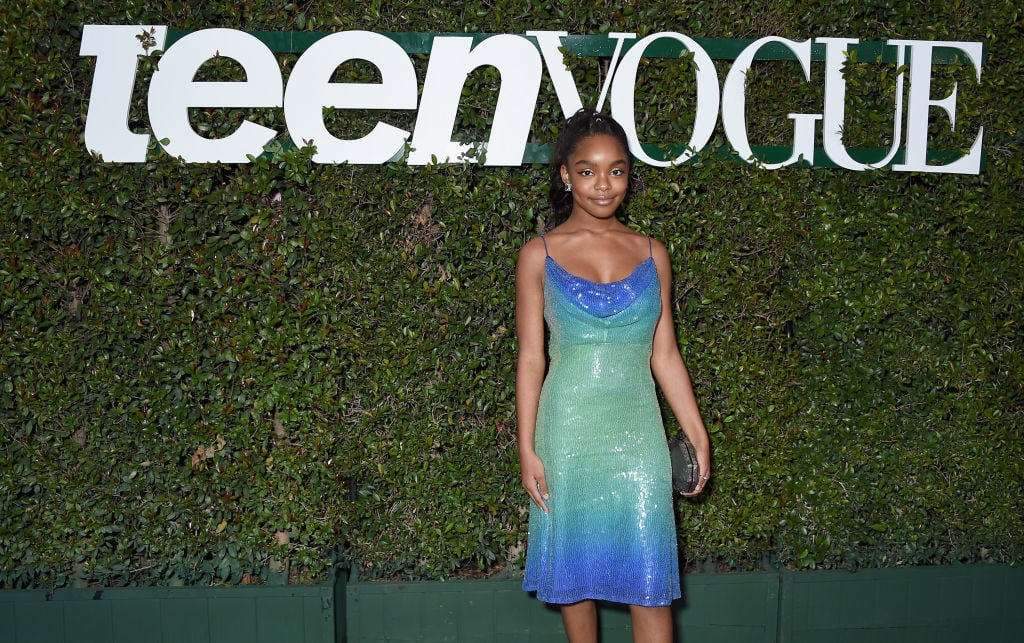 Martin is best known for this TV show

Given her age, Martin doesn't have an extensive filmography just yet. She got her start shortly after moving to Los Angeles in 2013, landing the role of Diane Johnson on Black-ish opposite Tracee Ellis Ross and Anthony Anderson.

In just a few years, Martin has managed to do very well for herself. On film, she had a role in the comedy Fun Mom Dinner. As for TV, while on Black-ish, Martin has also provided voices for kid's shows such as Goldie & Bear, and Elena of Avalor. She also appeared in an episode of the Netflix series Unbreakable Kimmy Schmidt.

She came up with the idea for Little

Not only is Martin starring in Little as one of three female leads, but she is also an executive producer on the film, setting a record as the youngest producer in movie history. Martin is actually the one who came up with the idea for the film when she was only 10 years old, after watching a popular flick that does something similar, but in reverse.

On The View, Martin said, "One of my mom's favorite movies growing up was Big starring Tom Hanks. I saw Big, and I said, 'What if we do this in a different perspective, more of a modern take on what's going on now, and make it a female empowerment [movie], [with] an all-Black woman cast."

She says it's 'surreal' to be where she is

It's hard to imagine what it must be like to be 14 years old and the star and executive producer of a big comedy film. When asked about how she feels about being a role model, here's what Martin had to say:

"It feels surreal, you know? Growing up, I didn't see a lot of me on the screen — like, a lot of Black girls that looked like me that I can look up to in the industry. So me having the opportunity to create things that I love and that I want everyone to feel comfortable in and accepted by is absolutely amazing, and I'm so happy that everyone is looking at it and inspired by it."

Martin's net worth

Due to her age and relatively new status in the industry, there isn't a lot of definitive information out there about Martin's net worth. According to Dreshare, she was worth approximately $1 million in 2018. It's unknown what she makes for Black-ish, but given her EP status on Little, chances are that number is about to grow quite a bit.