Martha Stewart Has 5 Delicious Hot Dog Upgrades For Your Fourth of July BBQ
Martha Stewart knows that hot dogs will be a popular menu item at Fourth of July cookouts across the country. The hot dog is a summer holiday staple, but Stewart says you don't have to be a purist. Sure, a yummy hot dog on a bun with some mustard has wide appeal.
But these five delicious upgrades from Stewart can take your hot dog game to a whole new level.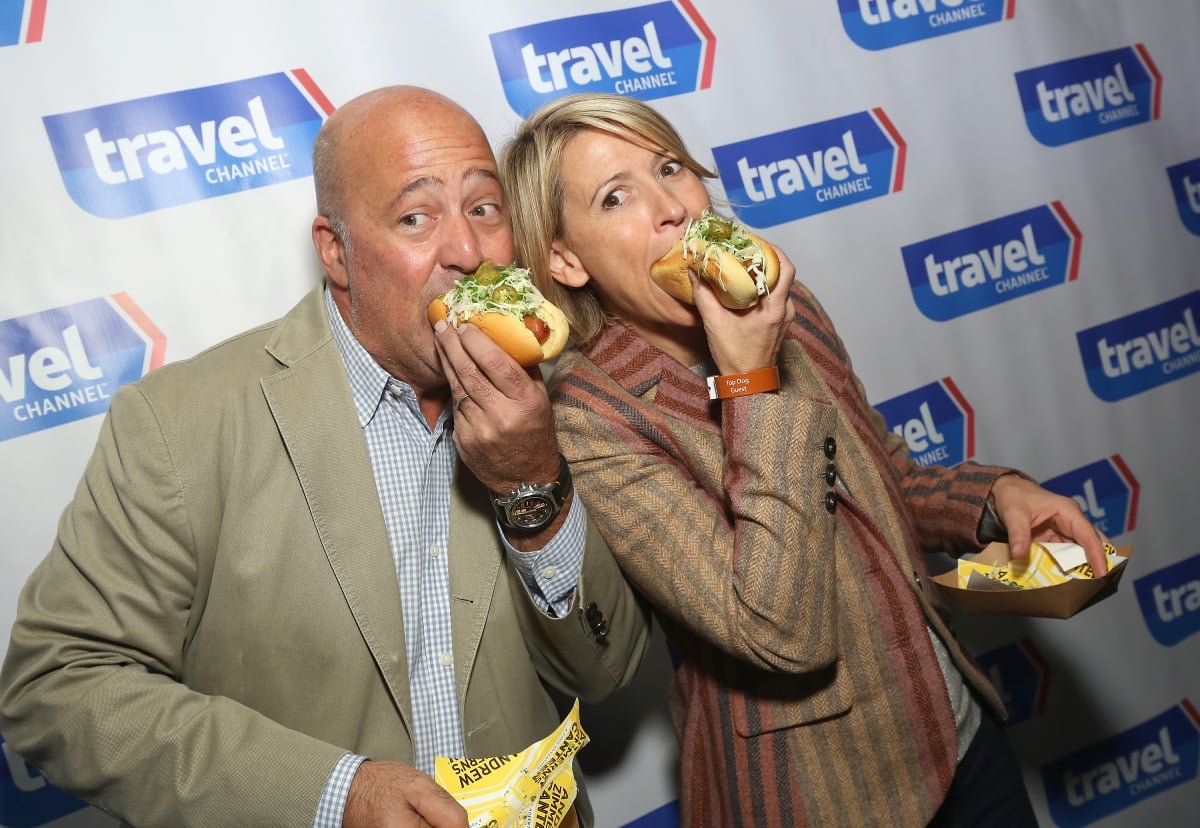 Martha Stewart's spicy Chicago-style hot dog
Stewart's version of the spicy Chicago-style hot dog features a kick of sport peppers. Or, if preferred, pepperoncini. Sport peppers are somewhat hot and have a tangy, vinegary flavor. While pepperoncini is a hot chili pepper.
To make these hot dogs, start by whisking together mustard and white wine vinegar and season with salt and pepper. Add sweet onion, cucumber, tomato, celery leaves, and sport pepper, then toss to combine. Grill the hot dogs until charred and heated through. Serve the hot dogs with the mixture on grilled buns and top with a pickle spear and relish.
California-Style Bacon Wrapped Hot Dogs
This LA street-vendor staple was first made in Mexico, with a deep-fried version known as the "Danger Dog." Stewart's version of the California-Style Bacon Wrapped Hot Dog features a grilled or griddled weiner and mandatory bacon, with toppings being optional.
Stewart recommends the bright, piquant flavors of pico de gallo and poblano pepper because they compliment the smoky bacon flavor. Her easy-to-make pico that goes well with this hot dog is simply a mix of cherry tomatoes, red onion, and cilantro.
Martha Stewart's Cincinnati Chili Dogs may require a knife and fork
Cincinnati natives will tell you that there is nothing better than the Cincinnati Chili Dog, and Stewart's version doesn't disappoint. The all-beef chili features chocolate, cinnamon, allspice, Worcestershire sauce, chili powder, tomato sauce, and apple cider vinegar.
The finishing touches are non-negotiable — yellow mustard, diced sweet onion, and a mountain of finely shredded sharp cheddar cheese served on an untoasted potato roll. If you can still see the tips of your frank, then you must pour on more chili. Unless you've had plenty of practice eating this hot dog, you'll need a knife and fork.
New York City Hot Dog featuring relish, spicy brown mustard, and sauerkraut
You don't need to find an NYC hot dog vendor to experience a delicious New York City Hot Dog. Stewart's recipe features a relish that includes olive oil, yellow onions, salt, garlic, tomato paste, red wine vinegar, hot sauce, sugar, and water.
The Martha Stewart Living media mogul says to serve these dogs with homemade relish, spicy brown mustard, and sauerkraut. Of course, she also has a recipe for Quick Kraut that can be made in just half an hour. The only ingredients you'll need are: olive oil, a small yellow onion, coarse salt, a head of green cabbage, apple cider vinegar, and apple cider/juice.
Martha Stewart's take on Wisconsin Beer Brats
Stewart's recipe for Wisconsin Beer Brats requires simmering bratwursts in a mixture of beer, sweet onions, caraway seeds, and a spoonful of sugar before charring them on the grill. Then, the onion mixture is strained in a fine-mesh sieve and sauteed. The sauteeing is done in a skillet on the grill until the onions are golden before the mixture is added to sauerkraut.
RELATED: 'Barefoot Contessa' Ina Garten Has Got Your Back With Her Easy Summer Cookout Menu
If you want to be a true Wisconsin cheesehead, you must serve these brats on a sturdy hoagie roll. A soft potato bun just won't do. Finally, top them off with the sauerkraut and onion mixture and spicy brown mustard.
Martha Knows Best airs Fridays on HGTV.