Martha Stewart Describes Pete Davidson as 'Skinny, Kind of Homely, Nice Guy' – Adding, He's 'Charming' and 'Adorable'
Martha Stewart, who originally met comedian Pete Davidson at Comedy Central's Justin Bieber roast, lovingly described him as being a "skinny, homely, nice guy."
She shared her observations with NBC's Today Show after she bumped into Davidson and girlfriend Kim Kardashian at the White House Correspondent's Dinner, sharing that guests eagerly anticipated Davidson and Kardashian's arrival.
Martha Stewart knew Pete Davidson and Kim Kardashian prior to the dinner
Stewart phoned into the daily morning show. "Everyone was waiting for Kim Kardashian and Pete," she explained. "I was at the Daily Mail table and we saw them coming in and I went over to them. I know both. Pete and I were on the Justin Bieber roast years ago. That's when I first met him."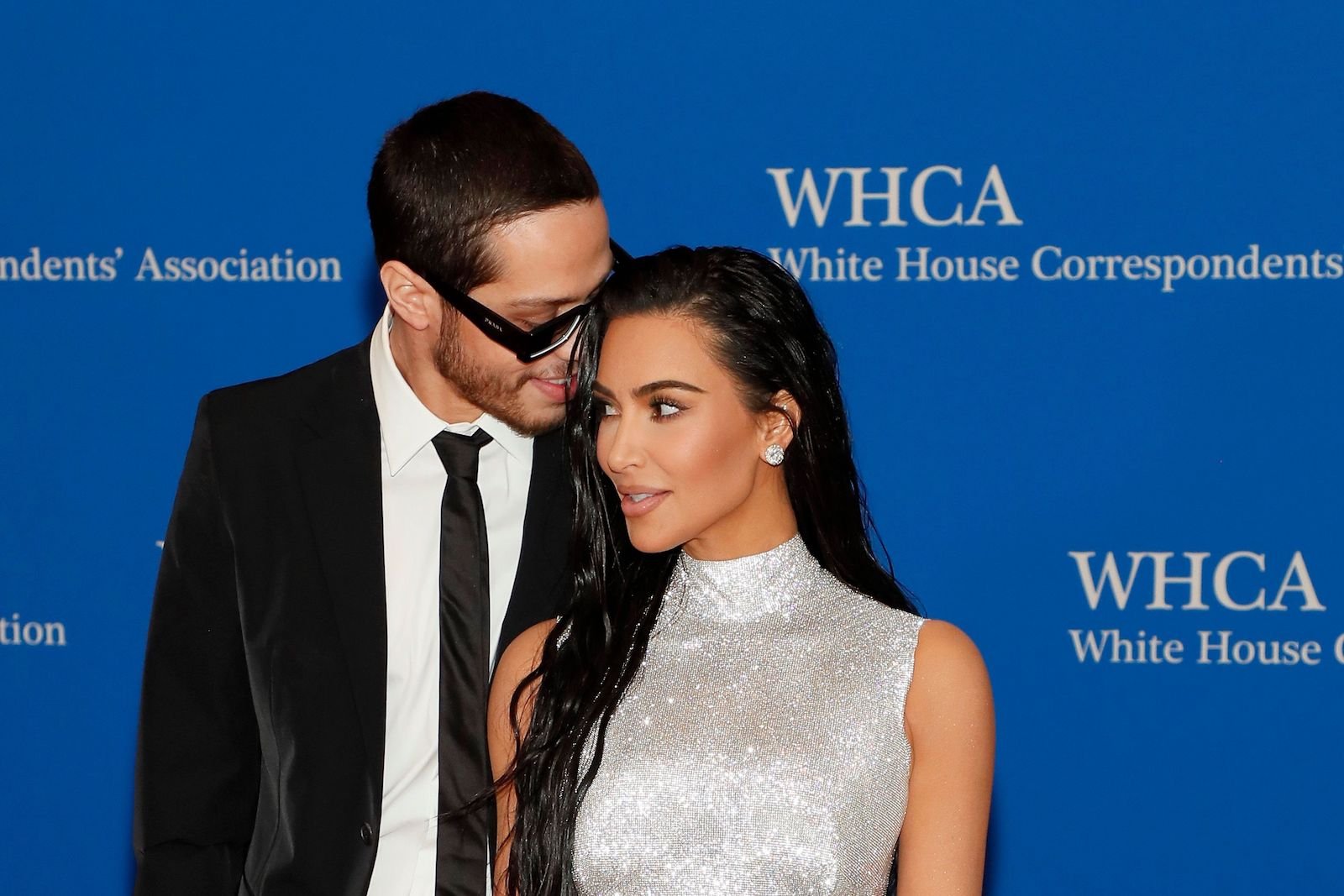 "He's an adorable guy," she added. "He's funny and nice and pleasant. And Kim looked gorgeous as usual. Very jealous of her. And we just stood and had our pictures taken."
She said Pete Davidson is a really nice guy
Today Show host Carson Daly wondered how Kardashian and Davidson seemed as a couple. "Holding hands, mostly," she observed. "He's a very different kettle of fish than Kanye [West]."
Stewart was also asked what it is about Davidson that attracts beautiful women. "Well, he's just a skinny, kind of homely, really nice guy," she said. "He was cuter when he had the longer, curly hair. If you look at my Instagram you'll see a little skit he did for me of when we were doing the roast."
"But he's charming and he's nice," she added. "And I don't think he's a big deal problem. And he's just a lovely guy. We were just having a lovely time. The President did an amazing presentation. It's like a roast at the Correspondent's Dinner. And [host] Trevor Noah was phenomenal. So it was a very fun evening."
Martha met Pete 7 years ago during the Justin Bieber roast
Stewart knew Davidson had something special when she met him seven years ago. She shared a video clip of Davidson referring to her as "adorable" but "she's gonna get abused" ahead of the Bieber roast.
She captioned the Instagram clip with some thoughts about a young Davidson. "Seven years ago i was on the stage with a young upstart named pete who was doing comedy on saturday night live now that same pete is all grown up, squiring gorgeous women around and appearing everywhere ! @petedavidson.93 and @kimkardashian were in washington for the correspondents dinner This clip is from the @justinbieber Comedy Central roast years ago."
Stewart expertly dragged other co-roasters including Shaquille O'Neal, Kevin Hart, and also Ludacris.
Kardashian shared a few photos from the dinner. She wore a long, silver sparkling gown and Davidson went for a more casual look. He partnered his suit with a pair of black sneakers. Davidson and Kardashian's romance sparked not long after she hosted Saturday Night Live in Oct. 2021. The couple tried to keep their romance quiet but recently began making public appearances.
Kardashian posted an Instagram photo snuggling with Davidson in early April. And then again during the Correspondent's Dinner.