Martha Stewart Doesn't Use Filters But Has Been Getting Routine Facials at This Salon Since 1967
Martha Stewart may have gotten famous for her cooking tips, but she's become a pop culture icon. The star's selfies have also gotten public attention, with many speculating that she uses filters. Stewart's dermatologist clarified that she doesn't use filters. But the 80-year-old has been getting routine facials at this salon since 1967.
Martha Stewart served time in jail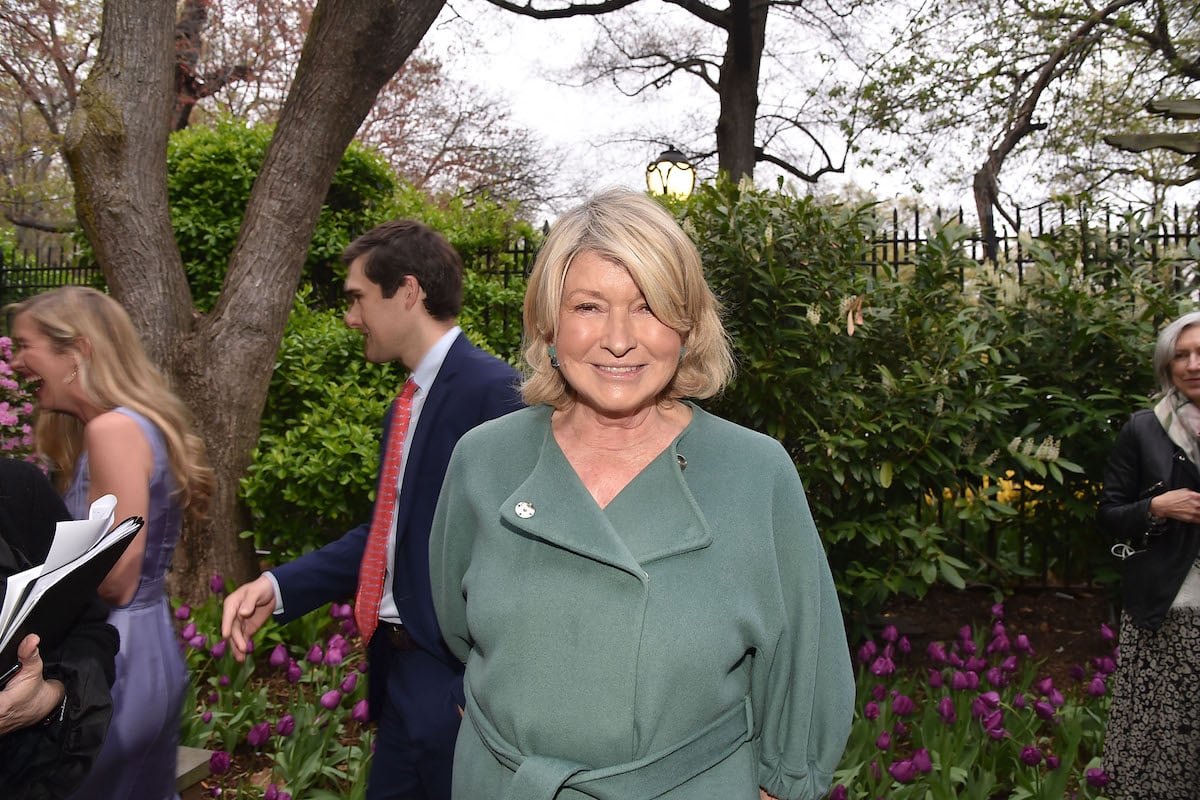 Stewart was born to a middle-class Polish family in 1941. She gained notoriety as a teen model and did some TV commercials and print ads. The star married a lawyer, Andrew Stewart, in 1961 and pursued a career in her father-in-law's field, stock-broking, while also dabbling in domestic activities on the side.
Martha's hosting abilities impressed Alan Mirken, a Crown Publishing Executive. He ended up publishing the star's first book titled Entertaining. By 1990, Martha had made a name for herself, having launched her magazine, Martha Stewart Living, and following it up three years later with a half-hour TV show by the same name.
By 1997, Martha's brand had risen into Martha Stewart Living Omnimedia, where she served as the CEO, president, and chairwoman. The company handled TV, print, and merchandising. Her endeavors made her the first female self-made billionaire when Omnimedia went public.
However, Martha's time at the top got interrupted when she was found guilty of insider trading. Stewart sold 3,928 shares of her ImClone Systems stock to cushion herself from the $45,637 losses after obtaining information illegally from her former broker.
The trial went on for six weeks. Martha was found guilty of nine counts of securities fraud and obstruction of justice. She stepped down from her executive duties at her company and was sentenced to a five-month term in federal prison and two years of electronic monitoring.
However, that didn't slow Martha's roll as she came back even stronger, establishing a lifestyle brand that has made her a household staple.
Martha Stewart doesn't use filters, but she has visited the same salon for decades
Martha's age may slow some people down, but the entrepreneur is living her best life. Martha has really taken to Instagram, dropping thirst traps left, right, and center. She turned 80 last year, but it's almost impossible to tell from all that glow from her selfies.
Martha recently posted a poolside selfie that set the internet ablaze. In the picture, the entrepreneur spots flawless skin and a pouted lip. Her subtle makeup emphasizes all her best features.
Many people accused her of using video and photo enhancers — filters and lighting — following the picture's virality and her youthful looks. However, according to her dermatologist based in New York, Martha has had work done but not how most people think.
As the New York Times reports, the HGTV star visits the doctor "probably twice a year" and has done so since 1967. The site further notes that Martha gets fillers for volume, radiofrequency for her brows, and a soft hyaluronic acid to hydrate and plump her lips.
Martha Stewart swears by this brand
When it comes to beauty and skincare, we believe Martha is the best person to listen to, given her youthful looks. Skincare-wise, she swears by the Mario Badescu line, which has earned a spot on her sink, according to her website. Martha begins her day by applying a mask and letting it sit for 30 minutes before taking a shower.
After the shower, she applies a wide range of serums and creams and never leaves the house without sunscreen. On matters beauty, Page Six reports that the lifestyle mogul swears by Clé de Peau (albeit expensive), Charlotte Tilbury, and loves the Bobbi Brown bronzer.
RELATED: Martha Stewart Says Her Viral Pool Selfie Was Actually a 'Mistake'