Martha Stewart Has a Delicious Twist on Fettuccine Alfredo
Martha Stewart is a culinary legend with numerous recipes that many of us could only dream of making successfully. Her yummy dishes aren't always the right fit for a kitchen novice. But she does have some simple ideas that anyone can try, and they don't require any fancy kitchen gadgets.
One of her easiest — and most delicious — recipes is for her basic Fettuccine Alfredo. The Living blogger also has some delicious twists on the basic pasta dish that are just as simple.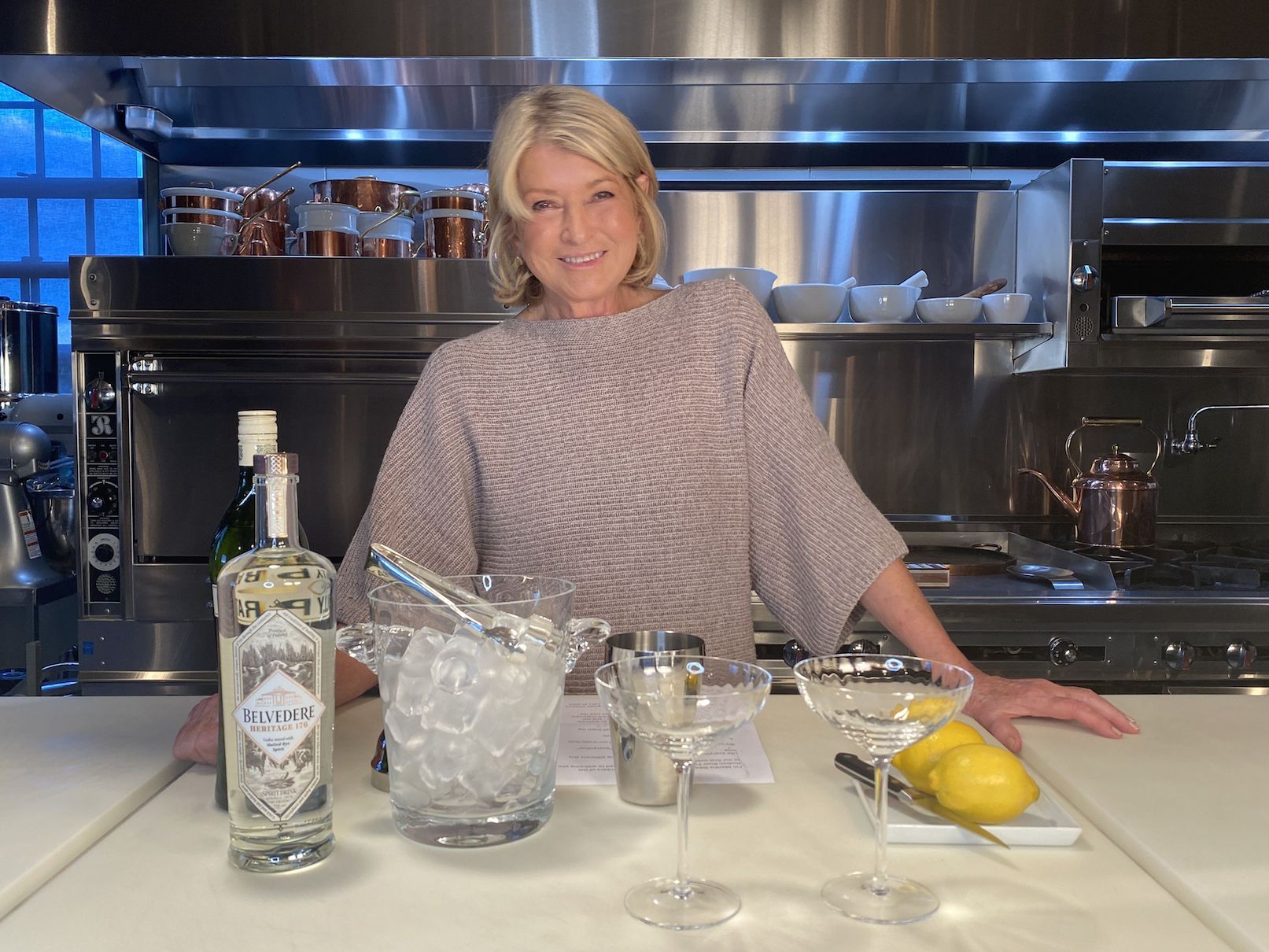 Martha Stewart's basic Fettuccine Alfredo
Stewart's basic recipe for Fettuccine Alfredo calls for just five ingredients and features just three simple steps. All you'll need is two sticks of butter at room temperature, a half-pound of grated Parmesan cheese (plus more for serving), coarse salt, freshly ground black pepper, and one pound of fettuccine pasta.
The first step in the recipe is to use an electric mixer to beat the butter and Parmesan until creamy. Then, season the mixture with a pinch of pepper.
Next, cook the fettuccine in a large pot of boiling salted water until al dente, according to package instructions. Set aside one cup of the cooking water, then drain the pasta.
The final step is to add the fettuccine to the butter/Parmesan mixture. Toss the pasta with a half-teaspoon of salt and a quarter-cup of the pasta water. Add more pasta water as needed, and serve with Parmesan cheese on top.
The Fettuccine Alfredo Limon was a hit during quarantine
During the pandemic, Stewart took to Instagram almost daily to share kitchen updates from her home in upstate New York. To help her fans figure out what to eat while stuck at home, Stewart posted videos that featured all kinds of recipes.
One of her most popular was her video for Fettuccine Alfredo Limon. In the clip, Stewart stirs a pot filled with creamy, glossy pasta. She also narrates with the video by sharing the easy recipe but doesn't share a specific method of how to make it.
Martha Stewart's Fettuccine Alfredo Limon recipe is an easy, delicious twist
The list of ingredients that Stewart mentions is: two cups of heavy cream, three egg yolks, salt, pepper, the grated rind of one lemon, the juice of one lemon, and freshly grated "Parmesan of the highest quality."
You might think you need more detailed instructions. But, the dish is so easy to make, they aren't necessary. Simply boil the pasta in water until al dente, about 12 minutes.
RELATED: Ina Garten, Ree Drummond, and Martha Stewart Have Very Different Tricks For Making the Perfect Chocolate Cake
While the noodles are cooking, combine the rest of your ingredients (except the Parmesan) in a large skillet. Cook over medium heat until you get a hard simmer while whisking constantly.
Finally, transfer your pasta into the pan of creamy sauce and add a little pasta water to make it glossy.
Use ingredients from both recipes for Chicken Fettuccine Alfredo
To make Stewart's Chicken Fettuccine Alfredo, you'll need ingredients from her classic recipe, as well as from the Fettuccine Alfredo Limon recipe. Plus a few new ones.
The recipe calls for two cups of heavy cream, two tablespoons of unsalted butter, ground white pepper, coarse salt, three-quarters cup of grated Parmesan cheese (plus more for serving), one pound of fettuccine, four cloves of garlic (peeled), and one pound of chicken.
Martha Stewart's Chicken Fettuccine Alfredo is just as easy as the basic recipe
To begin, cut the boneless, skinless chicken breast into strips. Season it with salt and white pepper and saute in butter. In a separate pot, simmering the garlic cloves in cream for 10 minutes.  Next, pour the cream into the pan with the chicken and remove the garlic cloves. Stir in the Parmesan cheese.
Cook the pasta in a pot of boiling water until al dente, according to package instructions. Finally, toss the pasta in the sauce and serve with extra Parmesan. It's that easy! You can also substitute the chicken with shrimp, if you prefer.