Martha Stewart's Net Worth and How She Became Famous
Martha Stewart, star of HGTV's Bakeaway Camp with Martha Stewart, is best known for her cooking shows and books. Here's a look at Stewart's net worth and how she became famous.
Martha Stewart's rise to fame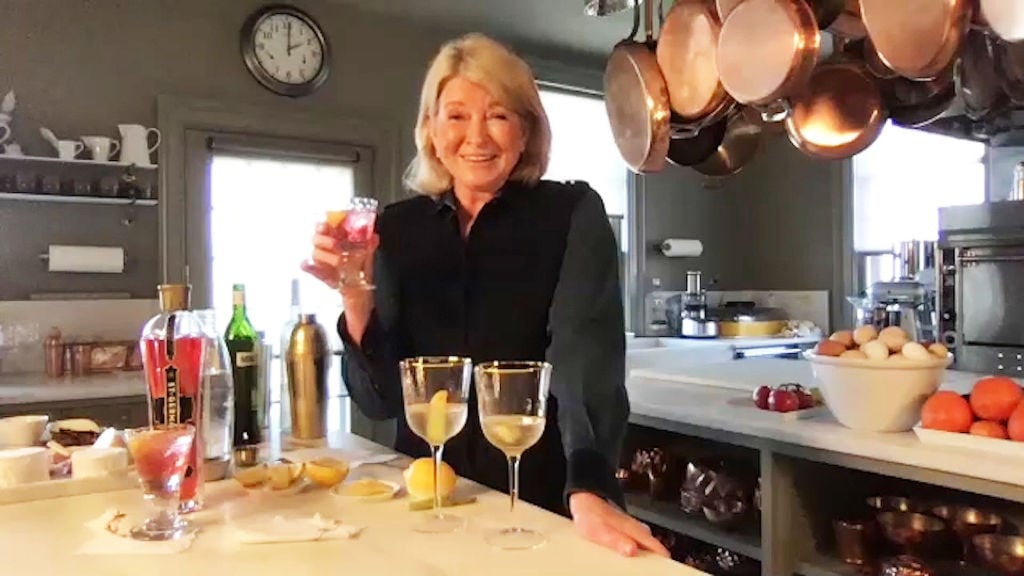 In an article for Martha Stewart Living, Stewart says she started her professional life as a stockbroker after studying history at Barnard College in New York City. Stewart says this job taught her how to build a business. "The job taught me so much about what it takes to build a real business, a real company–a meaningful and useful enterprise," said Stewart in her article.
Although Stewart gained valuable skills from her Wall Street job, she says she had a desire to pursue a career that allowed her to be creative and earn money. She went on to establish a catering business, and in 1982 she released her first book, Entertaining.
Yet it was not until I left Wall Street that I discovered my true entrepreneurial bent. I loved ideas. I loved building. I loved creating. I loved making things that would enhance everyday living. And I loved making money as a result. I had established a thriving catering business, and less than a decade later published the best-selling book Entertaining.
By 1990, Stewart published the first issue of Martha Stewart Living. Three years later, The Martha Stewart Living TV show was born. In 1995, Martha Stewart Weddings magazines came on the scene and by 1999 Martha Stewart Living Omnimedia went public.
Martha Stewart receives a lot of attention for her friendship with rapper Snoop Dogg
One thing that surprises a lot of fans is Stewart's friendship with rapper Snoop Dogg. They seem like an unlikely pair, but they are indeed friends. Stewart says she and Snoop Dogg first met on her show during a segment where they made brownies. They met again during a televised roast of Justin Bieber. "Snoop and I sat next to each other for four hours [during the Justin Bieber roast], and I was inhaling his smoke," joked Stewart during an interview with Steve Harvey.
Stewart says someone came up to them and said they would make an odd couple on a cooking show. Not long afterward, the duo came out with Martha and Snoop's Potluck Dinner Party, which first aired in 2016.
Snoop Dogg once told Rolling Stone he has never met anyone like Stewart and that they have great chemistry together. "I've never met anyone like Martha Stewart," he told the publication. "When we come together, it's a natural combination of love, peace, and harmony."
Martha Stewart's net worth
As of this writing, Martha Stewart has a net worth of $400 million, according to Celebrity Net Worth estimates. Stewart's wealth took a hit after she was convicted in July 2004 of obstruction of justice. She was accused of making false statements about her sale of Imclone Systems shares in 2001.
Stewart was sentenced to five months in federal prison, five months of house arrest, and two years of probation, and paid hefty fines to settle SEC charges. Before her brush with the law, Forbes estimated she was worth $1 billion.
Read more: 'The Pioneer Woman' Ree Drummond Weighs in on Whether You Can Really 'Steal' Recipes
Follow Sheiresa @SheiresaNgo