Martha Stewart Reveals 1 Surprising Ingredient in Her Decadent Chocolate Cake Recipe
Martha Stewart is the undisputed queen of entertaining. Other Food Network chefs may be popular now, like Barefoot Contessa star Ina Garten and 30 Minute Meals host Rachael Ray. But all of them were influenced in some way by Stewart, a true original. 
The 79-year-old media maven has been cooking up delicious, impressive meals for decades. And she's still happy to share some of her best tips with fans on social media. Recently, Stewart posted her decadent chocolate cake recipe that had fans salivating at the screen. 
They were also surprised to see that Stewart's chocolate cake recipe included one surprising ingredient.
Martha Stewart became a domestic expert by accident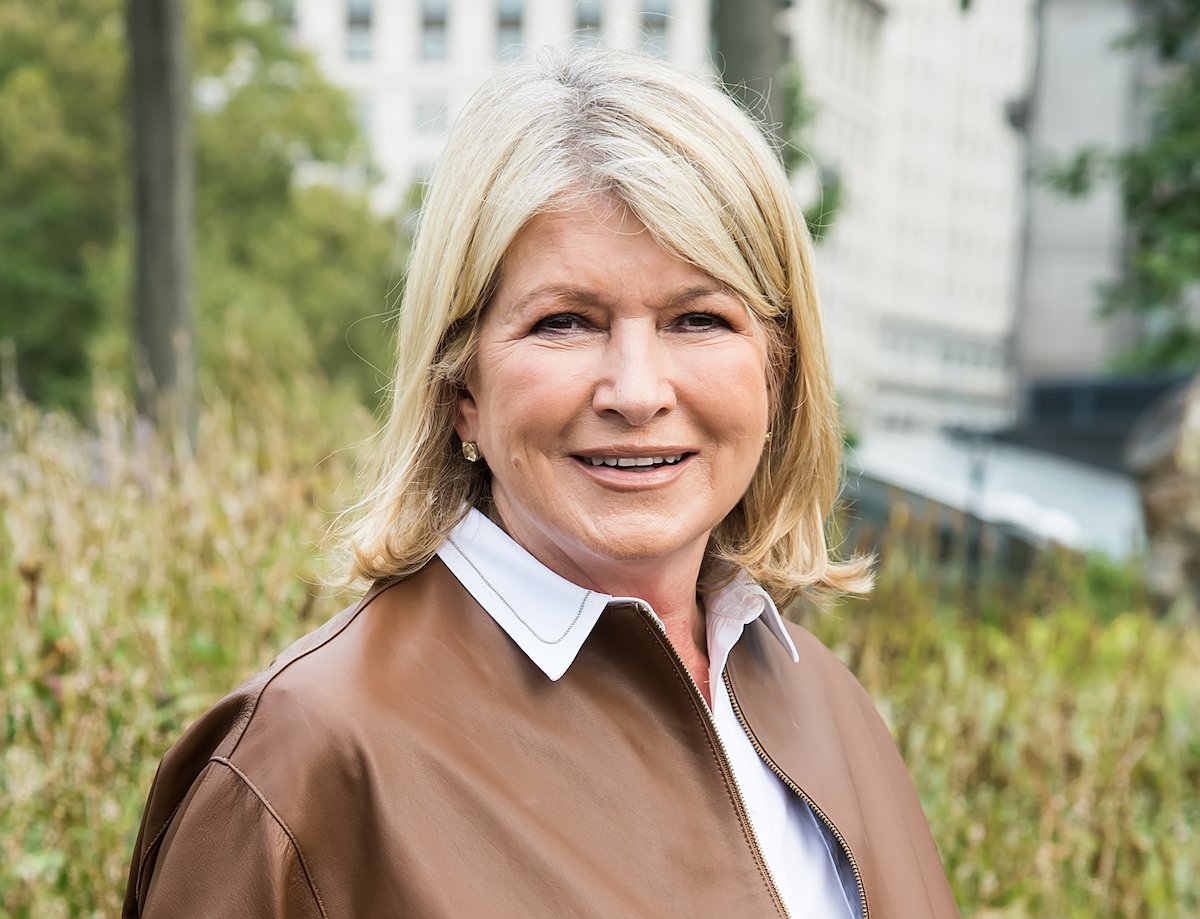 There are some people who dream of getting their own cooking show or working in a gourmet restaurant kitchen. But Stewart had very different aspirations, and actually worked as a stockbroker while nurturing her love of entertaining as a side hobby. The best-selling cookbook author learned how to cook and sew from her mother.
Eventually, her innate talent impressed publishing industry exec Alan Mirken, who wound up publishing Stewart's first book. Entertaining helped spur her celebrity and eventually led to the creation of Stewart's media empire. 
Stewart has a long, impressive career, marred only by the insider trading scandal that resulted in a prison stint. Now, the Martha Knows Best host is older and wiser. And she's still cooking.
She adds 1 special ingredient to her chocolate cake
Stewart has a plethora of stunning recipes that are guaranteed to impress even the pickiest dinner guest. Basic chocolate cake is a crowd-pleaser that most everyone enjoys. And when the Martha Bakes host prepares hers, she adds something unexpected.
Her Chocolate Sprinkle Sheet Cake looked amazing in the Instagram photo. The caption revealed the secret trick to getting a decadent taste. 
"A light chocolate cake isn't a contradiction in terms. It makes a splendid anytime snack!" Stewart wrote in the caption. "Here, some of the flour in our basic recipe is replaced with a half-cup of cocoa powder for a deep chocolate flavor. Sour cream creates a tender crumb, and buttercream frosting gets whipped until airy with an electric mixer."
It's a simple yet genius swap putting cooca powder in for that extra chocolatey flavor. The sour cream is another smart add that enriches the taste of the final product.
She then linked to the recipe, which is available online or in the latest issue of Martha Stewart Living Magazine. 
There are some ingredients Martha Stewart would never use
She's good with sour cream and cocoa powder. But one ingredient you'll never find lurking in Stewart's gourmet kitchen is truffle oil.
She gave a harsh critique of the popular ingredient during a Today Show appearance. "They've done many studies on truffle oil. It's synthetic, it's fake, it's horrible," she said. "It clings to your tastebuds, it's a hideous thing. Forget truffle oil."
The media mogul also isn't fond of pumpkin spice, factory-farmed meat, non-organic milk, and genetically modified vegetables.