Martha Stewart Says Her Viral Pool Selfie Was Actually a 'Mistake'
Remember when Martha Stewart nailed the perfect pool-side selfie at 78-years-old earlier this year? Well, we do, and we still can't get over that sultry snap! Though the lifestyle expert more than delivered with that picture-perfect moment, it turns out the photo was a total mistake.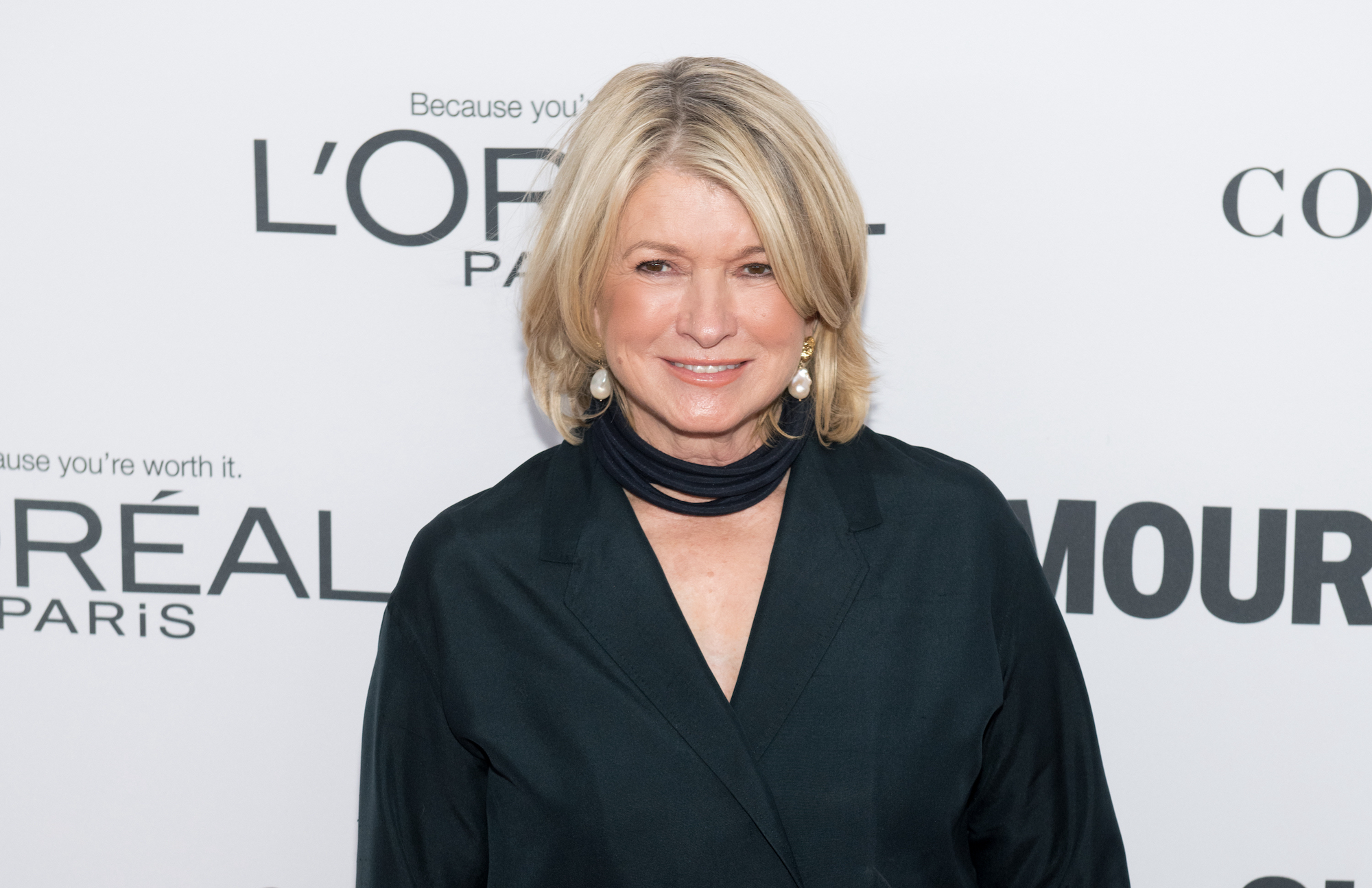 Martha Stewart's selfie became an instant internet sensation
By now, you've probably seen Stewart's pool-side selfie that took the internet by storm this past summer.
On July 23, the famed businesswoman posted a sultry Instagram photo of herself posing in her East Hampton pool, with her perfectly undone wavy blonde hair and bare shoulders on display while serving a quintessential pout known as the duck face.
"My pool in East Hampton is the place to be on a 89 degree day! When I built the pool thirty years ago it was designed to be as chlorine free as possible, with a natural concrete finish-no paint- and it fit in a long narrow space between the house and the property line," Stewart captioned the photo. "I made it extra deep for diving and with no protruding steps so we could really race the length without worrying about obstacles. After all these years, It is a fun place to swim!!!"
After Stewart shared the photo on social media, it quickly garnered thousands of likes and comments from admirers.
While plenty of followers didn't waste time calling Stewart an "icon" and "gorgeous," others deemed her photo the ultimate "thirst trap."
RELATED: Martha Stewart Responds to Chelsea Handler's Copycat Selfie With a Polite F-Bomb
The post even inspired celebrities like Chelsea Handler to share her own version of the pool-side snap to social media, which Stewart poked some lighthearted-fun at in the comments.
Stewart says she took the photo by mistake
Though Stewart's pool-side selfie was the definition of perfection, she recently revealed that the flawless snap was actually unintentional.
While speaking with People on Nov. 23, the lifestyle expert shared that she took the photo by accident, explaining that she intended to snap a photo of her garden but took one of herself instead.
"I took a pool selfie photo by mistake," she told the outlet. "I was trying to take a picture of the beautiful turquoise planter at the end of the pool, but the camera was on me, so I just snapped it. It looked so good, so I posted it."
After the photo went viral, Stewart soon learned the definition of a "thirst trap" and enjoyed the attention she received from the alluring snapshot.
"I didn't know what a 'thirst trap' was, but now I do. Now I'm looking for the next thirst trap," she added. I love doing those promiscuous, provocative things, because it's just fun."
Martha Stewart is no stranger to the camera
Stewart's pool selfie may have been an accident, but posing for the camera is nothing new for her.
RELATED: Martha Stewart Refuses to Eat These Totally Normal Foods
During her interview with People, the business mogul opened up about her days working as a model when she in high school.
Stewart revealed that she signed with Ford Models when she was 16-years-old and "was immediately signed up for TV commercials."
Though people always told her she was gorgeous and had the makings to be a successful model, Stewart says she had a hard time believing these things and still does to this day.
"I was the all-American girl," she shared. "I was so skinny and so perfect for modeling, but I didn't know that I was beautiful. That was my only problem. I knew that I could model, I knew I could pose for pictures, but I was not sexy, and I was not provocative. That feeling never came. It still hasn't come. I'm waiting for that day."
Hopefully, by sharing more sultry snaps with the world, Stewart will start to believe that she is beautiful, sexy, and daring because her pool-side photo made it clear to us that she's all of these things wrapped up in one.