Martha Stewart Says Skip the Chocolates This Valentine's Day and Make These Sweets Instead
Martha Stewart knows all about baking sweet treats for Valentine's Day. Her recipes definitely impress, as they look amazing and taste delicious. Believe it or not, you don't need Stewart's kitchen skills to make a delicious dessert for your Valentine.
According to the entertaining expert, you don't need any chocolate either.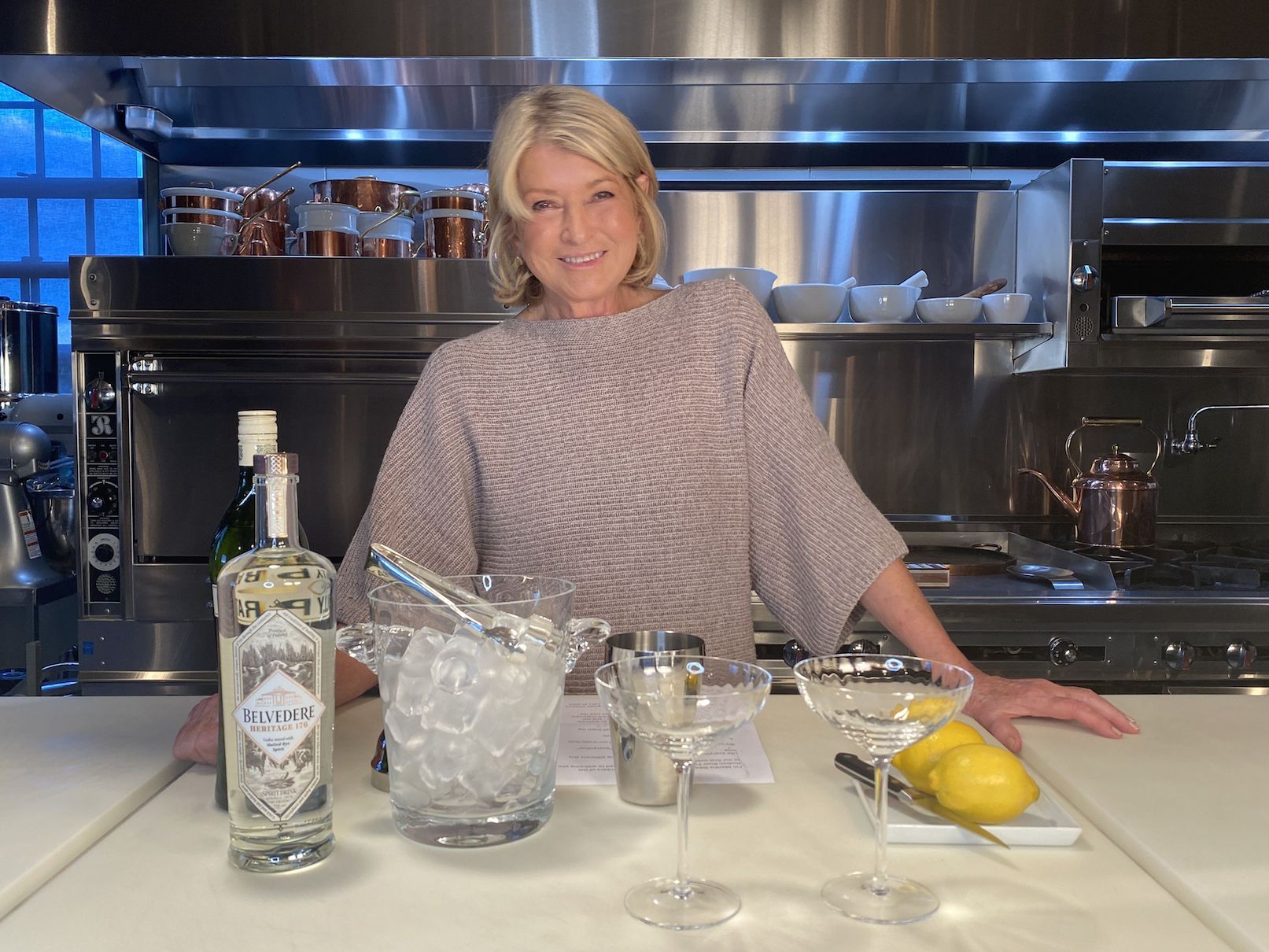 Martha Stewart has a 'super-simple' recipe for Valentine's Day sugar cookies
One of Stewart's most popular chocolate-free Valentine's Day recipes is for Iced Heart Cookies. These yummy sugar cookies are easy to make and decorate. And they will impress any loved one who receives them.
"Our Valentine's Day sugar cookies are super-simple to bake and decorate in a big batch (because we know you've got a lot of love to give),"  Stewart wrote on Instagram. "Just submerge half of a heart in icing and scrape off the bottom on the bowl's edge. For gold specks, dot on edible luster dust mixed with a bit of lemon."
These cookies take just 12 minutes to bake. However, you have to give the icing on top time to harden. This can take a few hours, so you will need to start decorating your cookies at least one day in advance.
This simple cookie recipe calls for flour, baking powder, kosher salt, unsalted butter, sugar, egg, and vanilla extract. Stewart's ingredients for the royal icing are confectioners' sugar, egg (or meringue powder), gel food color, and edible luster dust.
Kickstart your Valentine's Day with Cinnamon Toast
Stewart has more than dessert recipes when it comes to Valentine's Day. To begin the holiday, she recommends her Valentine's Day Cinnamon Toast. It takes just twenty minutes to make, and uses four simple ingredients. All you need is bread, butter, sugar, and cinnamon. She also has a recipe for Heart Pancakes, which is a perfect breakfast treat for your loved ones.
If you're looking for a sweet Valentine's Day cocktail, Stewart has you covered. Her recipe for Passion Fruit Bourbon Sours is super easy to make. Simply shake the following with ice: four ounces of bourbon, one ounce of lemon juice, one ounce of lime juice, two small passion fruits (seeds, juice and pulp), and 1 one teaspoon simple syrup.
For Stewart's Pink Gin Martinis, use Angostura bitters to give it a "lovely blush hue." You'll also need a splash of vermouth and a couple ounces of kirsch.
Martha Stewart's Valentine's Day desserts don't need chocolate
You can easily skip the chocolate on Valentine's Day with Stewart's recipe for Sweetheart Thumbprint Cookies. And, you can use any flavor of jam you'd like – orange, apricot, strawberry, peach, or pineapple.
The secret to making a perfect Peanut Butter & Jelly Cheesecake square, according to Stewart, is to use creamy peanut butter and room-temperature eggs and cream cheese.
If you really want to say "I love you" with a sweet treat, Stewart's recipe for sugar-flowered floral doughnuts is the way to go.
"Treat your sweeties to beautiful homemade sugar-flowered doughnuts this Valentine's Day," Stewart wrote on Instagram. "The sugared-flower decor looks particularly lovely on these orange-blossom-glazed treats, but they'll still look pretty sweet on desserts like iced cookies and cupcakes, too."
These doughnuts are topped with edible flowers. Stewart recommends pesticide-free roses, violas, or pansies. Simply brush the petals in an egg wash and sprinkle them with sugar. Not only are these easy to make ahead of time, the edible flowers will last up to three months.
You can use your leftover flowers on a birthday cake or to spice up any other dessert, like Stewart's Valentine's Day sugar cookies. The possibilities are endless.
Martha Stewart stars in Martha Knows Best on HGTV.