Martha Stewart Serves Up Nostalgia With a Recipe From Her Very First Pie and Tart CookBook
Martha Stewart's name has been in the news recently for her sultry pool selfie and brand new HGTV series titled Martha Knows Best. She's also been sharing some of her favorite summer recipes on social media, including one from her first pie and tart cookbook.
Here's more on her new show and how you can make one of Stewart's specialty pies at home.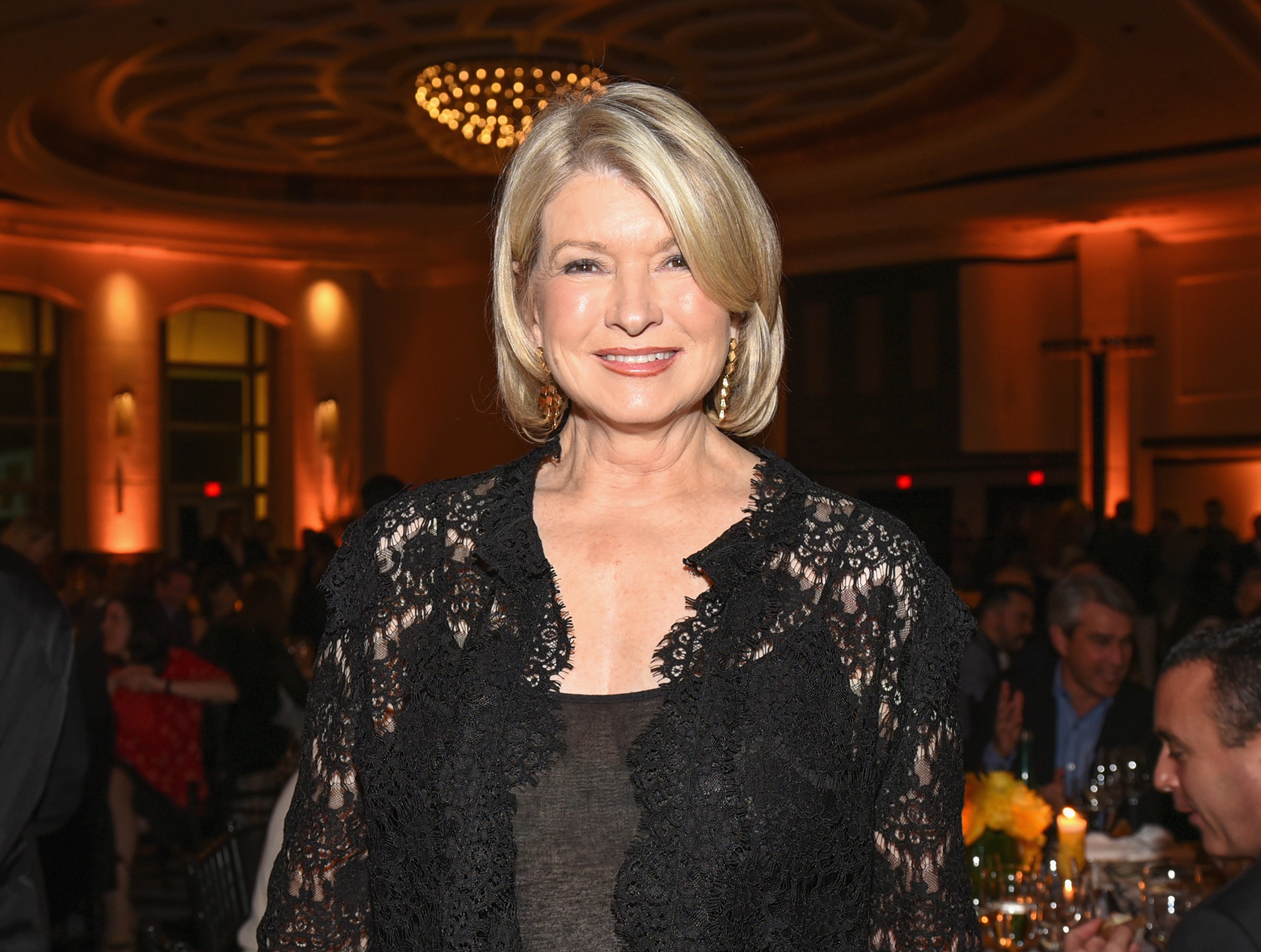 What 'Martha Knows Best' is about
When it comes to gardening there's really no one who does it quite like Stewart.
In her new show, the DIY queen is giving fans a behind-the-scenes look at the gardening projects she's been working on. She'll also be offering tips and tricks to viewers as well as some of her celebrity friends including Lupita Nyong'o, Jay Leno, Antoni Porowski, and Zac Posen to name a few.
Martha Knows Best premieres July 31 at 10/9c on HGTV.
How to make raspberry rhubarb lattice pie
As for the recipes Stewart has been sharing ahead of the premiere, one is raspberry rhubarb lattice pie and it's giving fans major nostalgia because it was published in her very first pie and tart book.
Stewart's recipe is called "Rita's Raspberry Rhubarb Lattice Pie" for her sister-in-law Rita Christiansen. The lifestyle guru explained that Rita "never adds too much fruit…because, when mixed with other fruit, rhubarb will absorb some of their flavors."
To make the pie at home you'll need the following ingredients:
1/3 cup all-purpose flour, plus more for dusting
 Deep-Dish Pate Brisee for the pie
 1 1/2 pounds rhubarb, trimmed and cut into 1/2-inch pieces (4 cups)
 2 cups raspberries
 1 1/4 cups sugar, or more to taste
Freshly squeezed juice of 1/2 lemon
1 tablespoon cold unsalted butter, cut into small pieces
 1 large egg, lightly beaten
 2 tablespoons of heavy cream
Then follow these step-by-step instructions via MarthaStewart.com:
1. Preheat the oven to 350 degrees Fahrenheit.
2. On a lightly floured surface roll out one half of dough for the bottom crust. Fit into an 11-inch pie plate. Trim pastry using scissors or a sharp paring knife and chill. Keep remaining half of dough, which will be used to make the lattice, refrigerated and wrapped in plastic.
3. Combine rhubarb and raspberries in a large bowl. Sprinkle with sugar, flour, and lemon juice. Toss gently so as not to break the raspberries. Spoon into pie shell and dot with butter. Refrigerate while preparing the lattice top.
4. In a small bowl combine egg and heavy cream, whisking lightly; set aside. On a lightly floured surface, roll out remaining piece of dough for lattice, and cut it into 1-inch strips. Weave strips together over filling, and place an extra strip or two along the edge, where the bottom crust joins the lattice top; press this strip with tines of a fork to seal well. Brush lattice and all pastry edges with egg glaze, sprinkle top with sugar, and place pie on a parchment paper's lined baking sheet.
5. Bake until pastry is golden brown and juices in the center of pie are bubbling (1 1/4 to 1 1/2 hours). Transfer to a wire rack to cool before serving.