Martha Stewart Throws Shade at Gwyneth Paltrow and her Vagina-Scented Candle
Martha Stewart made an appearance on Watch What Happens Live and did not hold back on her opinions. The cooking maven seemed to be extra shady and it was too evident when asked about Gwyneth Paltrow. Stewart has been very vocal with the Oscar winner's efforts in the lifestyle business.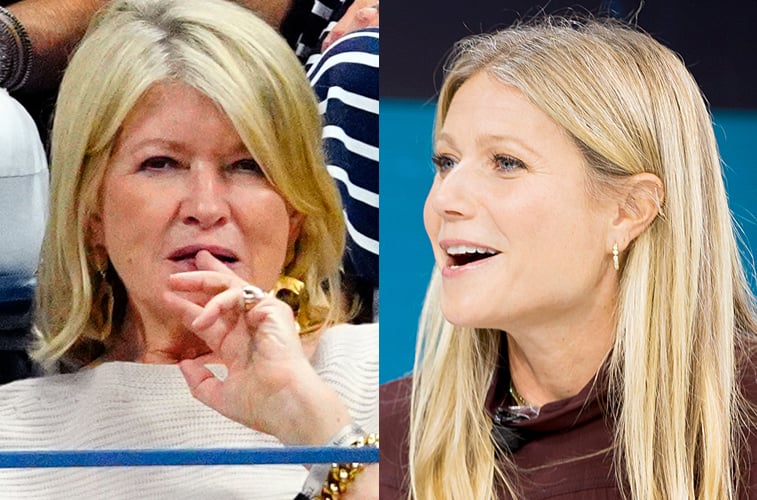 Paltrow was recently in the news for a candle called, "This smells like my vagina." The candle had a price of $75 and quickly sold out when it went up on the Goop website.
"I'm sure it's sold out," Stewart told Andy Cohen on the Bravo late-night show. "She does that kind of irritating… she's trying to zhuzh up the public to listen to her, and that's great. Let her do her thing."
"I wouldn't buy that candle," Stewart added.
Cohen then asked, "To be clear you don't want a candle that smells like Gwyneth Paltrow's vagina?"
"Not necessarily," Stewart replied.
"What does it say about America that the candle is now sold out?" Cohen questioned
"I think it's not America, I think it's a lot of guys who are horny," Stewart responded.
Martha Stewart and Gwyneth Paltrow feud
Stewart has notably taken jabs at Paltrow in the past. After The Politician actress announced she was going to "consciously uncouple" from Chris Martin back in 2014, Stewart did something shady.
On an issue of Martha Stewart Living, the decorating star titled her monthly column, "Conscious Coupling." The headline was seemingly a funny way to attack Paltrow.
Martha Stewart also goes after Chip Gaines
During the WWHL episode, Stewart was also asked about not knowing who Chip and Joanna Gaines were. The incident happened at the Time 100 gala where the Fixer Upper stars were honored along with Stewart.
"We were so excited to meet Martha Stewart, but she didn't have the faintest idea who we are, not a single clue. But we don't mind at all, Joanna was so excited to meet Martha and so we asked someone to introduce us," Chip allegedly told Page Six back in April 2019. "Martha was very gracious and supportive, it was really wonderful moment for us to meet her."
Stewart denied not knowing who the HGTV stars were and called out Chip for making up that story.
"Chip made a big story about it. I knew exactly who they are," Stewart added. "I admire them, I admire what they've done, [and] I was kind of taken aback that he made up that story. They're published by the same publisher as my magazine. So, come on."
After word of what Stewart said got back to Chip, he took to Twitter to clarify the incident and reveal what really happened.
"Dear Martha Stewart," he tweeted. "You inspire Jo and me on so many levels. After meeting you at [the] Time 100 we went back to our table on cloud nine and said to Jo (jokingly), 'I'm not sure she knows who I am.. ha!' Someone overheard and made a (dumb) story of it. The end."
Stewart is not only a domestic queen, but she also knows how to throw down some shade.