Martha Stewart Solves Debate of How to Make the Perfect Grilled Cheese Sandwich
There isn't much Martha Stewart can't do. She's an author, television personality, former model, businesswoman, and is as famous for her culinary skills as she is for her interior designs. So leave it to the cooking queen to solve a debate about how to make the best grilled cheese sandwich.
Read on to find out where Stewart stands on the butter vs. mayo debate and get her recipe for the classic American sandwich.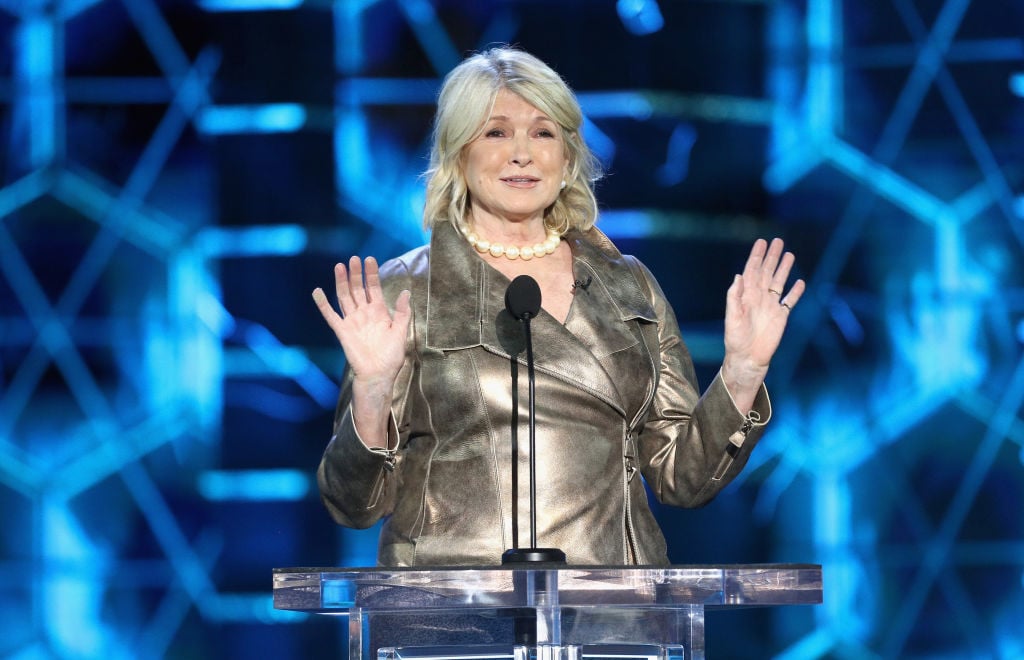 RELATED: The 1 Ingredient Martha Stewart Refuses to Cook With
Does Stewart use butter or mayo?
The food and decorating guru has called grilled cheese sandwiches the perfect comfort food.
We're not surprised that Stewart is a fan of grilled cheese sandwiches since she previously told Town & Country that one of her favorite snacks is cheese, yes, the kind you find at the grocery store packaged and individually wrapped.
"My guilty pleasure is not at all interesting: It's a spoon of really good organic peanut butter, or a slice of American cheese from my housekeeper's drawer," Stewart told the publication. "I steal American slices sometimes–in the plastic, it's so horrible. But it's such a good snack."
So does she put butter or mayo on her sandwiches?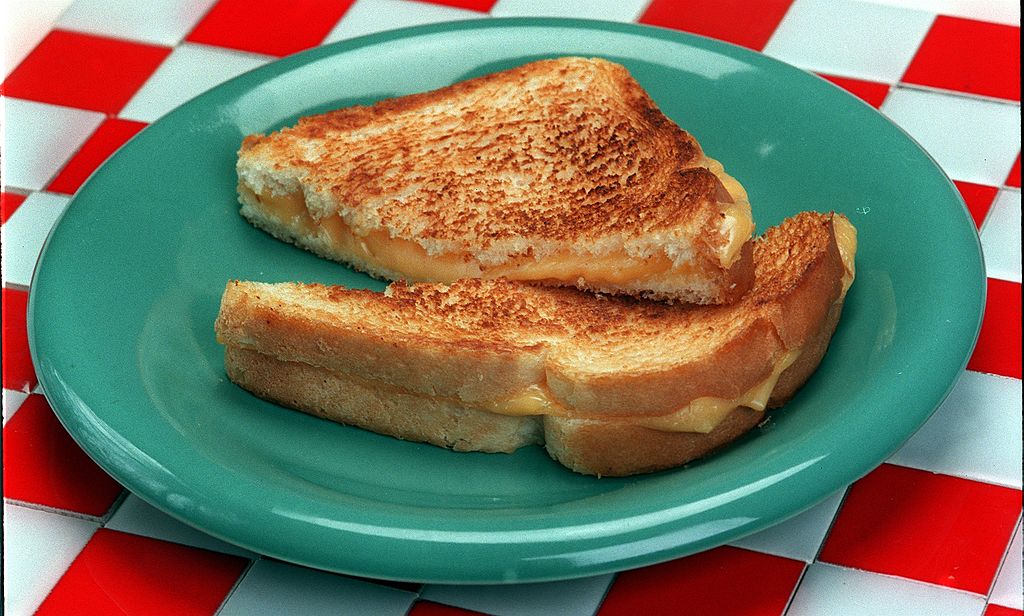 RELATED: Some Fans Couldn't Believe That Martha Stewart Had a Manual Aston Martin
Turns out, she uses both (gasp)!
Instead of choosing one or the other, the cooking star believes both condiments are needed to make the perfect grilled cheese sandwich. Using butter gives it that "rich flavor" while mayonnaise "ensures an uber-crisp exterior and perfect golden-brown crust."
Stewart's recipe for the perfect grilled cheese sandwich
The domestic queen shared her favorite grilled cheese sandwich recipe, which she likes to pair with tomato soup, on her website.
To make the beloved sandwich at home the way Stewart does you'll need:
Serves 4
8 (1/2-inch-thick) slices of sourdough sandwich bread
3 tablespoons of unsalted butter, room temperature
3 tablespoons of mayonnaise
6 slices of American cheese
3 ounces sharp cheddar cheese, shredded (1 cup)
Then follow these instructions:
Arrange bread in a single layer on a clean work surface. Stir together butter and mayonnaise. Spread mixture evenly onto one side of every slice (1 scant tablespoon per slice).
Heat a large skillet, preferably cast iron, over medium. Flip over bread on work surface (so it's plain-side up). Place 1 1/2 slices American cheese on 4 slices, and 1/4 cup cheddar on remaining 4 slices. Carefully sandwich together.
Place sandwiches in a skillet (in two batches, if needed). Reduce heat to medium-low; gently top sandwiches with a lid slightly smaller than skillet for even cooking. Cook, flipping once halfway through, until crisp and golden on both sides and cheese is melted, 7 to 9 minutes. Serve immediately.
If you're looking for a few additions to jazz up the classic sandwich Stewart suggests plenty of different options including prosciutto, arugula, pear, apple, bacon, avocados, jalapenos, sardines, tuna, or something as simple as red onions and tomatoes.
RELATED: Dolly Parton Has a 5-Layer Casserole Dinner Recipe That You Can Try At Home