You Can Make Martha Stewart's No-Bake Mini Cheesecakes With Your Kids for an Easy Summer Dessert
Take a break from the oven, and opt for no-bake desserts when temperatures soar in the summer. Martha Stewart, an OG celebrity chef, has a recipe for Individual No-Bake Cheesecakes that check all the boxes when it comes to summertime desserts. They're easy to make, they don't require the use of the oven, and they're kid-friendly. 
Martha Stewart's Individual No-Bake Cheesecakes have simple ingredients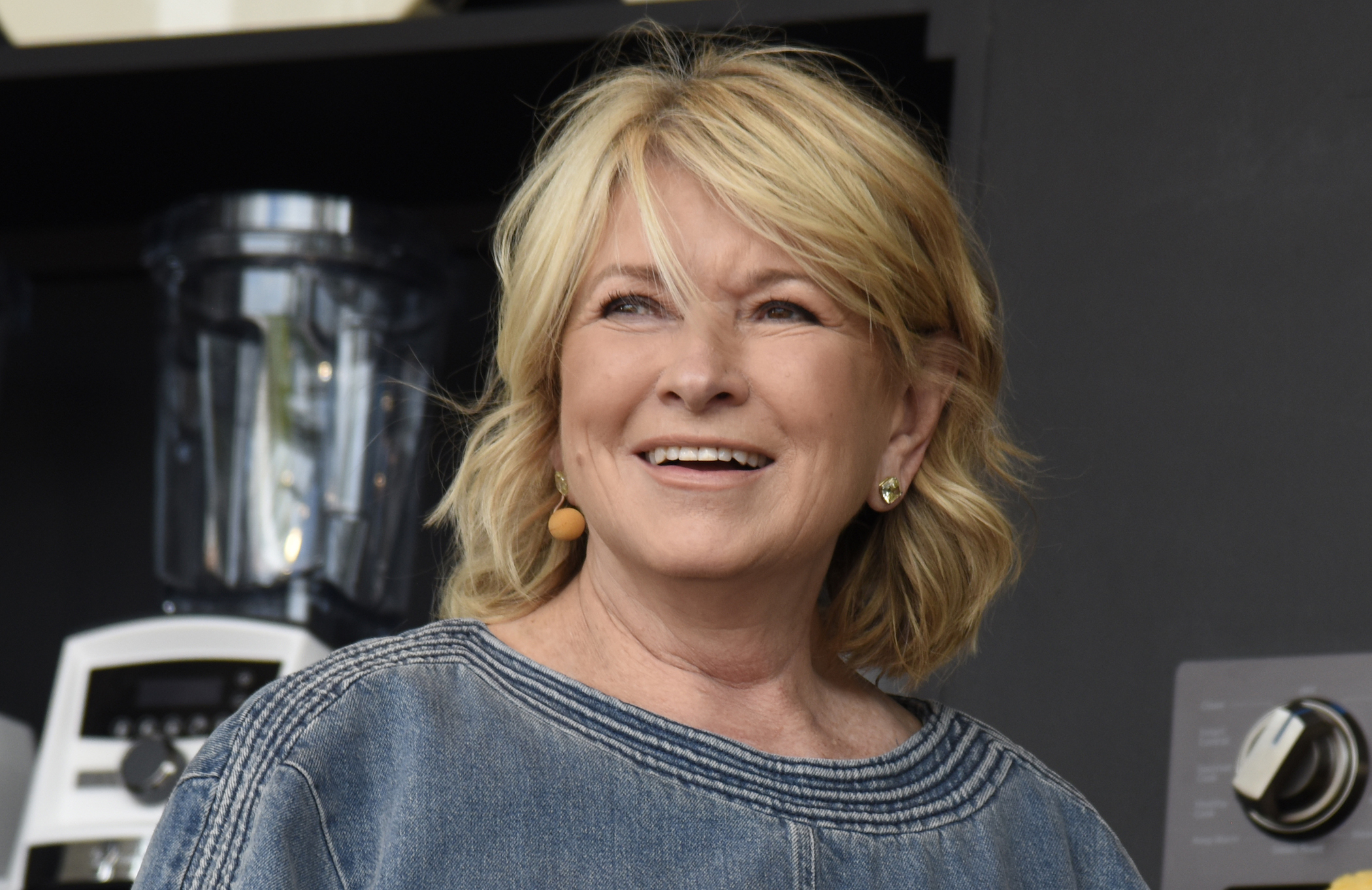 This Martha Stewart Living recipe is an ode to the classic cheesecake. Originally featured in the magazine in 2002, the cheesecake doesn't have any unusual flavors — just a rich and creamy filling, graham cracker crust, and fruit topping. It's a classic combination for a reason. So why mess with it? 
Stewart's recipe calls for pantry staples, including confectioners' sugar and granulated sugar, according to her official Martha Stewart website. Also on the ingredients list are unsalted butter, cream cheese, creme fraiche, heavy cream, and jelly. All of these ingredients can be found in most grocery stores — the creme fraiche might mean a trip to a specialty food store for some — and together they make no-bake cheesecake. 
How to make Martha Stewart's no-bake cheesecake
The cookbook author's recipe begins with muffin tins. That's what Stewart uses to make individual cheesecakes. She wraps them in plastic wrap before making the crust in a food processor. While the crust is setting in the freezer, she combines the cheese and two types of cream to make the filling. Next she puts the filling in the muffin tins. 
Then the cheesecakes go back in the freezer to set. In the meantime, Stewart makes an easy fruit topping using store-bought jam. This is where kids might need some extra supervision if they're preparing these because the stove is involved. She heats up the jam in a pot on the stove. Once it's cooled off a little but still liquid, Stewart pours it on top. Then the individual cheesecakes are ready to serve. 
Stewart has other cheesecake recipes too
Cheesecake is a popular dessert of Stewart's. Plus, as someone who has been writing cookbooks for decades, she's bound to have multiple cheesecake recipes. The cooking show host has multiple variations, including her individual cheesecakes, a classic New York cheesecake, a no-bake cheesecake with chocolate crust, and more. 
Love Stewart's Individual No-Bake Cheesecakes just as they are? Great, don't veer from the original recipe. However, for those who want to switch things up, it's easiest to tweak the crust or the filling. Pick a different graham cracker to use as the crust, such as cinnamon, chocolate, or honey. Another option is to use flavored cream cheese, such as strawberry or blueberry, in the filling. Either way, it's an easy switch that shouldn't alter the outcome of the final product. 
RELATED: Martha Stewart's German Chocolate Cake Recipe Has a Modern Twist