Martha Stewart's Secret Snack Indulgence is Truly Disgusting
Martha Stewart's name has become synonymous with domestic perfection. The businesswoman, writer, and television producer is well-known for her decorating and crafting prowess, plus her amazing kitchen skills. Is there anything the incredible Stewart can't do?
Even though Stewart makes every room and every recipe look magazine-perfect, she also has a refreshingly pragmatic personality. Somehow, she makes it seem like anyone can achieve the same stunning results — and she makes it look easy besides.
For example, even though Stewart whips up gourmet meals like it's no big deal, she has a very relatable, slightly revolting choice when it comes to snacking.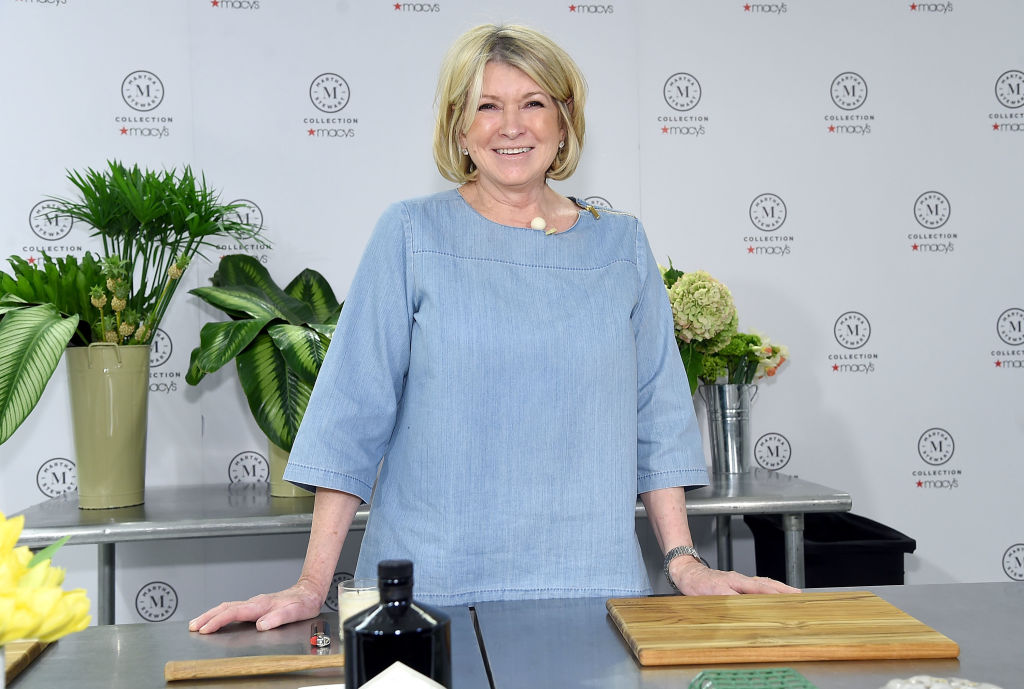 Martha Stewart partnered with Snoop Dogg to cook
Want proof that Stewart is super chill and down-to-Earth? In 2017, she forged an unlikely friendship with rapper Snoop Dogg and the two teamed up for the cooking show Martha & Snoop's Potluck Dinner Party. Even though they seem like total opposites, these two have a deep respect for each other.
"He has an intense sense of loyalty to the people he works with, to his friends—he has an amazing number of friends. He stands up for what he believes really strongly," she said.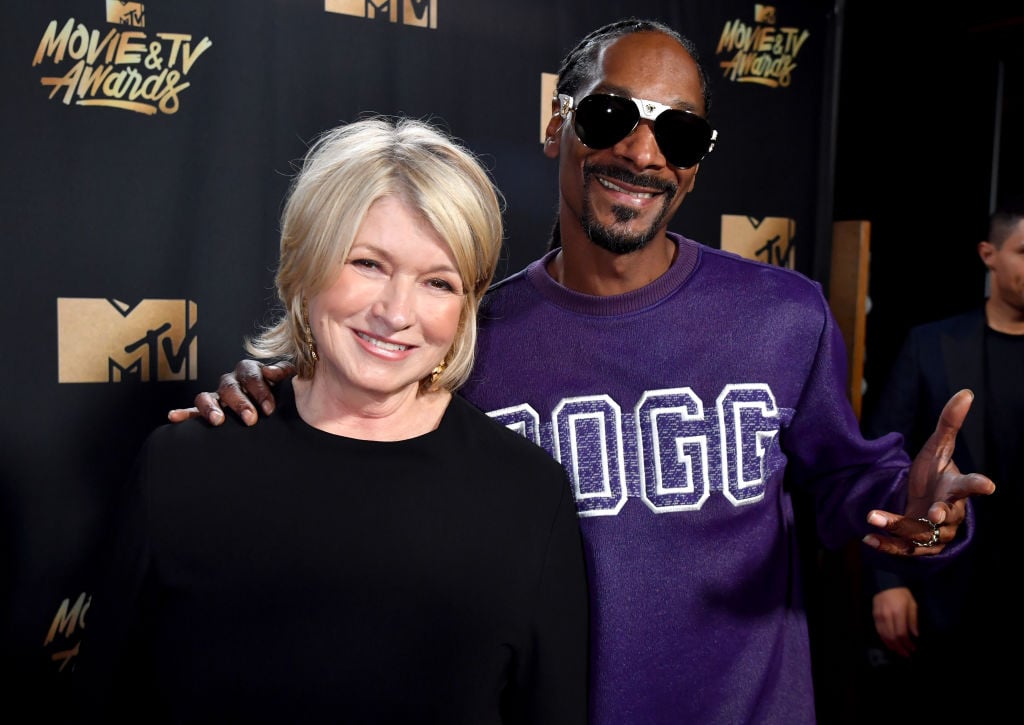 She snacks on something that's a little gross and unhealthy
You'd think that someone like Stewart would be snacking on mini canapes and foie gras in her spare time. But instead, Stewart admitted to having a penchant for something quite unhealthy.
"My guilty pleasure is not at all interesting: It's a spoon of really good organic peanut butter, or a slice of American cheese from my housekeeper's drawer," Stewart said during an interview with Town & Country.
"I steal American slices sometimes—in the plastic, it's so horrible. But it's such a good snack." Even though she knows processed cheese product is not the healthiest, Stewart balances out this small indulgence with home-cooked meals most of the time.
That's not the only weird snack Stewart enjoys
Individually wrapped cheese slices aren't the only strange snacks Stewart said she enjoys eating. In a slightly more expected move, she admitted to having a unique bedtime snack.
"I eat pickled herring as a late-night snack before I go to bed because it's savory and good," she said. "I like liverwurst, and I know how bad it is now. I love squeezing it out of the tube and just eating calves' liverwurst."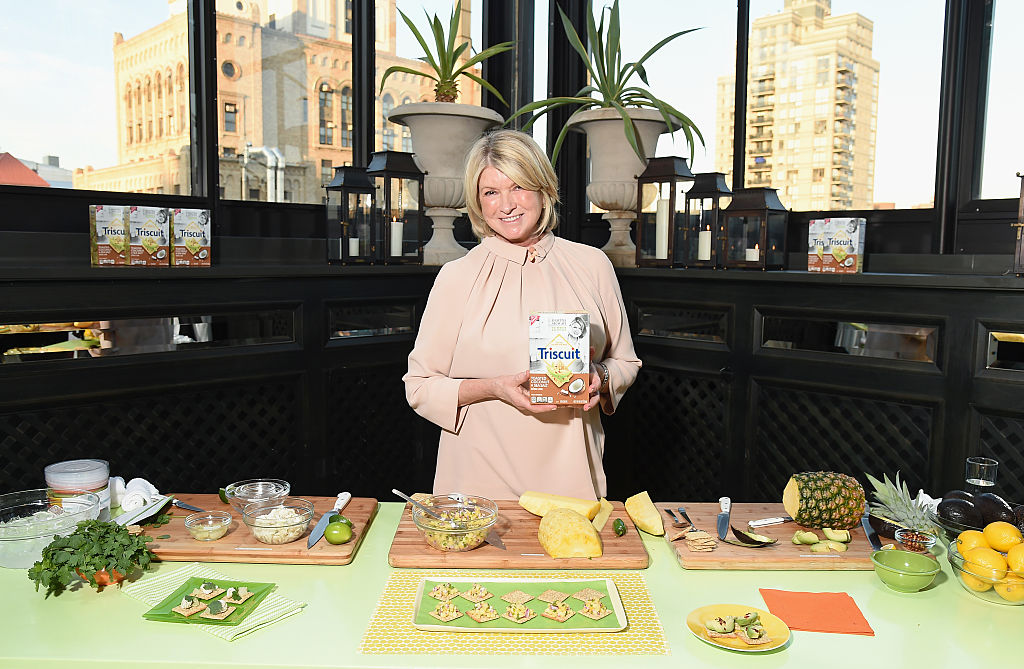 There's one ingredient she avoids
Though Stewart has an adventurous spirit when it comes to cooking and eating food, there is one fancy ingredient she never uses: truffle oil.
"Oh, I would never use truffle oil, oh never," she told Today. According to her, this ingredient "clings to your taste buds" and is synthetic since there are technically no truffles in truffle oil.
And Stewart isn't the only person in the food world who feels this way. Chef Gordon Ramsay called it, "one of the most pungent, ridiculous ingredients ever known to [a] chef."
Still, is truffle oil really worse than processed cheese product? In Martha Stewart's world, that answer is yes!