'Martin' and 7 Other '90s Sitcoms You Should Stream Right Now
People who grew up during the '90s often find themselves reminiscing about the TV shows that reigned during that time. Fans can usually spout quotable lines from their favorites.
In some cases, the actors from those series have gone on to have lucrative careers in Hollywood after getting their starts on '90s sitcoms. If you feel like taking a trip down memory lane, dig into the crates with these funny shows that can be enjoyed through reruns or streaming platforms.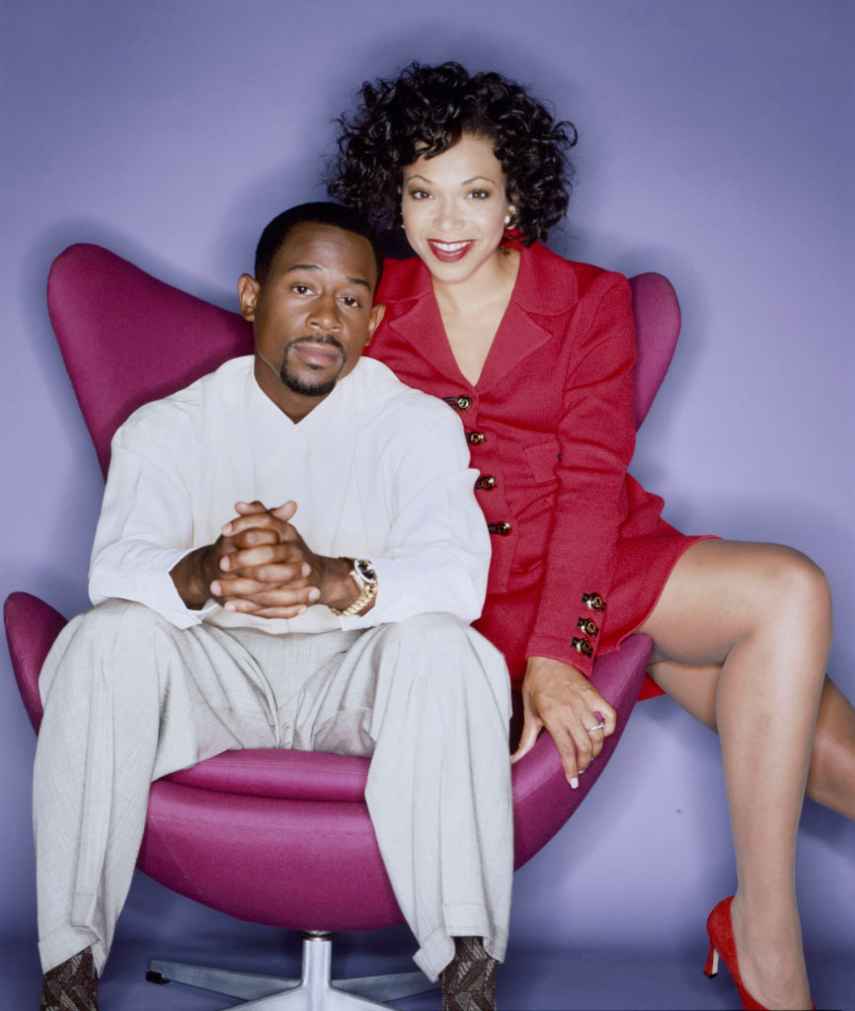 'Martin'
Martin Lawrence created a hit that centered on his character's love with Gina Waters and their friends Pam, Tommy, and Cole. The show spawned catchphrases that are still quoted today and characters that made the series memorable such as Sheneneh, Roscoe, and Mama Payne. Wassup!
Stream it on Amazon Prime, YouTube, Vudu, or iTunes.
'Blossom'
It's the show that gave Mayim Bialik her start. Teens loved to watch 15-year-old Blossom and her friend Six get in and out of situations in high school. As the only girl in the house with two older brothers and her dad, it wasn't always easy. Stream Blossom on Amazon Prime or YouTube.
'Sabrina The Teenage Witch'
A product of the Archie comics, Sabrina the Teenage Witch first landed on ABC as a sitcom in 1996. This wholesome version of the show starred Melissa Joan Hart and aired for 7 seasons.
If you like Netflix's Chilling Adventures of Sabrina but want to compare both incarnations, check this oldie but goodie out on Hulu, CBS All Access, Amazon Prime Video, or YouTube.
'Home Improvement'
Tim Allen is hilarious as the TV host with his own home improvement show and patriarch of his family. The Taylor family includes mom Patricia and three rambunctious sons, but one of the most memorable characters on the show was Wilson, the wise neighbor whose face was always concealed from the eyes down.
Watch Home Improvement on Amazon Prime, YouTube, Vudu, Philo, or iTunes.
'Living Single'
Reruns of Living Single still air on cable, and the Queen Latifah-led ensemble cast are a draw in this sitcom about six friends who live in New York. Their jobs, love lives, and friendships are the center of the series. Stream the classic on Hulu, iTunes, Amazon Prime or Vudu.
'3rd Rock from the Sun'
Remember this one about aliens who drop in on Earth and live as a family of humans? John Lithgow and Joseph Gordon-Levitt star in this fan favorite that can be streamed on Amazon Prime, Crackle, Vudu, Sling, or Tubi.
'Married… with Children'
The series kicked off in 1987 and ran until 1997 starring Ed O'Neill, Katey Sagal, and Christina Applegate. Considered controversial and "trashy," it's not a family show for all ages but many find the raunchiness hysterical. Stream it on Hulu or Amazon Prime.
'Smart Guy'
Smart Guy is about a 10-year-old kid genius who skips ahead all the way to high school. Between adjusting to school life as a prodigy and navigating lessons at home, TJ has much to learn. Stream this one on Disney+.