Martin Lawrence Dismisses Tisha Campbell-Martin's Sexual Harassment Lawsuit In a New Interview
There was so much to love about Martin, the hit FOX series that ran from 1992 to 1997. But nothing tops the hilarious and passionate romance that Martin and Gina shared. Although they were from two different walks of life, they really complemented each other's attributes. They could be silly together and never seemed to stop laughing. And while they often had disagreements, they always seemed to bounce back stronger.
But unlike the characters they played onscreen, Martin Lawrence and Tisha Campbell-Martin reportedly did not get along that great. Campbell-Martin claimed in a 1997 sexual harassment lawsuit that Lawrence had been inappropriate with her for years — something that Lawrence recently reduced to "bullsh*t."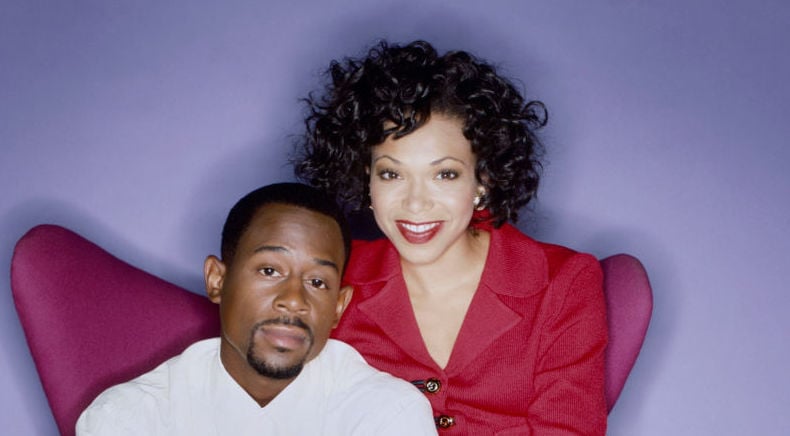 A look back at the drama between Tisha Campbell-Martin and Martin Lawrence
Rumors of tension between Campbell-Martin and Lawrence began to emerge in November 1996 after the House Party actress abruptly left the show.
Those rumors were confirmed in January 1997 when Campbell-Martin filed a sexual harassment lawsuit against Lawrence. According to The Los Angeles Times, Campbell-Martin claimed in the lawsuit that Lawrence had allegedly physically and emotionally abused her for years.
The lawsuit claimed that their problems began in the first season when Campbell-Martin "consistently" turned Lawrence down for dates and that Lawrence's rumored behavior only worsened as time went on.
The lawsuit said that he would allegedly "fly into uncontrollable fits of rage for no apparent or rational reason," threaten to fire staffers, and inappropriately touch Campbell-Martin and other crew members when they weren't rehearsing or filming scenes.
By the fifth and final season, Campbell-Martin had grown so uncomfortable that she could no longer work on the show.
In response to the lawsuit, Lawrence put out a statement that said: "Martin has long been Tisha's champion and protector, and is thus deeply hurt by these allegations. There is no merit to the lawsuit, and it will be vigorously defended."
The lawsuit was eventually settled out of court, according to People.
Martin-Campbell later returned to Martin to film the final episodes but refused to appear in any scenes with her co-star.
Martin Lawrence talks about 'Martin' and the lawsuit against him
When asked about the reason Martin came to an end in a Jan. 6 interview with GQ, Lawrence initially seemed hesitant to open up.
"Well, how can I say this? It just was time to end," he replied. "Let's just put it that way. It was just, at that time, there was some, um, there were some things that was being said that—"
"You're talking about Tisha Campbell's lawsuit?" the interviewer asked.
"Yeah. Yeah," Lawrence admitted. He went on to say that "none of that was true" and that "it was all a lot of bullsh*t."
Lawrence noted that he and Campbell-Martin had never discussed the lawsuit, adding, "We don't need to talk about something that just didn't happen. So I just decided to walk away from the show. I just decided to end it. People said that I got canceled, but that wasn't the case. I decided to just leave the show."
Lawrence also admitted that there are no hard feelings and said he never thought they had a bad relationship.
"I love Tisha," he continued. "I've seen her then and now, now and then, always with nothing but love. I have nothing but love for her, and I always have."
As of writing, Campbell-Martin has not commented on the remarks. But she doesn't seem to be dwelling on the past, either. In 2018, she reunited with her co-star for the first time since the show wrapped and told The Real in October 2019 that their reunion helped her heal.
We're glad to see it.
Read more: Martin Lawrence Addresses Dave Chappelle's Comments About His Bizarre 1996 Traffic Incident