Martin Lawrence Shares An Update On His Infamous Ban From 'Saturday Night Live'
Martin Lawrence is considered one of the greatest funnymen to ever do it. Known as the "bad boy of comedy," he drew in fans with material that was raw, edgy, and raunchy. But his statements haven't always been well-received.
Lawrence faced widespread backlash for comments made during his 1994 appearance Saturday Night Live and was subsequently banned from the show.
The Blue Streak actor didn't say much on the topic in the years that followed. But in early 2020, he spoke candidly on what happened and revealed whether he's still banned from appearing on the hit sketch series.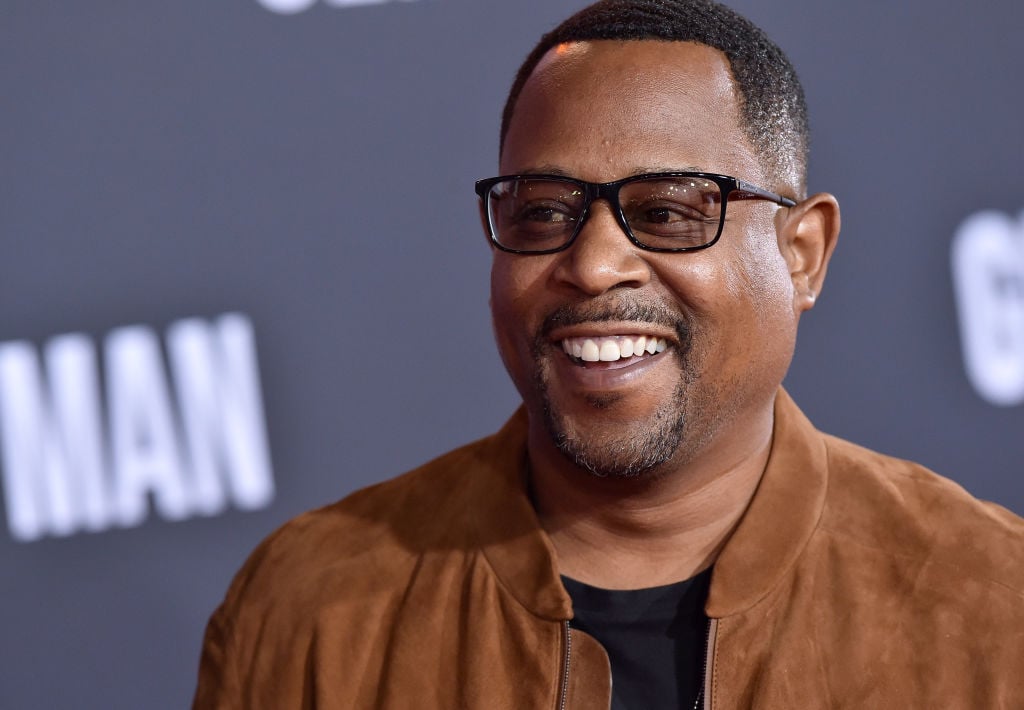 A recap of why Martin Lawrence was banned from 'Saturday Night Live'
Lawrence had been delivering the opening monologue on the Feb. 19, 1994 episode when he deviated from the script and went on an impromptu rant about women's hygiene, female genitalia, and more.
The moment prompted nearly 200 complaints from viewers, according to The Associated Press. NBC immediately issued a statement on the matter and subsequently banned Lawrence from its programming.
The comedian said in a later interview with The Los Angeles Times that he did not mean to offend anyone; he was simply trying to be entertaining.
"If I don't know anything else, I know what it takes to make a person laugh," he said. "People have to have the right to laugh, or else you're going to have a lot more of us going crazy. If you can get past the language and have fun with what I'm talking about, I'm going to help keep you mentally healthy."
His 1994 appearance is the first and last time he's ever appeared on SNL.
An update on Martin Lawrence's 'Saturday Night Live' ban
In early 2020, Lawrence appeared on the radio show The Breakfast Club, where co-host Charlamagne The God asked if the comedian was still banned from the show.
"I don't give a damn," Lawrence replied before correcting Charlamagne's assertion that he was banned from the show itself.
"I'm not banned from SNL. They banned me from NBC at the time for a minute," Lawrence continued. "But then they realized the way it went down wasn't what they thought and then they sent me an apology letter."
Even so, NBC has kept full monologue tucked away and seemingly has yet to invite Lawrence back on the show. But the actor made it clear that there are no hard feelings. He's been booked and busy with other projects, anyways, including his 2020 comedy tour.
Despite the backlash he's received for his comedy, Lawrence stressed to The Breakfast Club that he has no intention of changing up his approaches.
"I don't compromise my comedy. I never did in the past," he continued. "When I put out 'You So Crazy' they wanted me to water in down and give it an R rating and I took an NC-17 just so I can say what I wanted to say."
When asked about doing a comedy special and if he would tone down his routine then, Lawrence stuck to his position.
"No," he said. "I would probably think about it a lot more, what I'm saying out of my mouth just because I have kids now and I care about how it affects them. For the most part, I just want to give people what I'm feeling."
Fair enough.
Read more: Martin Lawrence Addresses Dave Chappelle's Comments About His Bizarre 1996 Traffic Incident