Martin Scorsese Gets Hilariously Trolled About His Marvel Comments By This Surprising Person
The renown director made some controversial comments about Marvel and got trolled for it by a surprising source.
Martin Scorsese is one of the most famous directors of our time. He has dozens of films under his belt as not only a director but a producer and writer dating back to the late 1950s, many of which received ample praise and awards.
His best-known films include The Wolf of Wall Street, Goodfellas, and Raging Bull. He was making the interview rounds after directing his most recent film for Netflix — The Irishman — when he said something about Marvel films that got a lot of people talking, and they weren't very happy.
What did Martin Scorsese say about Marvel films?
In Scorsese's interview with Empire magazine, the topic of Marvel films came up. He said: "I don't see them. I tried, you know? But that's not cinema."
He goes on to add: "Honestly, the closest I can think of them, as well made as they are, with actors doing the best they can under the circumstances, is theme parks. It isn't the cinema of human beings trying to convey emotional, psychological experiences to another human being."
The assertion that Marvel films are "not cinema" and are "theme parks" are the two phrases Marvel creators and fans alike latched onto as they took to Twitter and media outlets to respond. Not long after the interview blew up, Scorsese wrote an op-ed in The New York Times to explain his comments further.
Scorsese didn't backpedal under the pressure but instead doubled down. He explained how he viewed cinema as an art form, one that surprises you and changes you in some way.
He also expressed frustration with how there are fewer and fewer avenues for true artistic films to be seen on the big screen as blockbuster hits take over. Scorsese does, however, say that disliking the films is simply personal taste and the films are made by those with "considerable talent and artistry."
What was the response to Martin Scorsese's comments about Marvel?
Marvel creatives, actors, and fans were not too happy about Scorsese's remarks. Karen Gillan, who played Nebula in Guardians of the Galaxy weighed in telling The Hollywood Reporter: "I would absolutely say that Marvel movies are cinema. Cinema is storytelling with visuals."
James Gunn, the director of Guardians of the Galaxy, also shared his thoughts tweeting: "Martin Scorsese is one of my 5 favorite living filmmakers. I was outraged when people picketed The Last Temptation of Christ without having seen the film. I'm saddened that he's now judging my films in the same way."
This comment got some backlash of its own and garnered several more tweets from Gunn on the topic.
Marvel Studios president Kevin Feige also made public comments telling The Hollywood Reporter: "Everybody has a different definition of cinema. Everybody has a different definition of art. Everybody has a different definition of risk. Some people don't think it's cinema. Everybody is entitled to their opinion."
Chadwick Boseman, who played Black Panther, also joined in the wider discussion with his unique perspective on the matter telling BBC 5: "The mystery that Scorsese is talking about is in Black Panther… We felt that angst. We felt that thing you would feel from cinema when we watched it. That's cultural. Maybe it's generational."
Gunn expressed similar sentiments about generational differences on his Instagram, commenting on how gangster movies, of which Scorsese has directed many, used to be thought of as "despicable."
Who trolled Martin Scorsese after the stir?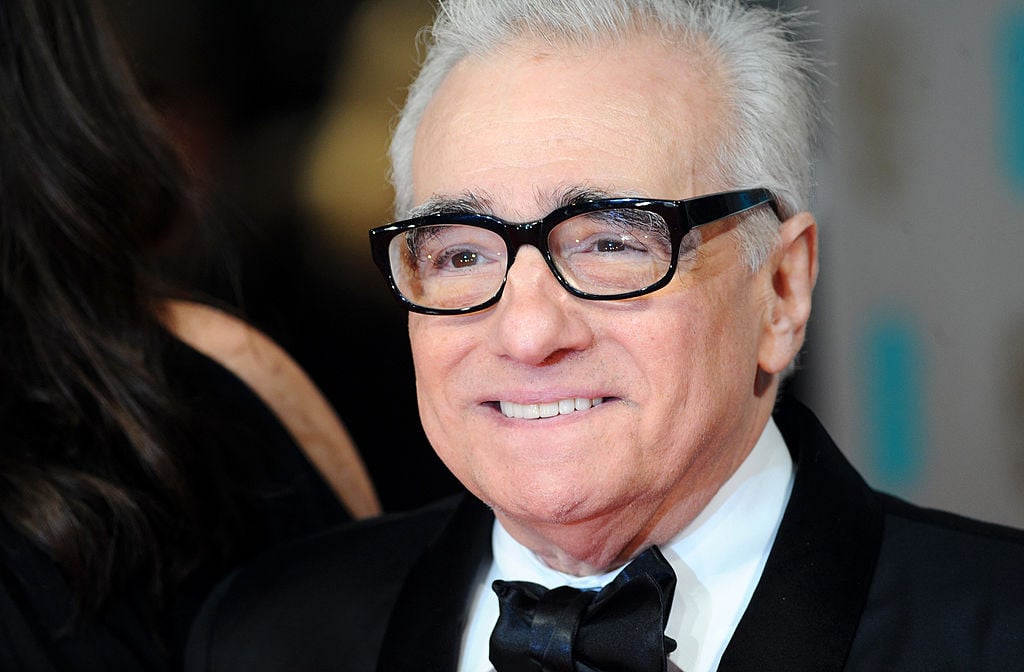 Scorsese makes frequent appearances on his daughter Francesca's Instagram and vice versa. The pair appears to be close with one of her captions reading: "Happy 77th Birthday daddio!!! I love you more than life itself."
This year for Christmas, in light of the controversy over her father's comments about the Marvel films, Francesca decided she'd have a little fun with him. In her Instagram story, she shared a photo of one of his gifts with the caption "Look what I'm wrapping my dad's xmas gifts in."
It was covered in Marvel wrapping paper, with a couple more tubes of paper at the ready. 
In the months since Scorsese's comments and the aftermath, its anyone's guess how much this is effecting the Scorsese family, but judging by Francesca Scorsese's trolling, it'd be safe to assume, not much.