Martin Sheen Is the Most Arrested Man in Hollywood
Some Hollywood stars use their platform for important social issues. Some of them have been arrested multiple times for civil disobedience and peaceful protest. Legendary actor Martin Sheen is one such celebrity who's very passionate about his activism. 
Sheen has the distinction of being the most arrested man in Hollywood at this point. How many times has Sheen been arrested? And what social issues are important to him?
The gay rights activism marches in 'Grace and Frankie'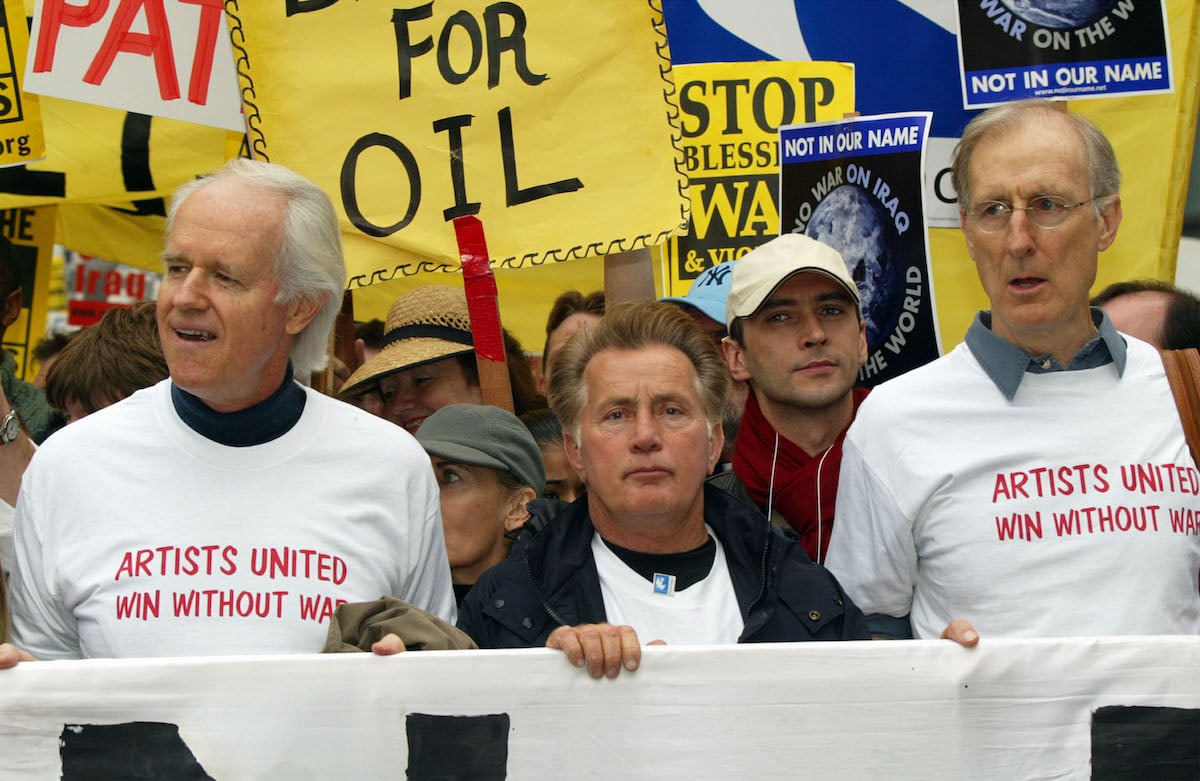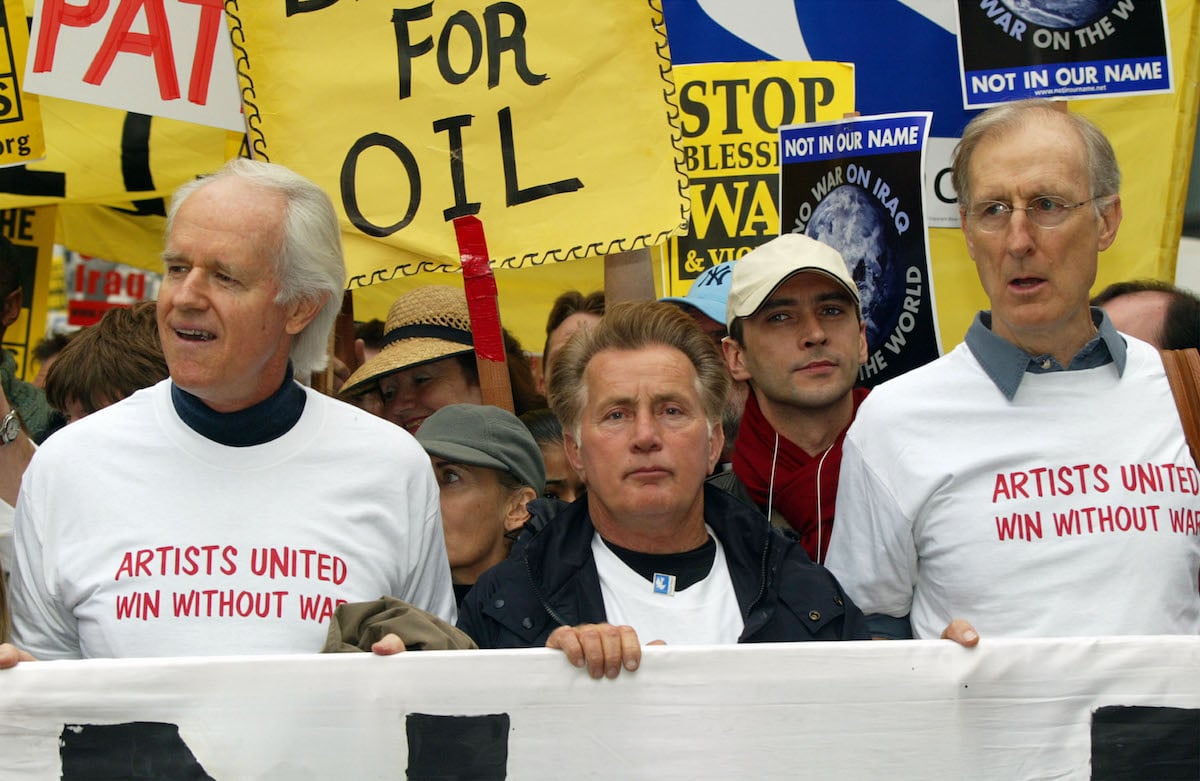 Sheen was most recently seen in the recently-ended Netflix series, Grace and Frankie. The show centered around two women who find out their husbands, played by Martin Sheen and Sam Waterston, are more than just partners at work. The two men have been romantically involved for years, which throws their wives into a series of crazy circumstances. The wives, played by Jane Fonda and Lily Tomlin, had a strained relationship to begin with. 
The West Wing actor plays Robert Hanson in the show. When Robert and Sol (Waterson) get involved in gay activism marches, Robert is "too square to commit." Sol fearlessly charges in. In real life, Sheen is a fearless activist who's been arrested almost 70 times for his activism efforts and peaceful protesting. 
Martin Sheen has a rap sheet almost as long as his acting resume
According to Daily Mail, Sheen has been arrested more times than any other celebrity — with 66 total arrests. 
Sheen revealed how many times he's been arrested in a speech at Oxford University in 2009. Human rights activist Craig Kielburger claimed the actor had a rap sheet nearly as long as his list of film credits. Sheen explained in that speech that he was first arrested protesting President Ronald Reagan's Strategic Defense Initiative in 1986.
The Apocalypse Now actor described it as a "terrifying experience." He also explained that it was also one of the happiest days of his life. Sheen later realized that all of them there to object to the idea had done everything they possibly could.
Police also arrested Sheen in 2007 for trespassing at the Nevada Test Site at a Nevada Desert Experience event organized to protest the site.  As a result of his activism, the actor has a long-standing association with Sea Shepherd, a conservation organization. The group thinks so much of their relationship with the actor that they named a ship for him, the RV Martin Sheen.
Martin Sheen is not the only celebrity who's been arrested
Daily Mail presented a list of 75 current celebrities with known arrests as compiled by ToppCasinoBonus. Many of them, like Sheen, involved activist efforts or peaceful protests. Those arrests make up the majority of those on the list. But not all of them involved these elements.
Right behind Sheen, with 26 known arrests, is Pete Doherty, frontman of The Libertines. None of Doherty's arrests involved peaceful protesting though. Three of his arrests were for violent crimes, three were for robbery and theft, and six were for driving offenses. The other 14 arrests were for drug offenses.
In third place on the list is rapper DMX, who died in 2021, with 24 arrests. Two arrests were for robbery or theft, two were for fraud, and six were for driving offenses. Five arrests were for drug offenses, two were for public disorder, one for criminal damage, and there were six others.
Many would be surprised to find Bill Gates on the list in the 35th position. He had four arrests for driving offenses. Paris Hilton, Winona Ryder, and Matthew Broderick also appeared on the list.