Marvel Boss Kevin Feige Went From Intern to MCU Head With Just One Résumé
The last decade of Marvel movies are partly responsible for introducing an audience of non-comic book readers to superhero stories that have people hooked.
It's a wave that can't be attributed to just one person, but out of the names that have become synonymous with this particular comic entertainment brand, Kevin Feige is one that stands out.
At this point, you know the name just as well as you know Jack Kirby and Stan Lee's, and you probably know that Feige plays a huge role in Marvel's growth and branding. But how exactly did the 46-year-old land in the top spot in the Marvel executive chain? It all started with one job resume.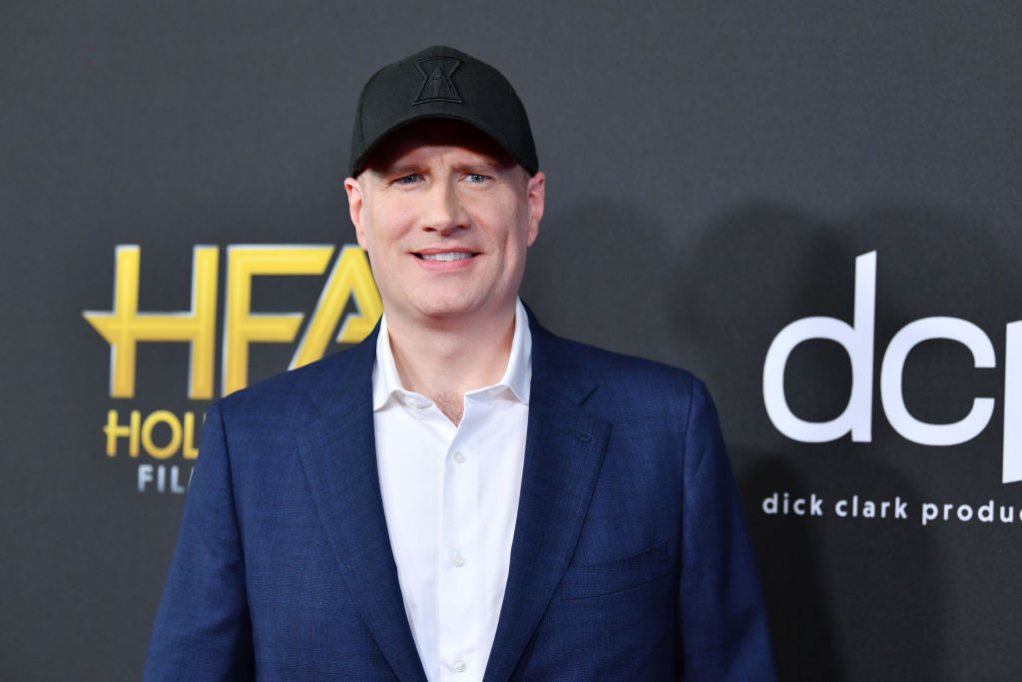 Kevin Feige was once a hungry intern
Starting out in the entertainment business, Feige had a love for movies that spanned genres. He once told Variety that he loved comedies and action flicks growing up, and had a special liking for franchises such as Indiana Jones.
He went into the industry with a passion for filmmaking and a childhood dream. Feige was a guest on the New York Film Academy's podcast and talked about how he landed an internship with a production company he admired when he was a student at USC.
He tore off a phone number, sent in one resume, and things took off from there.
"I was in attendance at USC Film School and they had postings for internships and I thought, I'll work for free, but it'll be great to do it for somebody, you know, respect. And I walked in and saw Donner Shuler, Donner Productions. Richard Donner of course did Superman, Lethal Weapon, Goonies.

And I just like the room got dark and a spotlight was on that and I literally like tore the number off and sent in my resume. It was to this day, it's the only resume I've ever put together and filled out, and it was for that internship right over there."
Feige jokingly said he spent $40 a day on shuttle transportation to get to his internship because, of course, they didn't have Uber back then.
Feige went straight from school into the film business
Feige's first producer credit was for X-Men in 2002, but it took a few years before he was handed the reins for two other Marvel hits.
In 2008, he was part of the team to make Iron Man and The Incredible Hulk happen, and after working with Sam Raimi on other superhero movies, Feige called the projects "an amazing opportunity."
Those films were the start of Marvel's rise as a studio. It was also an extended education:
"I got to go from film school into an amazing five-year film school where I got to see how each different studio worked at the highest levels and the inner workings. Marvel didn't have a lot of control or power back then. Those characters were licensed to those studios and those studios paid for them and had almost all the control.

But I learned that just by sort of ingratiate yourself with the filmmakers and having them realize I was just excited to be there. I just excited to be near movie and near a group of people making a movie.

So I got to learn what to do, what not to do. So by the time we became our own studio and got financing to make Iron Man, I got to use everything I had learned good and bad to try to focus our own vision on what we wanted."
Feige was promoted in the fall at Marvel
Fast forward to 2020, and the MCU is one of the most recognized and adored entertainment brands in the world. Disney now owns Marvel and completed its acquisition of Fox, and there's an entire Marvel stable of merchandise, movies, and TV programming.
Shortly before the launch of Disney+, Deadline reported that Feige received a new title: Chief Creative Officer, Marvel. That bump was an addition to his existing position as Marvel President.
While things continue to shuffle and grow under the Marvel banner, Feige is helping the empire rake in billions of dollars. Not bad for one resume.