Marvel Pays Tribute to 'Talented' Comics Inker Jeffrey Huet After His Death
Marvel and DC Comics inker Jeffrey Huet died on Sept. 23 due to COVID-19. In honor of Huet's work and life, Marvel shared a tribute on social media.
Marvel and DC Comics inker Jeffrey Huet died on Sept. 23 due to COVID-19, fellow artist Carlo Pagulayan has confirmed. Huet lived and worked in the Phillippines but contributed to artwork for several American comic book characters, including Marvel's Hulk and DC's Animal Man. After his death, Marvel took to social media to pay tribute to Huet and his talents. Here's more on the artist and his work.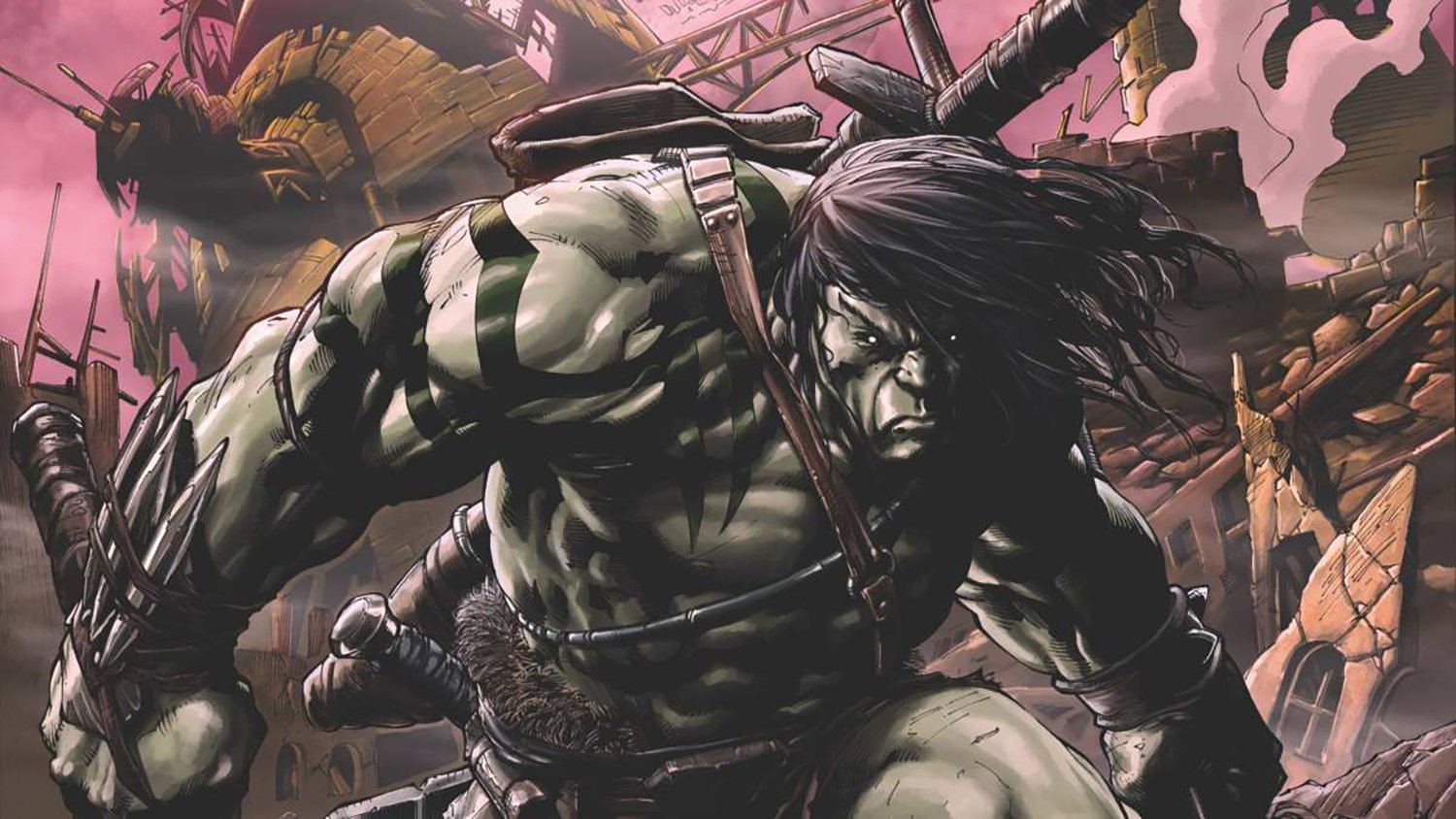 Fellow Marvel Comics artist Carlo Pagulayan confirmed Jeffrey Huet's death
Pagulayan, who worked with Huet on Planet Hulk and Fantastic Four comics, confirmed his friend's death on Sept. 23 via a Facebook post.
"Jeff was my partner in Fantastic Four and Planet Hulk, and a few other books, but before that, we went to the same school and had the same dream; to work in comics," he wrote. "And that we did. Rest in peace, Jeff. I wish I could've been more help."
Pagulayan also encouraged people to continue donating funds to Huet's family.
"The cost of treatment for COVID-19 here in the Philippines is unfortunately too high, and burdens the family even after hospitalization, and that situation is inconsiderate even if you already suffered the loss of a loved one. So on behalf of the family, any help you can provide will be most appreciated," he added in an update.
Marvel Entertainment remembered Jeffrey Huet and shared his artwork on Twitter
On Sept. 27, Marvel shared images of Huet's work on Twitter and posted a touching tribute.
"The Marvel family is saddened to learn of the passing of Jeffrey Huet," the post read. "Jeff was a talented inker, bringing some of the most iconic Marvel characters to life in stories including Incredible Hulk, Iron Man, Fantastic Four, and beyond. Our hearts go out to his family and loved ones."
The tweet received dozens of replies from fans of Huet as they remembered the artist.
"Man, the world lost a great artist… condolences to the family," one user wrote.
"I met Jeff a few times. An extremely gifted and affable person. Rest in peace," another person added.
The inker has worked on popular Marvel and DC Comics like 'Planet Hulk' and 'Animal Man'
Huet worked for Marvel and DC as an inker — one role in the process of drawing a comic book. DC Universe once shared an explanation of an inker's job:
"An inker's basic job is to take a page of penciled artwork and prepare it for reproduction by rendering the penciled lines in India ink. But the job is much more than just tracing lines the penciler put down — the inker adds depth and weight to a page, giving it a three-dimensional look. Generally, the inker also finalizes the textures and shadows.

"Sometimes the inker is actually a finisher, going over layouts instead of pencils — layouts are much less detailed than full pencils, often merely indicating the storytelling and what will be in the backgrounds. In that case, it's up to the finisher to add the musculature, backgrounds, and other details that complete the art."
As seen on Marvel's website, Huet is credited with ink work on more than 40 comics, including Avengers, Spider-Man, Deadpool, Thor, X-Men, Iron Man, and more. For DC Comics, he's worked on a few Animal Man comics and Birds of Prey. Huet and his work will be deeply missed.