Marvel Director James Gunn Weighs in on Robert Downey Jr. Returning to the MCU
There has been a lot of talk about Robert Downey Jr. returning as Iron Man now that Marvel is kicking off Phase 4 of the Marvel Cinematic Universe, and director James Gunn has officially weighed in on the rumors. The studio concluded Tony Stark's journey in a fitting way in Avengers: Endgame, though fans would love it if Downey reprised the role in a future project. We don't know if Marvel would ever seriously considering bringing Downey back into the fold, but if Gunn had his way, he would keep Downey out of the MCU moving forward.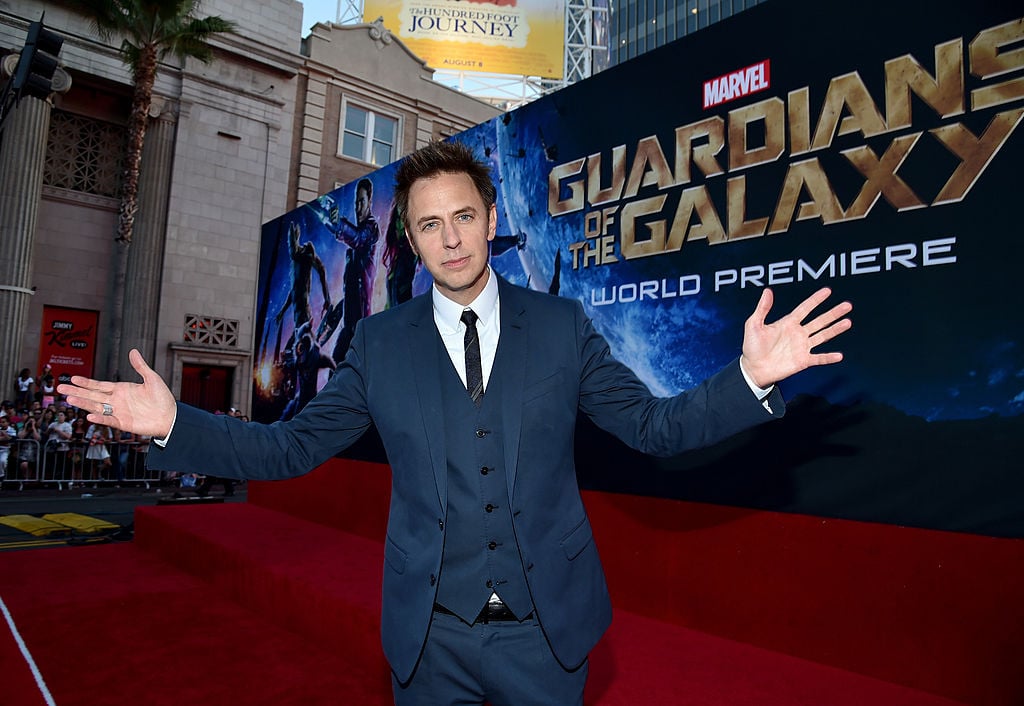 Downey says goodbye to the MCU
In Endgame, Tony made the ultimate sacrifice to defeat Thanos (Josh Brolin) in the final scene of the film's big battle scene. The decision was a full-circle moment for Tony, who started out as one of the most selfish members of the Avengers.
While this was the perfect way to wrap up Iron Man's journey, there have been rumors that Downey is considering returning to the MCU at some point in the future.
The actor has not confirmed these rumors, but there is a way Marvel could bring his character back without ruining what happened in Endgame.
Doctor Strange 2 is expected to explore the multiverse like never before, opening the door for Tony from another universe to make an appearance.
There is no doubt that Marvel fans would love to see Downey return to action, but Gunn completely disagrees.
James Gunn talks about bringing Downey back to Marvel
In some ways, resurrecting Tony would negate what he did in Endgame. But it would also undermine Marvel's desire to bring new superheroes to the forefront.
By the end of the film, Tony had died, Thanos was gone, and even Captain America (Chris Evans) had grown old and retired. Having three of the main characters in the Marvel Cinematic Universe walking away opens the door for other characters to take the lead.
With that in mind, Gunn is not a fan of bringing back old characters. According to We Got This Covered, Gunn recently took part in a Q&A session on Instagram where he told fans that he would not bring Tony back in a million years.
"Nope. I think Downey's arc was great, and he's an amazing Iron Man," Gunn shared.
Gunn, of course, is known to Marvel fans as the director behind the Guardians of the Galaxy franchise. He is also the only person so far that has directed a film in both the MCU and the DCEU.
Is Gunn's favorite screenplay from Marvel or DC?
Speaking of Gunn's work in the DCEU, the director was also asked which one of his movies is his favorite. Although Marvel's Guardians of the Galaxy is his most popular film, Gunn told fans that his personal favorite is actually his latest script, which is a sequel/reboot following Harley Quinn and company, The Suicide Squad.
"My favorite screenplays you mean? I love the movies I directed all the same, but I think I love The Suicide Squad script the most. Also love the scripts for Dawn of the Dead, Super, and The Specials," he revealed.
The comment came as a big surprise to fans, many of whom recognize Gunn for his work on Guardians of the Galaxy. Of course, it is hard to compare the two projects since The Suicide Squad doesn't hit theaters until August 2021.
Some fans also took this as a dig at Marvel. But as far as Gunn is concerned, the two studios are not rivals because they are basically in the same boat. There is also the fact that Gunn is set to direct Guardians of the Galaxy, Vol. 3, so his relationship with Marvel is still pretty solid.
Gunn opens up about more DC projects
Apart from his forthcoming DC film, Gunn told fans that he has two more movie ideas for the DCEU. Gunn did not elaborate on these other projects, but he did tease that fans might find out about them at some point.
"I had two," Gunn shared. "Maybe you'll find out some day (but not today)."
Fans also asked if Gunn knew about other projects that are in the works at DC. The director stated that he has been kept in the loop but once again remained mum on the details.
The Suicide Squad, starring Margot Robbie, John Cena, Viola Davis, Jai Courtney, Joel Kinnaman, and David Dastmalchian, is due to hit theaters on August 6, 2021.
Marvel has not announced an official premiere for Guardians of the Galaxy, Vol. 3, but the film is expected to premiere in cinemas in 2022.