Marvel Fans Are Freaking Out Over The 'WandaVision' Trailer
It was the end of an era for Marvel fans when Avengers: Endgame was released. While it will probably be some time before another huge movie like that one comes from Marvel, fans of the franchise do have a lot of things to look forward to. This includes the Disney+ shows such as WandaVision. So it's understandable that fans would have a lot of feelings about WandaVision and other upcoming Marvel Disney+ shows.
What will 'WandaVision' be like?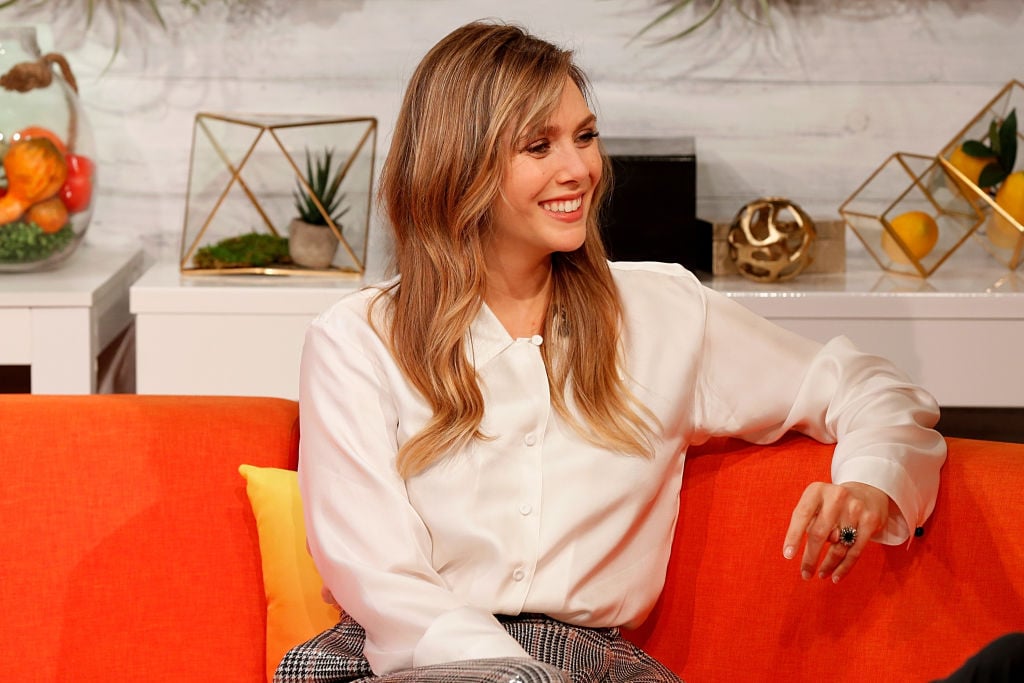 The Disney+ shows such as WandaVision will have an effect on the Marvel Cinematic Universe going forward. This trailer, aired during the Super Bowl on February 2, 2020, shows how. For example, Wanda seems to be pregnant in one clip shown during the trailer, which means that her talented children are on their way.
ComicBook.com also describes the upcoming show as "wacky". The show also, according to ComicBook.com, takes place after the events of Avengers: Endgame. WandaVision draws inspiration, the site says, from sitcoms like Full House. It follows Wanda reuniting with Vision, hence the name WandaVision.
The two of them seem to be enjoying themselves in the suburbs but things might not be what they seem to be.
Marvel fans are "completely in love" with 'WandaVision' so far
One fan on Twitter posts pictures from the trailer, saying "It looks amazing." Another fan says they "can't wait" for WandaVision. This fan is getting "a bit of [a] Black Mirror vibe" from the show.
Someone else says they are "completely in love with the absolutely…crazy WandaVision trailer." "The clips spoke to" this fan. Another fan says "bring it…on!" This fan is especially excited about "the classic costume, pregnant Wanda, and Wanda's twins."
Marvel fans are intrigued by this "ambitious" show.
According to one fan, "Marvel is the only thing [that] can give you…goosebumps in [a] 40-second clip." Someone else says "This looks so trippy and good." Another fan says that their "TV-loving self is here for all the references in WandaVision."
A Twitter user wants Marvel fans to "take a moment to appreciate this all too brief tease of Elizabeth Olsen in the classic Scarlet Witch suit." Another fan says that "WandaVision looks intriguing." Someone else is pleasantly surprised by the trailer, saying "Never thought I'd say that" but "WandaVision looks the most interesting." While another fan posts a gif saying "I think I'm in love."
"WandaVision might be the most ambitious, hit or miss thing they've tried yet with the MCU," another fan suggests. Someone else says they "dig it." This fan also describes the show as "weird" and compares it to Black Mirror, as another fan did. Another fan is "here for this zany content from Marvel."
This fan "just kept giggling with joy at how absurdly charming WandaVision looks." Another fan says "WandaVision by far interests me the most." Someone else believes "Wanda Maximoff is everything." While another fan "can't wait to finally see more of Bucky in Falcon and the Winter Soldier and Wanda in WandaVision."
Overall, fans seem to be excited about the new show and it's easy to understand why. Such an "ambitious" project is likely going to be interesting. And since the show is probably going to affect the MCU's future, it's a good thing that the experience will, at least if these early reactions to the trailer are anything to go by, be enjoyable.