Marvel Fans May Have to Wait Years to See Daredevil Return to the MCU
Marvel's plans for the next few phases of their universe – both in theaters and on Disney+ – have been thrown into chaos thanks to the COVID-19 pandemic. One character with an uncertain future in the Marvel Cinematic Universe is Daredevil. Netflix's cancellation of Marvel's Daredevil has many wondering what's next for the Man Without Fear.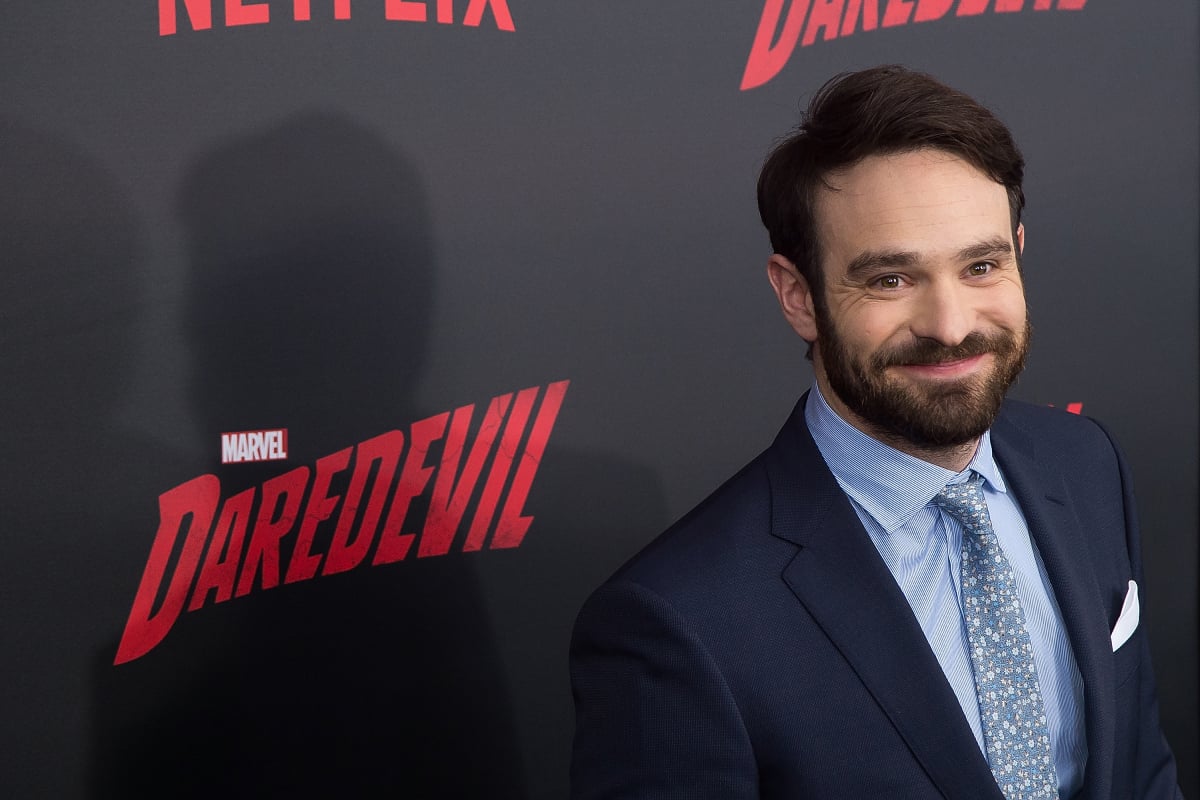 Marvel fans were shocked when Netflix canceled 'Daredevil'
According to Cinema Blend, Netflix shocked fans when they announced the cancellation of Marvel's Daredevil. The show's cast and crew who were also completely blindsided. Netflix canceled the show after three seasons. However, series lead Charlie Cox says he thought season 4 was a sure thing.
"I mean, we all thought we were going. You know, I turned down jobs, 'cause I thought we were shooting and we were getting ready for it," said Cox.
He went on to say that he had discussed the plans for season 4 with showrunner Erik Oleson and former Marvel TV head Jeph Loeb. Cox said he was really excited about the plans, and the cancellation was a "real shock."
The actor admits that sometimes "politics, stuff happens." And, he still doesn't know what was going on behind the scenes. Netflix scrapped the series after they ended their creative partnership with Disney ahead of the launch of Disney+.
The move to Disney+ is completely changing Marvel canon
As We Got This Covered reports, Marvel studio head Kevin Feige has admitted that the move to Disney+ has completely changed things in the expanded universe. All of the Marvel TV shows prior to Disney+ are no longer regarded as canon.
However, this doesn't mean actors from the Netflix universe won't be considered to reprise their roles. Rumor has it that Krysten Ritter will return as Jessica Jones. And, Jon Berenthal will also return as the Punisher for future projects.
There is still a big question about Cox's future as Daredevil. Matt Murdock could be part of Spider-Man 3, or he could have his own solo film. Rumors have also swirled that he could be part of a new R-rated Punisher series.
However, there is a question about where this possible series would land. Instead of being sanitized for Disney+, the Punisher series could go to FX or Hulu.
It could take years for Daredevil to appear in the MCU
Every rumor surrounding a Daredevil reboot in the MCU has included the return of Charlie Cox or Vincent D'Onofrio. If the project doesn't get off the ground soon with those actors attached, there will most certainly be fan backlash.
As We Got This Covered points out, Marvel would be better off leaving the character alone for a while if they can't bring back those actors to reprise their roles. But, even without a solo film, Daredevil could still pop up in some unexpected places.
In addition to being linked to Spider-Man 3, there have also been rumors about Doctor Strange in the Multiverse of Madness. The latest speculation is that Daredevil will have a role in the Black Widow sequel with Florence Pugh's Yelena Belova.
But again, that most likely wouldn't happen until a few years from now. Depending on how the pandemic continues to affect release dates and production schedules.
Marvel fans are going to have to wait a little longer to find out Daredevil's future in the MCU.