Marvel Fans Will Not Believe How Much Robert Downey Jr. Made For 'Infinity War' and 'Avengers: Endgame'
Marvel fans may be shocked to know just how much Robert Downey Jr. got paid to reprise his role in 'Avengers: Infinity War' and 'Avengers: Endgame.'
Robert Downey Jr.'s time in the Marvel Cinematic Universe seemingly came to an end in Avengers: Endgame, but the actor did not walk away empty-handed. Downey's influence in the MCU was unmatched during the first three phases, starting with 2008's Iron Man. Although his days as Tony Stark may be over, fans will not believe how much Marvel paid him for his work in the Infinity Saga.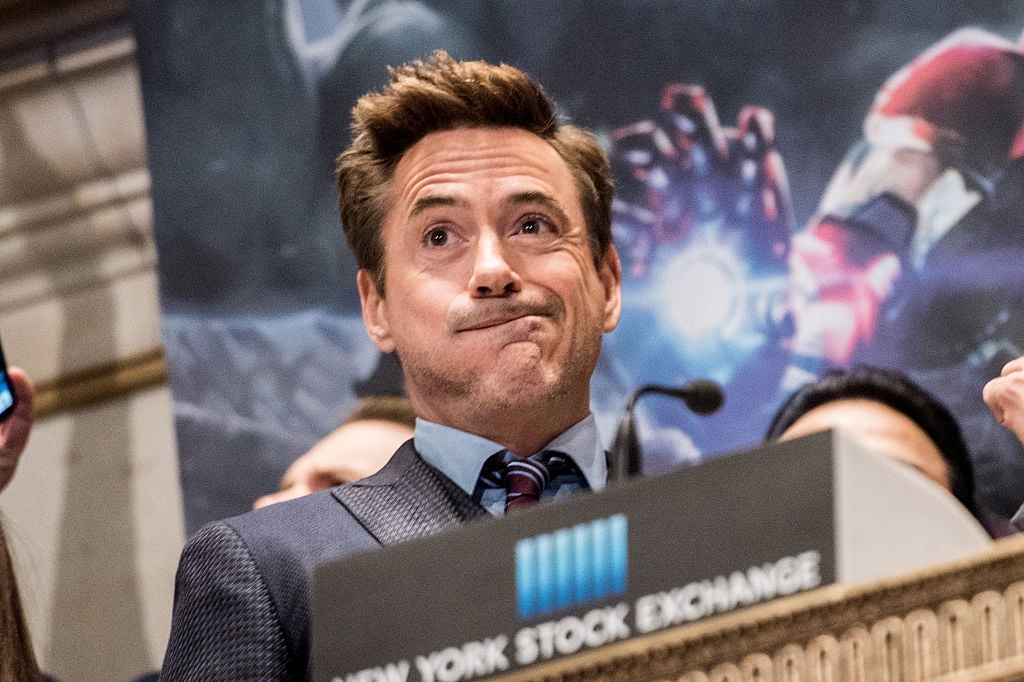 This is how much Robert Downey Jr. made in his early MCU films
When Marvel first cast Downey for Iron Man, he was considered a risky choice for the role. The actor had very little experience in action movies and had a fairly shady past. Despite this, Marvel president Kevin Feige saw something special in Downey and offered him $500,000 to lead the project.
The movie far exceeded Marvel's expectations and earned around $585 million at the box office. This bumped Downey's salary for the movie up to at least $2 million.
For Iron Man 2 and Iron Man 3, Robert Downey Jr. agreed to a $10 million salary. The sequel earned slightly more than the first movie in the franchise, and the third installment made over $1 billion.
Downey, of course, also earned a lot of money appearing in crossover projects. In The Avengers, for example, the studio gave the actor $10 million. And after the box office sales were calculated, his final cut was well over $50 million.
In total, it is estimated that Downey has made close to $200 million for playing Tony Stark in the MCU, with a majority of that made from backend deals based on how much the films raked in at the box office.
Inside Marvel's casting budget for 'Avengers: Infinity War' and 'Endgame'
Given the success of the MCU over the past decade, Marvel's budget for its bigger projects has significantly increased.
For both Infinity War and Endgame, Marvel was working with a budget between $300 million and $400 million per film. Both films made over $2 billion at the box office, with Endgame's final earnings at a record-breaking $2.798 billion.
With such a large budget, Marvel paid all of the movie's lead stars hefty salaries. Chris Hemsworth and Chris Evans, for instance, made around $20 million for playing Thor and Captain America, respectively.
As a side note, Scarlett Johansson reportedly pulled down $20 million for producing and starring in her first standalone MCU movie, Black Widow.
But even those numbers do not compare to how much Robert Downey Jr. earned for his work in the Infinity Saga.  
How much did Downey make for 'Infinity War' and 'Endgame'?
Considering how Downey was the first superhero in the MCU, he was able to negotiate a much larger contract than anyone else who appeared in Infinity War and Endgame.
According to The Guardian, Marvel gave Robert Downey Jr. around $75 million for his appearance in Infinity War and another $75 million for Endgame. The actor was also guaranteed a percentage of the overall profits, which likely pushed his overall earnings well above $100 million.
Downey's salary may come as a shock to fans, but considering how the movies made close to $3 billion combined, it is safe to say that Marvel could easily fit the bill.
Will Robert Downey Jr. return to the MCU?
Although Downey's character was definitively killed off in Endgame, there has been a lot of talk about him reprising his role at a later date. The actor is rumored to have a cameo in Black Widow, but with the film set in the past, it is not being considered as a true comeback.
Amid all of the speculation, inside sources claim that Downey is interested in returning down the road but his asking price is a little too high for Marvel. In fact, a source claims that Marvel and Disney do not want to bring Downey back because he costs too much.
Marvel has not confirmed the rumors about Downey's return. The studio could bring Tony back as it explores the multiverse, but his return probably would not happen until Phase 5 at the earliest.
In the meantime, the next movie in Marvel's lineup, Black Widow, is scheduled to premiere in theaters on May 1. If Robert Downey Jr. reprises his role as Iron Man in the film, this might be the last time we see Tony in action.