Marvel Finally Owns the Rights To The Hulk, Will Mark Ruffalo Finally Get His Standalone Movie?
Fans will be meeting a whole new slate of characters in Phase 4 of the Marvel Cinematic Universe. But before the studio builds up to another Avengers-level project, some old superheroes will be getting standalone movies of their own — and Mark Ruffalo's The Hulk might be one of them. What are the chances that Hulk finally gets his own film?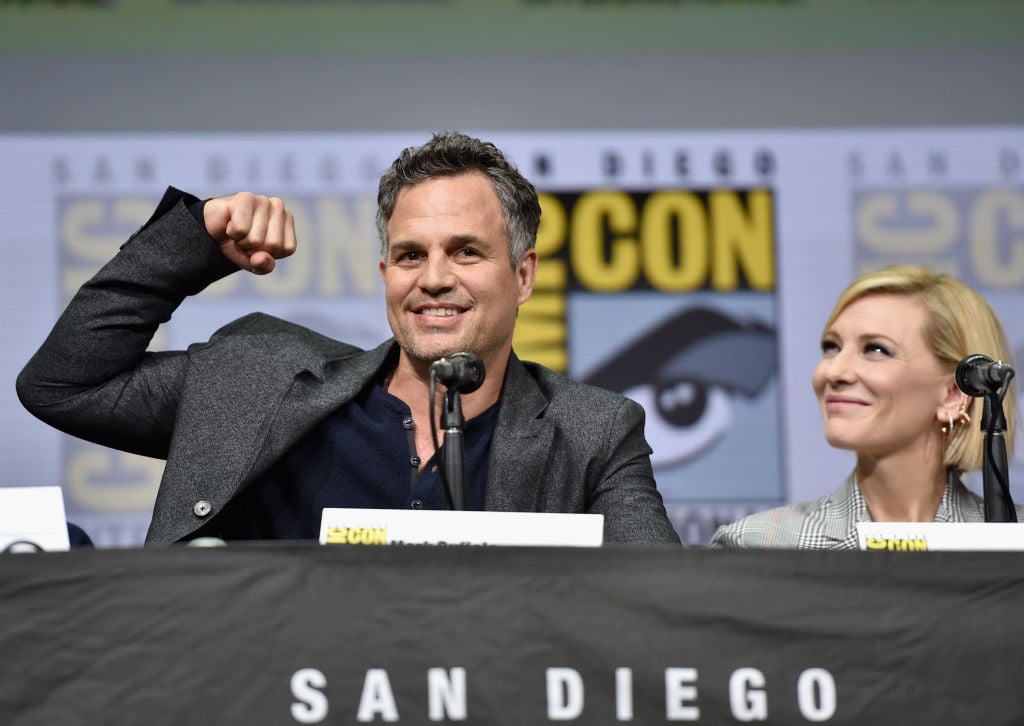 Marvel now owns the rights to The Hulk
Up until now, Marvel has only had restricted control over The Hulk franchise. This is why Ruffalo's version of the character has only appeared in crossover films in the MCU, like The Avengers and Thor: Ragnarok.
The last time we got a solo Hulk movie was back when Edward Norton played the superhero. A lot has changed since then, and Marvel may have just opened the door to tell Hulk's story like never before.
According to BGR, inside sources claim that Marvel now owns the rights to The Hulk. This gives Marvel president Kevin Feige full control over the character and provides him with an opportunity to move forward with a solo project.
The studio also acquired the rights to Namor. But the source does not believe that Marvel will be introducing Namor into the MCU anytime soon. This is largely due to the fact that he is too close to DC's Aquaman (Jason Momoa).
Marvel has not confirmed the news, but it definitely has options when it comes to producing a standalone Hulk film.
What would The Hulk movie look like?
After everything that happened in Avengers: Endgame, Marvel needs to refill the ranks of the Avengers over the course of the next few years.
This includes replacing Iron Man (Robert Downey Jr.), Black Widow (Scarlett Johansson), and Captain America (Chris Evans). The first two died in Endgame while Cap is officially retired from duty.
As far as Hulk is concerned, there are plenty of gaps in his storyline that could be explored in a standalone movie. This includes whatever he did during the five-year time jump between Avengers: Infinity War and Endgame.
During this period, Bruce found a way to merge his brains with Hulk's brawn, though Endgame never went into specifics. We also do not know what happened between Hulk and Black Widow, who had a romance going on before he left the planet in Thor: Ragnarok.
Fans would love to know what Hulk was up to in the years prior to Endgame, though there is really no telling what Marvel has in store for the character.
Inside Hulk's connection to Betty Ross
While we wait to hear more about a Hulk film, Marvel made an interesting connection between Bruce and Betty Ross (Liv Tyler) in Endgame that many fans missed entirely.
As fans will recall, Betty is General Thunderbolt Ross' daughter and was Bruce's lover in The Incredible Hulk. Tyler has not reprised the role since the 2008 film, mainly because Hulk has not had his own movie since then.
In a previous interview, directors Joe and Anthony Russo confirmed that Betty died when Thanos snapped his fingers in Infinity War. What's interesting is how Hulk is the one who uses the Infinity Stones to bring everyone back in Endgame, including Betty.
We do not see Betty return in Hulk's snap, but it could set the stage for an epic reunion if Hulk gets another standalone movie.
What's next for The Hulk?
In the meantime, sources claim that Ruffalo was scheduled to meet up with Marvel president Kevin Feige to discuss his character's future in the MCU.
We do not know what the studio has planned for Hulk, but there is a good chance we'll see him again since he survived the war with Thanos.
Marvel is also developing a She-Hulk series for Disney+, which will likely feature a cameo from Ruffalo at some point. Producers have not revealed much about the series, but we do know that it will have an impact on the MCU moving forward.
Ruffalo has not commented about reprising his role as Bruce Banner in a future Marvel film.