Marvel Is Paying Taika Waititi More Money for 'Love and Thunder' — Here's Why
A good argument can be made that Marvel is using bigger paychecks as a form of recruitment for the best talent in the film world. All their actors involved can testify to this, making every participant multi-millionaires, including Robert Downey, Jr. Now it might do the same to Taika Waititi as he moves back into directing Thor: Love and Thunder.
According to Waititi himself, he worked with his lawyer to get him a good deal directing the new Thor sequel. Whether true, or he was just joking around (as he's known to do in interviews), it likely has kernels of truth based on how Marvel operates.
However, it's a good idea to look at how the best deals were pulled off, especially in RDJ's case. The art of the "deal" may be more about box office sharing rather than direct paydays.
Waititi's payday for 'Love and Thunder' was probably high thanks to prior MCU work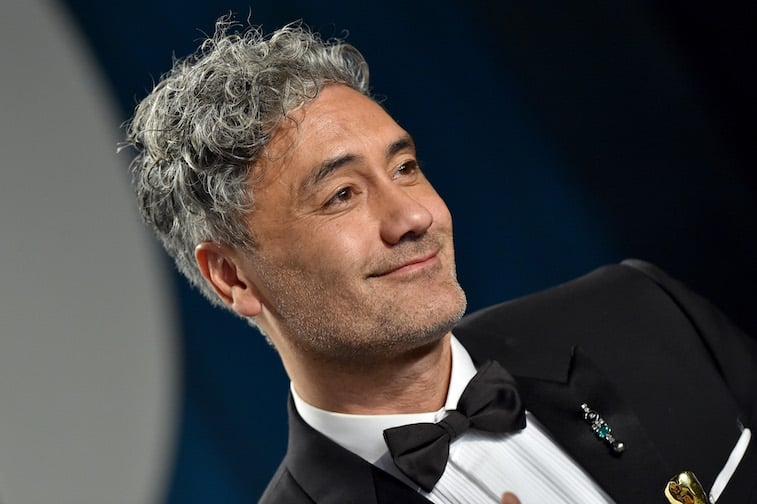 Because Waititi managed to change the MCU's image with Thor: Ragnarok, he more than proved he's a master at his craft within a superhero context. Marvel has deep enough pockets to pay handsomely when someone involved proves their worth.
As fans on Reddit pointed out recently, Robert Downey, Jr. wasn't really paid a lot for the first Iron Man movie. Not until it made a fortune did he finally start to make a mint. However, there is something to note about how much money Downey made.
The process Downey used might be one Waititi is partaking in, hence his lawyer comment in giving him a "bloody good deal."
If Marvel seems to pay all of their directors and actors well, they arguably don't pay everyone equally.
It's still enough where they're managing to land the best talent available. No other superhero franchise would be able to land A-list actors of this caliber without waving around some big seven-figure checks.
What will do Waititi do to bring the most returns?
Let's make it clear how Robert Downey, Jr. made his MCU fortunes truly burgeon: He elected to take a back-end deal of sharing a percentage of box office profits. Wrangling a deal like that is usually preferable in a major franchise since it'll likely net more than what they'd be paid in a set fee.
One has to wonder if Waititi was referring to this rather than taking a check in advance. If he did manage to do such a thing, he could up his net worth by triple or quadruple once Love and Thunder releases.
No doubt many Hollywood lawyers are used to wrangling back-end deals like this because of how good of bets they are. When Downey did it, though, the MCU was still a little untested. Perhaps it's a little more difficult to gain such a deal at Marvel now because they know every MCU movie will pull in multi-millions globally.
Maybe Waititi still managed since the MCU really wants him to bring a much-needed comedy quotient. Yes, it's refreshing a director able to bring deft comedy to usually serious franchises can finally make millions and bring influence to the film world.
Fans don't want Taika Waititi to 'sell out'
After Jojo Rabbit became an Oscar favorite this year, fans of Waititi probably don't want him to leave his own indie projects in favor of working exclusively for Marvel.
There isn't any indication of that at the moment since he has other projects lined up. However, once making the truly big money at Marvel, will he be another caught up in the MCU black hole?
When the money's that good, it probably doesn't give much incentive to make something truly creative from an indie roots frame of mind.
Over time, Marvel is likely going to make Waititi very rich, but he'll need to practice Robert Downey Jr.'s "aesthetic distance" to get back to earth. Waititi is far too independent-minded to lose his gifted indie streak.