Marvel Is Reportedly Bringing Back Every Dead Character to the MCU in Phase 4
Marvel fans are accustomed to the idea of resurrecting characters. In the comics, Marvel has brought back heroes from the dead for years, and it sounds like the Marvel Cinematic Universe is about to do the same.
Although several characters met their end in Avengers: Endgame, all of the superheroes in the MCU will be making an appearance at some point in Phase 4 — though not in the way you might expect.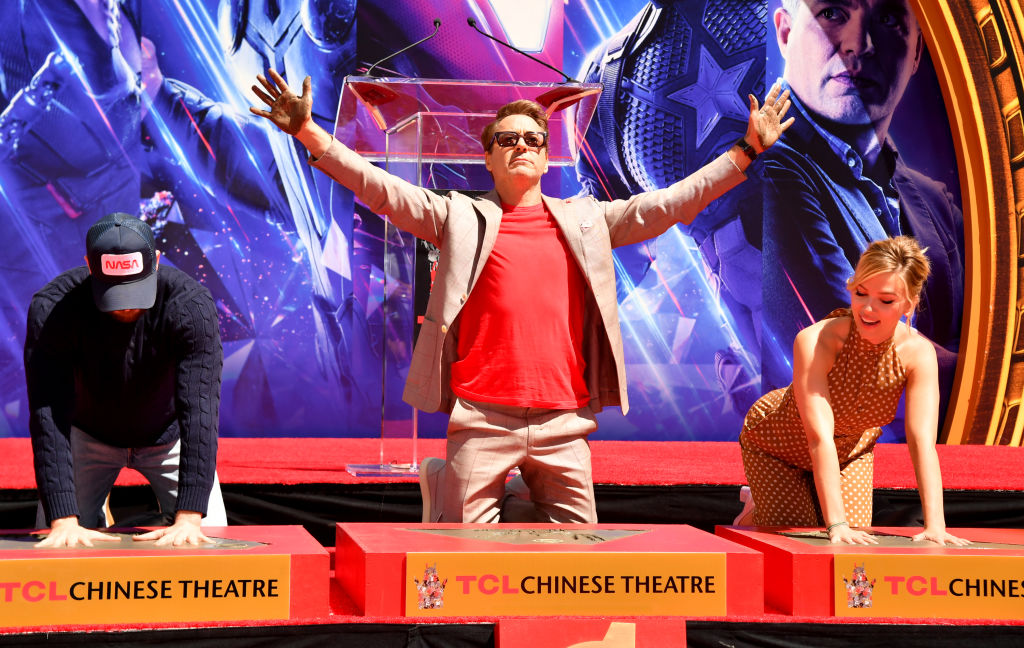 Marvel heads in a new direction in Phase 4
Phase 4 of the MCU is far more complicated than anything the studio has done in the past, especially when it comes to the timeline. In the first three phases of the MCU, Marvel pretty much stuck to a linear format.
The one main exception to the rule in Phase 1 was Captain America: The First Avenger. The movie came out after Iron Man but took place during World War II. 
Phase 2 followed a linear timeline following the events of The Avengers. And Phase 3 brought in several new characters leading up to the epic Avengers: Infinity War and Avengers: Endgame.
However, Phase 3 did have a few nonlinear moments. For instance, Captain Marvel took place in the past with a 1990s setting, while events in Ant-Man and the Wasp happened before Avengers: Infinity War, even though it was released after that film.
What's the timeline for Phase 4 of the MCU?
Marvel seems to be jumping around in time for Phase 4. The first movie slated for Phase 4 is Black Widow, which is set before the events of Endgame.
The movie takes place between Captain America: Civil War and Infinity War and will explore what Natasha Romanoff (Scarlett Johansson) was doing prior to the first snap.
Placing Black Widow in the past makes sense considering that Natasha died in Endgame. This is also the character's first stand-alone film, though it is unclear whether it will have any bearing on future movies in the MCU.
Although Black Widow takes place in the past, the second film in Phase 4 of the MCU spans thousands of years. The Eternals — starring Angelina Jolie, Richard Madden, and Kit Harington — will also include scenes following the events in Endgame.
Understanding the MCU timeline moving forward is going to get tricky, especially once Marvel launches its lineup of shows on Disney+. But it also opens the door for the studio to bring back characters from the dead.
Which characters will return in 'Black Widow'?
Because Black Widow is taking place between Civil War and Infinity War, there is a chance that some of our favorite characters will be back in action.
According to We Got This Covered, there has been a lot of talk about Robert Downey Jr. reprising his role as Tony Stark for a quick cameo in Black Widow. Those reports have not been officially confirmed, but there is little doubt that fans would love to see Downey back in action.
If Downey does return in Black Widow, it will likely be his last hurrah as Tony Stark — unless Marvel releases another film down the road that is set before Endgame (or figures out a way to resurrect him).
What other superheroes might come back?
Apart from seeing Natasha and (possibly) Tony in Black Widow, fans will also see Vision (Paul Bettany) pop up in WandaVision. The series is scheduled to premiere this year on Disney+, though specifics on how Vision will be brought back from the dead have not been revealed.
Thanos (Josh Brolin) killed Vision at the end of Infinity War to get the Mind Stone. WandaVision is expected to be set after Endgame, so Marvel will have to bring Vision back from the dead somehow.
Another character who perished in Infinity War (but then came back as a different version) is Gamora (Zoe Saldana). We'll likely see Gamora again if Guardians of the Galaxy Vol. 3 is released before Phase 4 wraps. If not, it will almost certainly be a Marvel Phase 5 release.