Marvel Is Reportedly Ready To Lockdown Tom Holland as Spider-Man For 6 More Movies
Marvel has some big plans for Tom Holland. The studio is reportedly in talks to lockdown the actor for six more Spider-Man films, not including Spider-Man 3 in 2021. Here's a look at Holland's potential contract, plus what's ahead for his third stand-alone film in the Marvel Cinematic Universe.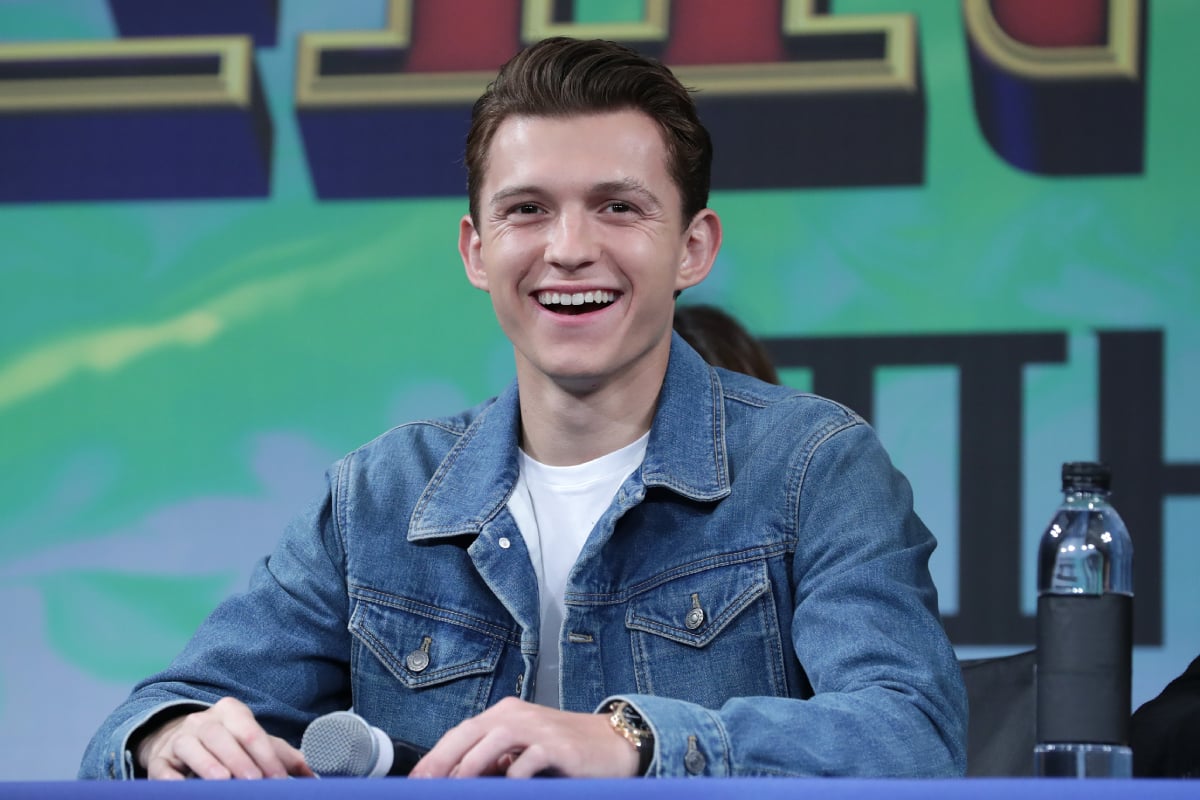 Tom Holland's Spider-Man has a bright future in the MCU
After the events in Avengers: Endgame, Marvel is about to go through a transitional period. Now that Iron Man (Robert Downey Jr.) and Captain America (Chris Evans) are gone, the studio will be relying on a new slate of superheroes to lead the way into the next phase of the MCU.
Marvel announced its full slate of Phase 4 movies last summer, and fans cannot wait to see what the studio has planned.
Starting with The Eternals, fans will meet these new characters both on the big screen and Disney+, where shows like She-Hulk will introduce even more superheroes to the mix.
RELATED: 'Spider-Man': The Real Reason Andrew Garfield Was Replaced By Tom Holland Revealed In Leaked Email
Many of these new characters will become important players in Phase 4 of the MCU and beyond. But some fan favorites, like Thor (Chris Hemsworth), Black Panther (Chadwick Boseman), and the Guardians of the Galaxy, are set to return as well.
And if inside sources are correct, Marvel is about to sign Holland to a massive deal that would firmly secure his place as one of the new faces of the MCU.
Is Tom Holland about to sign a big contract with Marvel?
Last year, Marvel came to an agreement with Sony about keeping Holland in the MCU for at least one more solo flick as Spider-Man. Inside sources, however, told We Got This Covered that the studio has much bigger fans for Holland.
The insiders claim that Marvel is in talks to sign Holland for six more films in the MCU, including three additional stand-alone movies following Spider-Man 3. The deal would also cover three films outside of the Spider-Man franchise.
The sources claim that Marvel wants to follow Peter Parker's story as he leaves high school and enters college, as well as his life as an adult. Unfortunately, Marvel has not said anything about its future plans for Spider-Man, so we cannot confirm the rumors about Holland's contract.
Holland almost found himself out of the MCU last summer when Sony and Marvel failed to come to an agreement regarding his character. Thankfully, the studios were able to come to an agreement that allowed Holland to stay with Marvel.
Holland also played a role in getting Marvel and Sony back to the negotiating table. It also helped that Spider-Man: Far From Home earned over a billion dollars at the box office and Marvel was willing to do whatever it took to keep the franchise in the MCU. 
When will 'Spider-Man 3' get underway?
Marvel was slated to kick off Phase 4 of the MCU back in May with the release of Black Widow. Those plans, however, were delayed in light of the coronavirus pandemic, and the studio pushed back all of its future projects.
The delay left many fans wondering when upcoming projects would start development. With Spider-Man 3 set to hit theaters in 2021, filming for Holland's third stand-alone film was scheduled to start in July.
But in light of the ongoing crisis, inside sources claim that Marvel plans on starting production on Spider-Man 3 in September. According to Heroic Hollywood, filming locations include Los Angeles, Atlanta, Iceland, and New York City.
RELATED: Tom Holland Is Pushing For Another 'Spider-Man' Alum to Join the Marvel Cinematic Universe
Those plans, of course, could change depending on how things unfold with the pandemic. Whatever happens, Marvel will not have a lot of time between the end of filming and the premiere of Spider-Man 3, so any more delays could push back the release date even further.
As things currently stand, Tom Holland is set to return in Spider-Man 3 in November of 2021.