Marvel Phase 4: Will This 'Avengers: Endgame' Hero Be A Villain In 'Doctor Strange 2'?
The next major villain in the Marvel Cinematic Universe might be a hero from Avengers: Endgame. A source claims that Wanda Maximoff (Elizabeth Olsen) will be the MCU's next big bad and will be making her villainous debut in Doctor Strange in the Multiverse of Madness. Here's a look at how Wanda might turn evil.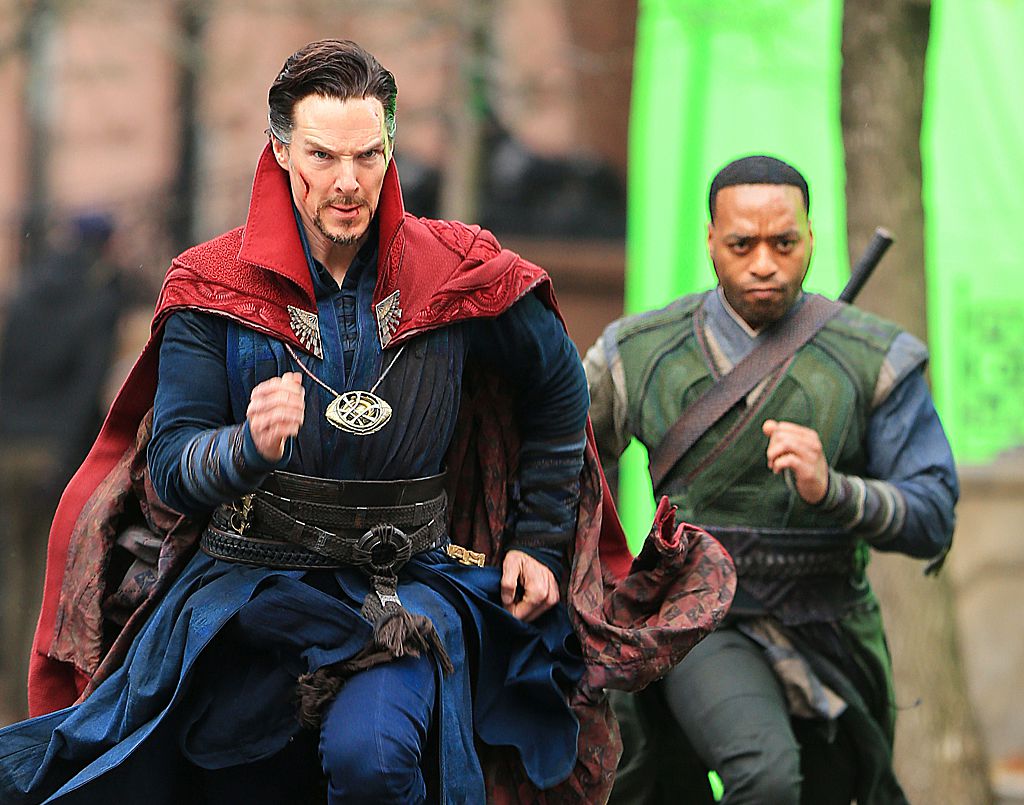 Wanda loses the love of her life
Wanda was first introduced in Avengers: Age of Ultron, where she met her future romantic interest Vision (Paul Bettany). Wanda and her brother Pietro gained their supernatural powers via an experiment with an Infinity Stone.
While she started off on Ultron's side, Wanda eventually came over to the good side and worked with the Avengers to take down Ultron.
Fast forward to Avengers: Infinity War and fans watched Wanda, a.k.a. Scarlet Witch, kill Vision to keep Thanos (Josh Brolin) from obtaining the Mind Stone. Thanos then used the Time Stone to undo everything Wanda did, removing Vision's Mind Stone and killing him a second time.
In Endgame, Wanda proved a worthy opponent and almost killed Thanos singlehandedly. She also seemed like she had gotten over Vision's death, which the five-year time jump probably helped.
Although Wanda is clearly on the good side of things, an inside source claims that Marvel is planning on making her bad in Doctor Strange 2.
Inside Wanda's transformation in 'Doctor Strange 2'
Marvel has not revealed any details about Doctor Strange in the Multiverse of Madness. According to We Got This Covered, a source close to production says that Wanda will be the movie's main antagonist after she comes in contact with Nightmare.
In the comics, Nightmare is a villain in the Dream Dimension. He is expected to appear in Doctor Strange 2, but he won't be the only big bad in the movie.
The insider claims that Marvel wants to adapt Brian Michael Bendis' storyline from 2005 called the House of M. In that run, Wanda made a new reality where mutants ran the world. She created the reality after losing her two sons.
Wanda's sons are expected to be introduced in the character's upcoming series, WandaVision. Marvel president Kevin Feige has already teased that the events in WandaVision will directly affect the MCU.
Per the source, Doctor Strange 2 will start with Wanda going mad under Nightmare's influence. She won't be a villain in the traditional sense, but she will definitely create problems for Benedict Cumberbatch's Doctor Strange.
Is Scarlet Witch the most powerful superhero in the MCU?
There has been a lot of debate about which character is the most powerful superhero in the MCU. With the arrival of Captain Marvel in 2019, many fans argued that Brie Larson's Carol Danvers was the most powerful hero in Marvel's lineup.
Even Feige admitted that Captain Marvel was probably stronger than Thor (Chris Hemsworth) and Hulk (Mark Ruffalo). But it seems as though Feige may have recently changed his mind.
In a new interview, Feige revealed that Scarlet Witch is actually the most powerful superhero in the MCU. Feige explained that watching Wanda go toe-to-toe with Thanos and hold her own proves that she is at least on the same level as Captain Marvel.
Considering how Wanda is only beginning to show us the extent of her powers, she definitely is not a character to take lightly moving forward.
What else is in store for Wanda?
Aside from becoming a villain, other sources claim that Wanda will be resurrecting Black Widow (Scarlett Johansson) in Doctor Strange 2. Marvel has not confirmed these rumors, but producers are reportedly in talks to keep Johansson's character in the MCU.
There are also rumors that Doctor Strange 3 will feature Cumberbatch's character visiting Hell with Doctor Doom to save his mom from Mephisto. That, of course, would not happen until well after Phase 4 is over.
Until then, the next movie in Marvel's lineup is Black Widow, which is set to premiere in theaters on May 1. The studio has not announced an official premiere date for WandaVision, but the series is expected to stream on Disney+ in 2020.
Doctor Strange in the Multiverse of Madness is slated to hit theaters on May 7, 2021.