Marvel Phase 5: Could Keanu Reeves and Johnny Depp Make Their MCU Debut in the Same Movie?
Could Keanu Reeves and Johnny Depp both join the Marvel Cinematic Universe in a rumored 'Ghost Rider' reboot?
Keanu Reeves' debut in the Marvel Cinematic Universe isn't a sure thing just yet. But it appears that it's only a matter of time before the Bill & Ted Face the Music star inks a deal to star in the MCU's version of Ghost Rider during Phase 5. Rumors have also started to swirl that Johnny Depp has set his sights on the role of villain Bounty Hunter. Could Reeves and Depp make their Marvel debut in the same movie?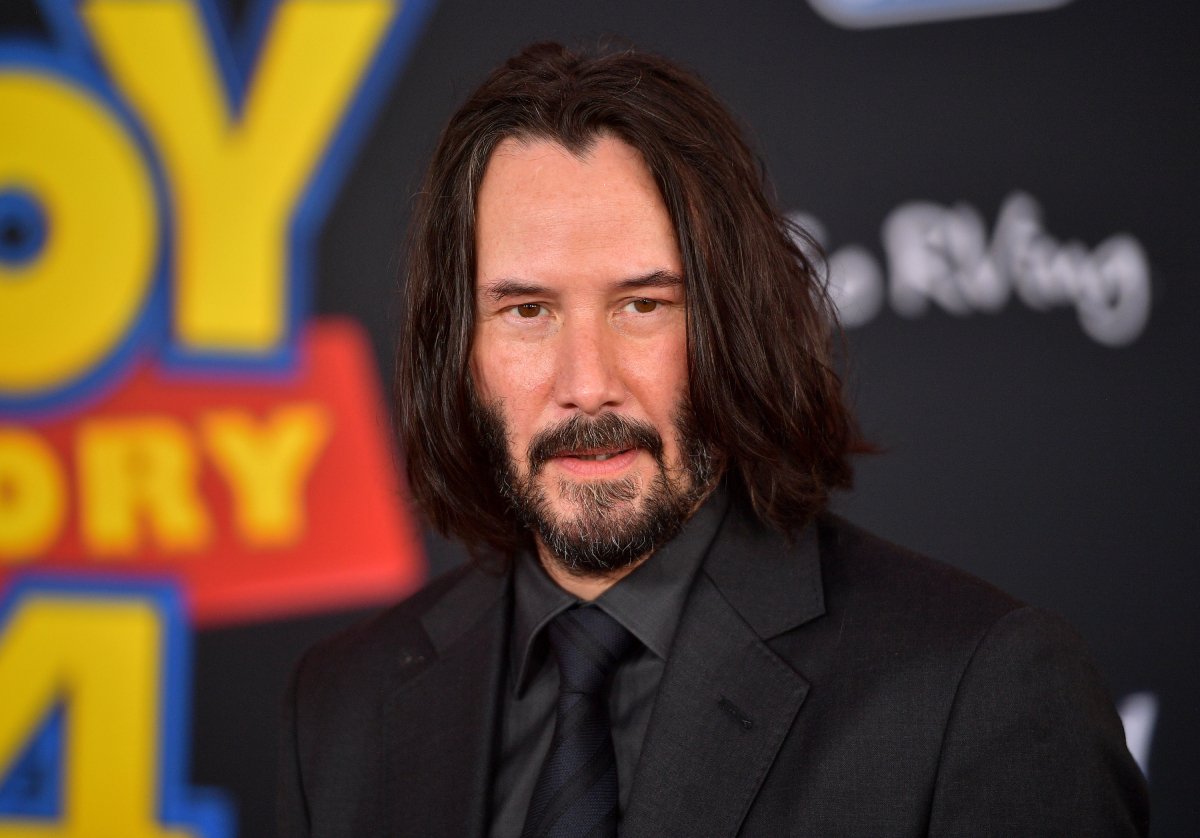 Kevin Feige has been trying to get Keanu Reeves into the MCU for years
According to We Got This Covered, Marvel studio head Kevin Feige has been trying to get Reeves into the MCU for more than a decade. Feige has reportedly talked to Reeves for nearly every MCU project, and he has been linked to countless roles.
For the upcoming Johnny Blaze version of Ghost Rider, Feige has made some progress with Reeves. The talks between the John Wick star and Marvel Studios have reportedly "moved to an advanced stage" in recent days. The expectation is that the 55-year-old actor will soon sign on the dotted line.
At the same time, Reeves could enter the MCU, he could also reprise his role of Constantine in the DC Extended Universe. The original film recently celebrated its 15th anniversary, and Reeves has said he would love to return to the role.
Director Francis Lawrence says that he has talked to Reeves about playing Constantine in a sequel. However, character rights and the new DCEU have made the project difficult to get off the ground.
Johnny Depp is ready to revive his career with Marvel
With his career resurgence in recent years, fans have made it pretty clear that Reeves is the only Hollywood actor who could pull off starring in both the MCU and DCEU. At the same time, Depp's career trajectory has gone in the opposite direction.
As We Got This Covered notes, Depp has received the majority of fan support in his legal battles with ex-wife and Amber Heard. However, his film career has suffered tremendously. Since Disney dropped him from the Pirates of the Caribbean franchise, Depp's only box office hit has been the Whitey Bulger biopic Black Mass.
The 57-year-old is ready to revive his film career, and he is reportedly looking to his good friend Robert Downey Jr. for help. The Iron Man star has responded by offering Depp a role in Sherlock Holmes 3.
Rumor has it that Depp is also looking for Downey Jr.'s help to get him into the MCU. Depp is reportedly a huge fan of Ghost Rider, and he's been eyeing the villain role of Bounty Hunter.
Ghost Rider will enter the Marvel Cinematic Universe during Phase 4 in 'Blade'
Once again, We Got This Covered is all over the latest MCU news. The outlet recently reported that Marvel will be introducing Ghost Rider during Phase 4 in the upcoming Blade reboot.
One man who fans turn to for the Marvel scoop is Mikey Sutton. He says that Ghost Rider could get a cameo in Blade before getting a bigger role in the future Blade sequel. The plan appears to be for Blade to team up with Johnny Blaze. They will form the Midnight Sons together by joining forces with other Marvel anti-heroes.
The Midnight Sons will reportedly feature Man-Thing, Werewolf by Night, Jennifer Kale, and Nadeen Hassan aka Glyph. There have also been reports of the Punisher being part of the team line-up.
Marvel will be adding some horror elements in Phase 4, and Johnny Blaze could debut as soon as next year's Doctor Strange in the Multiverse of Madness. The Midnight Sons could assemble as a darker supernatural version of The Avengers, and Keanu Reeves just might be a part of it. As for Johnny Depp, he could find himself in the desired villain role.