Marvel Phase 5: Hugh Jackman Reportedly Has No Interest In Bringing His Wolverine to the MCU
Marvel boss Keving Feige reportedly wants Hugh Jackman to reprise his version of Wolverine in the Marvel Cinematic Universe. but the 'Logan' star still insists he's done.
Marvel reportedly had big plans to introduced Hugh Jackman as Wolverine in Phase 5 of the Marvel Cinematic Universe. After acquiring the rights from the Fox buyout, the studio was looking forward to introducing several X-Men to the MCU over the next few years. Although they wanted Jackman to return as Wolverine in a future project, the actor reportedly turned down an invitation to play the MCU's version of his iconic character.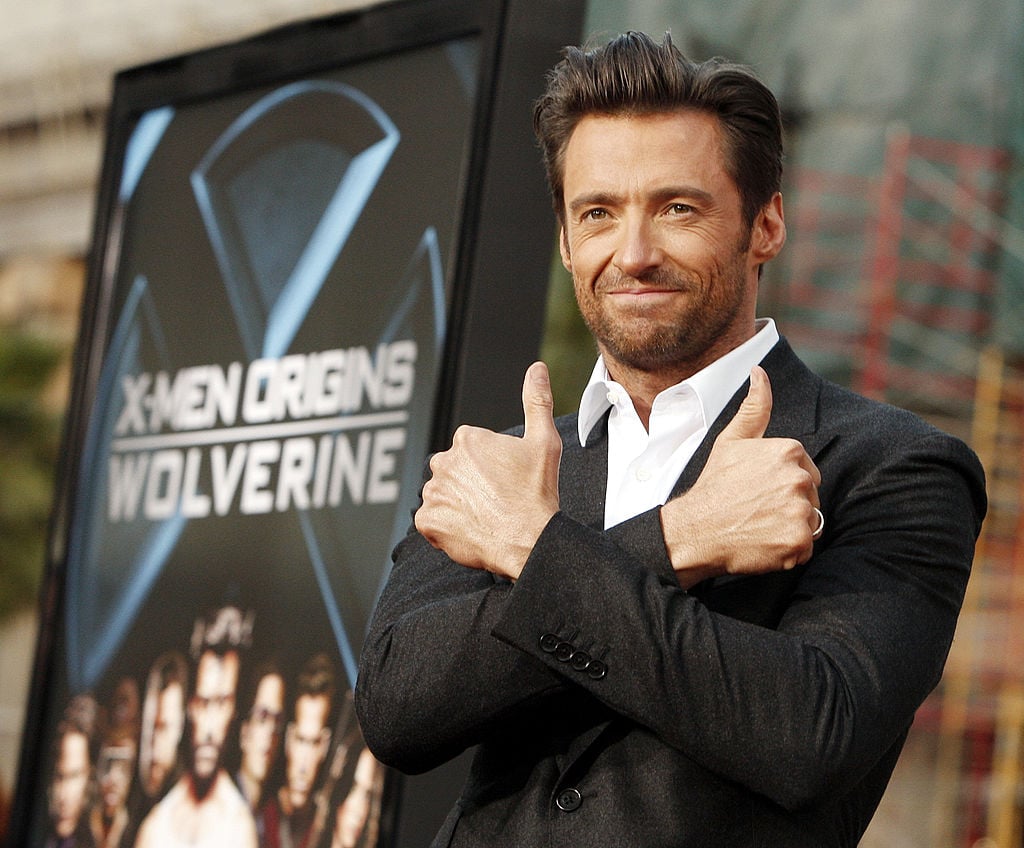 Marvel to reboot X-Men
Now that Marvel is in the driver's seat for X-Men, fans are finally excited about what's ahead. The studio bought out Fox last year, acquiring the rights to quite a few franchises, including X-Men, Deadpool, and the Fantastic Four.
At the time of the purchase, Marvel had already laid out Phase 4 and did not have plans for X-Men. The studio has since expressed an interest in reviving the franchise, and it is only a matter of time before they join the MCU.  
While most of the X-Men movies have underperformed, there has been plenty of speculation that Kevin Feige and his team want Jackman to reprise his role. Not only has Jackman played Wolverine for two decades, but his latest outing, Logan, was a critical and financial success.
Premiering in 2017, Logan earned over $600 million at the box office and received an academy award nomination for Best Adapted Screenplay. Marvel will no doubt seek to build on that success, but it does not sound like Jackman wants to be a part of the next chapter.
Did Jackman turn down Marvel's offer to play Wolverine?
It is difficult to imagine anyone else playing Wolverine, but it sounds like Marvel will be forced to cast someone new for the part. An inside source told We Got This Covered that Feige and his team asked Jackman if he was interested in returning as Wolverine in the MCU but the actor turned them down.
The source says that Jackman is not interested in reprising the role, especially when it comes to a full-time gig. The insider claims that Jackman is open to enjoying a few cameos in the Marvel Cinematic Universe, though exactly how that might work remains a mystery.
Jackman's decision to walk away from the part is not a huge surprise. Logan was a great final chapter to his character's story arc and there isn't a clear jumping-off point to continue his journey. We also cannot blame him for wanting to go out on top.
Deadpool creator want Jackman to return
While Jackman is evidently done play Wolverine, the creator of the Deadpool comics, Rob Liefeld, hopes that he reprises the role in the near future.
According to CBR, Liefeld recently opened up about how much Wolverine influenced his work on Deadpool and revealed that he would have never created the character if it hadn't been for the clawed superhero.
"I'm stuck on Hugh Jackman," he admitted. "Having met Hugh, having loved Hugh, there is only Deadpool because of Wolverine… I was doing Deadpool [in the comics] to get to Wolverine. Wolverine was always the goal. I can't answer the question on Wolverine, I'm stuck on Hugh Jackman. I hope to God he comes back, I do. He's been seriously firm that he's not going to be Wolverine, and I foolishly don't believe him."
Jackman first appeared as Wolverine in Bryan Singer's 2000 movie, X-Men. He has reprised the role in a slew of films over the past 20 years, from X-Men: Apocalypse to X2.
Despite all of the reports surrounding the character, Jackman has not said anything about returning as Wolverine in the Marvel Cinematic Universe. The actor has, however, opened up about why he decided to hang it up following Logan.
Jackman opens up about leaving Wolverine behind
Based on everything Jackman has said, he seems very content with not playing Wolverine anymore. According to Looper, Jackman revealed that he felt like the timing was just right to walk away from the role.
"I knew it was the right time to leave the party — not just for me, but for the character," Jackman shared. "It's kind of like, you're on your way home and your friend rings you and goes, 'Oh, dude, a new DJ just came on and the music is awesome, are you going to come back?' And you say, 'Sounds good but… no.'"
Jackman went on to say that he would have been very excited about the Marvel merger a few years ago and that he would have been willing to join the MCU without hesitation. But given his character's story arc, he isn't willing to reprise the role outside of a short cameo.
Marvel has not revealed when Wolverine and the rest of the X-Men might appear in the MCU.