Marvel Plans On Replacing T'Challa's Black Panther With Shuri In An Upcoming Sequel
Marvel has big plans for its Black Panther franchise that might include replacing T'Challa with everyone's favorite tech-savvy girl, Shuri (Letitia Wright).
Marvel has big plans for its Black Panther franchise that might include replacing T'Challa with everyone's favorite tech-savvy girl, Shuri (Letitia Wright). In the first Black Panther film, we learned that the superhero has been the leader and defender of Wakanda for centuries and the mantle goes well beyond one person. While Chadwick Boseman's version of the character will likely lead the sequel, there is talk that Marvel will eventually have T'Challa pass the torch to his younger sister.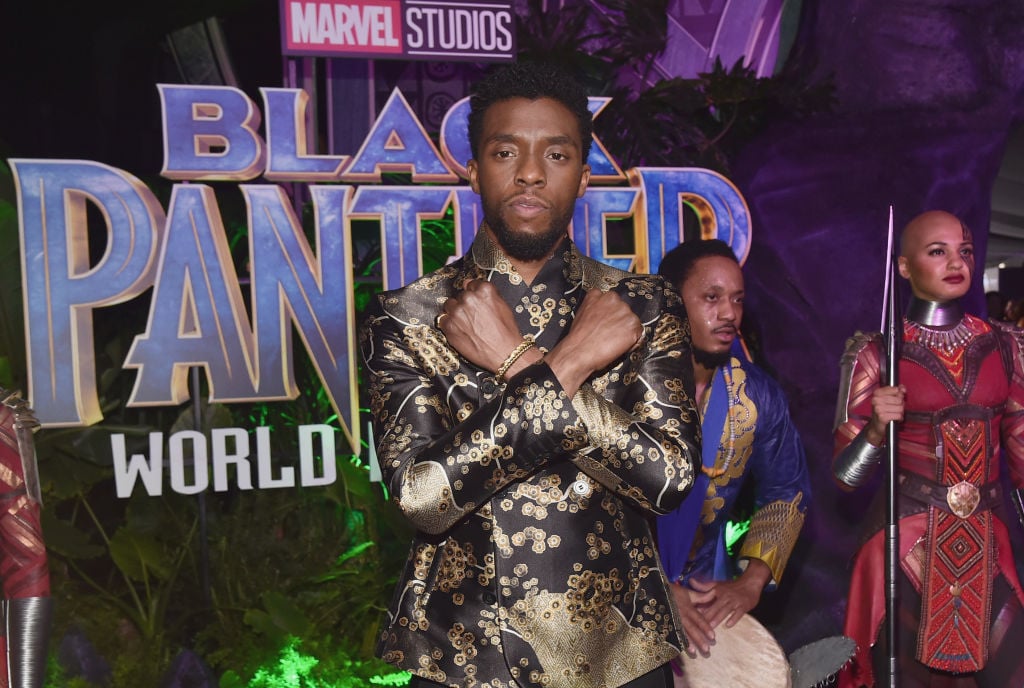 Boseman expected to return in 'Black Panther 2'
In the first movie of the franchise, Boseman's T'Challa became the King of Wakanda following the tragic death of his father. His claim to the throne, however, did not go unchallenged. T'Challa had to defeat both Erik Killmonger (Michael B. Jordan) and M'Baku (Winston Duke) to become the protector of all that is Wakanda.
Boseman reprised the role of T'Challa in subsequent Marvel films, including Captain America: Civil War, Avengers: Infinity War, and Avengers: Endgame.
With Boseman at the lead, Black Panther was one of Marvel's highest-earning films to date and was met with critical acclaim. Given the success of Black Panther, Marvel has already confirmed that there will be at least one sequel to the movie.
In fact, director Ryan Coogler is expected to return and helm the sequel, which should open in theaters sometime in 2021. Boseman is fully expected to reprise his role in the upcoming film, though it is possible that we also see him pass the torch to Shuri.
Will Shuri become the next Black Panther?
According to We Got This Covered, executive producer Nate Moore recently hinted that Black Panther's mantle will get passed to another person in Phase 4 of the MCU. Moore teased that anything is possible in the Black Panther franchise because the superhero is not confined to a single person.
"One thing I like to tell Ryan is, the Black Panther is a mantle as much as it is a person, so we're not restricted by anything, because the truth is, there's a lot of different ways to go back to Wakanda and have a good time and continue to explore the themes that made the first film so resonant," Moore shared.
If T'Challa does transfer the title of Black Panther to somebody else, he has a few options at his disposal. The clear frontrunner is his younger sister, Shuri, who has proven herself a valuable member of the MCU over the past few years.
Coogler has not confirmed the rumors about Shuri, but the transfer of power could happen in the upcoming sequel or even Black Panther 3. Although T'Challa will not be Black Panther forever, that does not mean he is going away for good.
How will T'Challa pass the torch?
In the event that T'Challa transfers power to Shuri, it is entirely possible that he sticks around until the end of Phase 4. Some fans believe that T'Challa will simply give Shuri his powers so that she can fight in his stead outside of Wakanda. T'Challa would then remain in Wakanda and rule its people. In that scenario, Shuri would become the new Black Panther while T'Challa would be acting King of Wakanda.
Having Shuri become the next Black Panther has several advantages. For one, Shuri is a fan favorite in the popular franchise and already has a large following. It also gives Marvel the chance to have another female superhero to fight alongside Captain Marvel, something the studio desperately needs. That said, Marvel has yet to announce anything about the movie and a lot might change between now and when production ramps up.
Everything we know about 'Black Panther 2'
While we wait for official confirmation, we know a few things about the Black Panther sequel. For starters, Coogler is directing and writing the sequel. The Creed director previously revealed that he wants to explore T'Challa's growth as a leader of Wakanda. Exactly what that entails is yet to be seen, but it will be interesting seeing T'Challa mature in his leadership.
When it comes to the villain, rumors claim that the big bad will be T'Challa's longtime nemesis in the comics, Namor. There are also reports that Princess Zanda will go against T'Challa in the sequel. Zanda rules the neighboring city of Narobia and is well known for collecting artifacts with mystical powers.
Filming for Black Panther 2 is expected to begin sometime in 2020, with a potential release date in 2021.