Marvel Reportedly Drops Evangeline Lilly From Co-Lead of 'Ant-Man 3' Amid Controversial Coronavirus Comments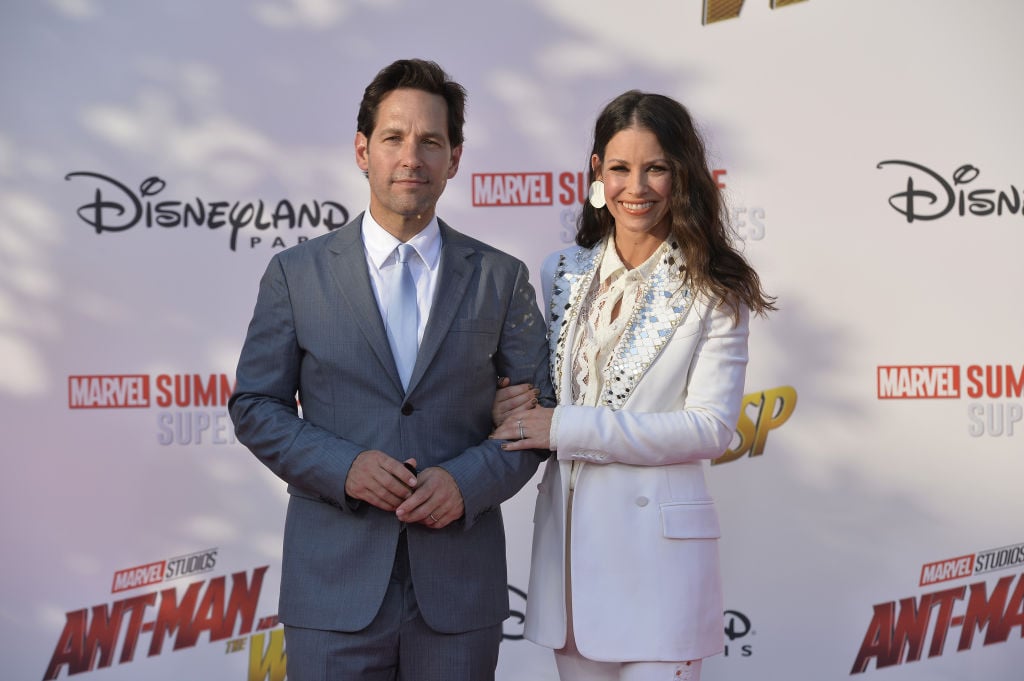 Ant-Man star Evangeline Lilly is facing intense backlash over her comments about the coronavirus pandemic. The actress recently downplayed the COVID-19 outbreak, telling fans that she believes freedom is more important than saving lives. Fans immediately fired back on social media, and an inside source claims that Marvel has officially reduced Lilly's role in the upcoming Ant-Man 3 film.
Inside Evangeline Lilly's controversial comments
Lilly took a controversial stance against the coronavirus pandemic on social media. Taking to Instagram, the actress told her followers that it has been "business as usual" for her and her family, despite the government urging social distancing.
"Just dropped my kids off at gymnastics camp. They all washed their hands before going in. They are playing and laughing. #businessasusual," she posted on Instagram.
Fans immediately questioned Evangeline Lilly's decision to take her children to a gymnastics camp. In response, Lilly explained how she is currently living with her dad, who was recently diagnosed with stage 4 leukemia.
She also revealed that she is "immune compromised," which puts her in the high-risk group if she contracts the coronavirus. But as far as Lilly is concerned, that does not affect the way she is going to live.
"I am also immune compromised at the moment," she noted. "I have two young kids. Some people value their lives over freedom, some people value freedom over their lives. We all make our choices."
Unfortunately, Lilly's attack against the coronavirus pandemic did not end there, sparking serious outrage among her followers.
Lilly suggests the coronavirus is a conspiracy
Lilly went on to say that she believes COVID-19 is nothing more than a "respiratory flu" and that governments around the world are taking too much action against the threat.
"Where we are right now feels a lot too close to Marshall Law for my comfort already, all in the name of a respiratory flu," she stated.
Evangeline Lilly added that watching everything unfold has been "unnerving." She also encouraged her fans to "be vigilant" and to keep tabs on the leaders of our country. The former Lost star wants to make sure people "don't abuse this moment" by taking "more freedoms" and getting "more power."
She then hinted that she thinks the entire coronavirus pandemic is a conspiracy meant to distract people from the coming presidential elections. Lilly noted how "there's 'something' every election year," a comment that did not go over well with fans.
While fans were clearly unhappy with Lilly's posts, a certain Game of Thrones star also had some heated words to share about her fellow actress.
Sophie Turner fires back
Game of Thrones star Sophie Turner posted a response that was seemingly aimed at Lilly's comments. Turner made the remarks during an Instagram Live session with her husband, Joe Jonas, and did not pull any punches.
Turner did not mention Evangeline Lilly by name, but she did tell her followers that they should obey government orders and practice social distancing to help contain the spread of COVID-19. She also mentioned how she does not "give a f— about your freedom," especially considering how people socializing will only make the pandemic worse.
"Stay inside. Don't be f—ing stupid. Even if you count your – " [does air quotes] 'freedom over … your health.' I don't give a f— about your freedom. You could be infecting other people, other vulnerable people around you by doing this. So stay inside guys! It's not cool, it's not big, and it's not clever… And that's the tea," she shared.
Turner mentioning tea could have been a direct reference to Evangeline Lilly's post. In one of her comments, Lilly shared her thoughts alongside a photo of her morning tea.
Lilly, of course, is not the only celebrity who has taken heat for their stance on the pandemic. Vanessa Hudgens was also heavily criticized for dismissing the seriousness of the virus, saying, "Yeah, people are gonna die, which is terrible, but like, inevitable?"
Marvel drops Evangeline Lilly as co-lead of 'Ant-Man 3'
In light of Lilly's controversial remarks, an inside source told We Got This Covered that Marvel is reducing the actress's involvement in Ant-Man 3. The insider claims that Lilly is no longer going to be the co-lead of the project and that the studio is taking a different direction with the story.
Lilly's Hope Van Dyne was originally supposed to team up with Paul Rudd's Scott Lang. But after the actress's latest comments, the story is going to shift to Scott's relationship with his daughter, Cassie Lang, who is played by Emma Fuhrmann.
Fans will reportedly watch as Scott mentors Cassie in her transition to her superhero alter ego, Stature. Lilly will not be entirely absent from the movie, but it sounds like Marvel is greatly reducing her part.
Marvel, of course, has not commented on the rumors surrounding Evangeline Lilly's involvement in the Marvel Cinematic Universe and Ant-Man 3. The studio has already delayed the premiere of Black Widow and has postponed several projects that are in production.