Marvel Reportedly Wants to Add One of the Stars of 'Breaking Bad' to Its Roster of Villains
Marvel is reportedly adding a Breaking Bad star to its roster of villains. The studio just announced some big delays due to the coronavirus pandemic, but fans are still looking forward to the start of Phase 4 of the Marvel Cinematic Universe. While the next Marvel film will not hit theaters until November, an inside source claims that a certain Breaking Bad star will be joining the MCU as a major villain.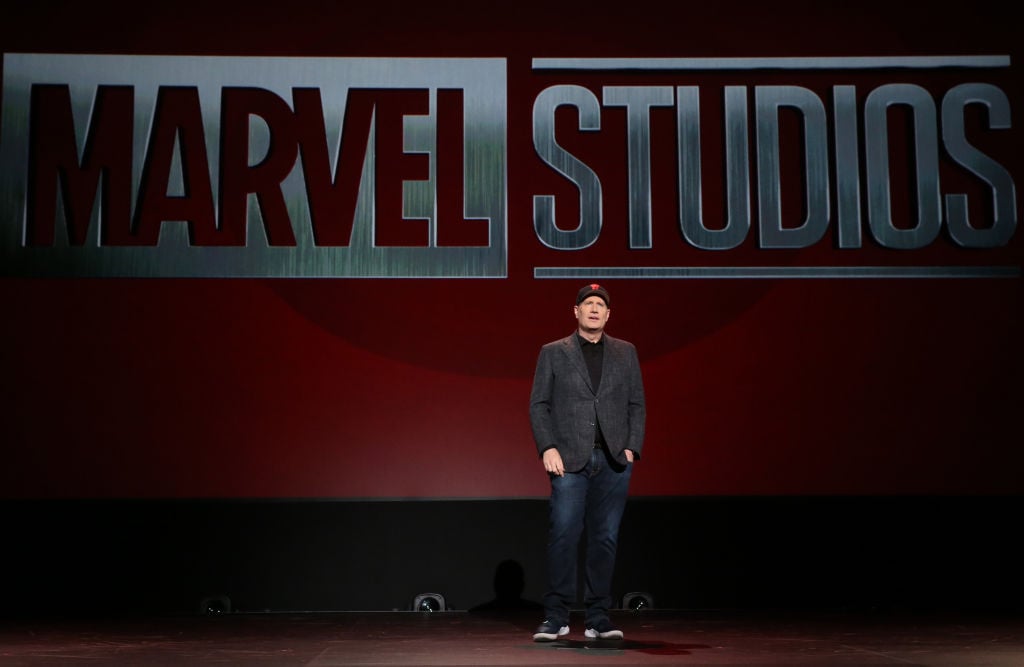 Marvel to introduce new villains in Phase 4 of the MCU
Phase 4 is a bit of soft reboot for the MCU as Marvel will introduce several new franchises to the mix. Following the release of Black Widow (which features several new characters in its own right), fans will meet a whole new team of superheroes in The Eternals, plus a new face in Shang-Chi and the Legend of the Ten Rings.
Several returning franchises will also include new characters, both good and bad. This includes Doctor Strange in the Multiverse of Madness, Thor: Love and Thunder, Ant-Man 3, Black Panther 2, Captain Marvel 2, and Spider-Man 3.
While Marvel has been very open about Phase 4 projects, the studio has not leaked too much information upcoming villains. But it seems like Marvel is poised to introduce some iconic big bads in Phase 4 and is sparing no expense getting top-notch actors for the roles.
We already know that Christian Bale has inked a deal to appear as a villain in Love and Thunder alongside Chris Hemsworth, Tessa Thompson, and Natalie Portman. Tony Leung is also set to portray the Mandarin in Shang-Chi, which should do the character justice after a pitiful showing in Iron Man 3. 
This 'Breaking Bad' star could join the MCU
Marvel has not confirmed these rumors, but a source told We Got This Covered that Breaking Bad star Bob Odenkirk will be introduced as a villain in Phase 4. The source did not know which villain Odenkirk will play, but their best guess is Dario Agger.
In the comics, Dario is the head of a nefarious company called Roxxon Corporation. Outside of the office, he is also known as the Minotaur, a shape-shifting creature with superhuman strength and durability.
There is little doubt that Odenkirk would be a brilliant fit to play Dario, though fans are still debating how he would fair as the character's alter-ego. Needless to say, adding a star like Odenkirk to the MCU is an exciting prospect, especially if his cameo extends beyond one project.
Apart from Breaking Bad and Better Call Saul, Odenkirk has built quite an impressive resume over the years. This includes appearances in Comedy Band! Bang!, Nebraska, Little Women, How I Met Your Mother, Fargo, and Entourage.
Will Marvel benefit from the delays?
While it is exciting that Odenkirk might be joining the MCU, fans were disappointed to learn that the studio has pushed back all of its premiere dates for Phase 4, starting with Black Widow and The Eternals.
The move was a huge blow for fans, who now have to wait until November for the next Marvel film. Although fans are still dealing with the news, Doctor Strange director Scott Derrickson recently assured fans that the delay might be a good thing.
Taking to Twitter, Derrickson explained how previous projects have benefited from unexpected delays. This includes the release of Blade Runner in the 1980s, which was postponed due to the WGA strikes.
"The pushing of all these big tentpole release dates will increase their overall quality — more time for script & production design development. Blade Runner looks so amazing because Ridley Scott & his team took a year during the 80-81 actors & WGA strikes to perfect the visuals," he shared.
Most of Marvel's upcoming projects have less than a year between the start of filming and the premiere date. Hopefully, directors take full advantage of the delays and come out with more developed projects (not that Marvel was lacking in that department).
Until then, Black Widow is the only Marvel film slated for release in 2020. The Eternals will hit theaters in 2021, followed by Shang-Chi and the Legend of the Ten Rings, Spider-Man 3, Doctor Strange in the Multiverse of Madness, Thor: Love and Thunder, Black Panther 2, and Captain Marvel 2.