Marvel Star Tom Holland Found Out He Nabbed Spider-Man Role From Social Media
Since 2002, three actors have played Spider-Man in blockbuster film adaptations of the Marvel comics. The earliest trilogy featured Toby Maguire as an aloof, nerdy, quiet version of the hero. Andrew Garfield's portrayal of Peter Parker was brooding, handsome, and rode a skateboard. Neither of these versions of Spider-Man made it to the Marvel Cinematic Universe (MCU), though. 
The one person who did bring MCU Spider-Man to life is Tom Holland. He has done a superb job creating what many say is the perfect version of Peter Parker. The actor is humble, charming, and thankful to have been offered the opportunity of a lifetime. He even found out about his role exactly how we would picture Peter Parker finding out something equally exciting–laying back and scrolling through Instagram, like a regular old teenager. 
Who is Tom Holland?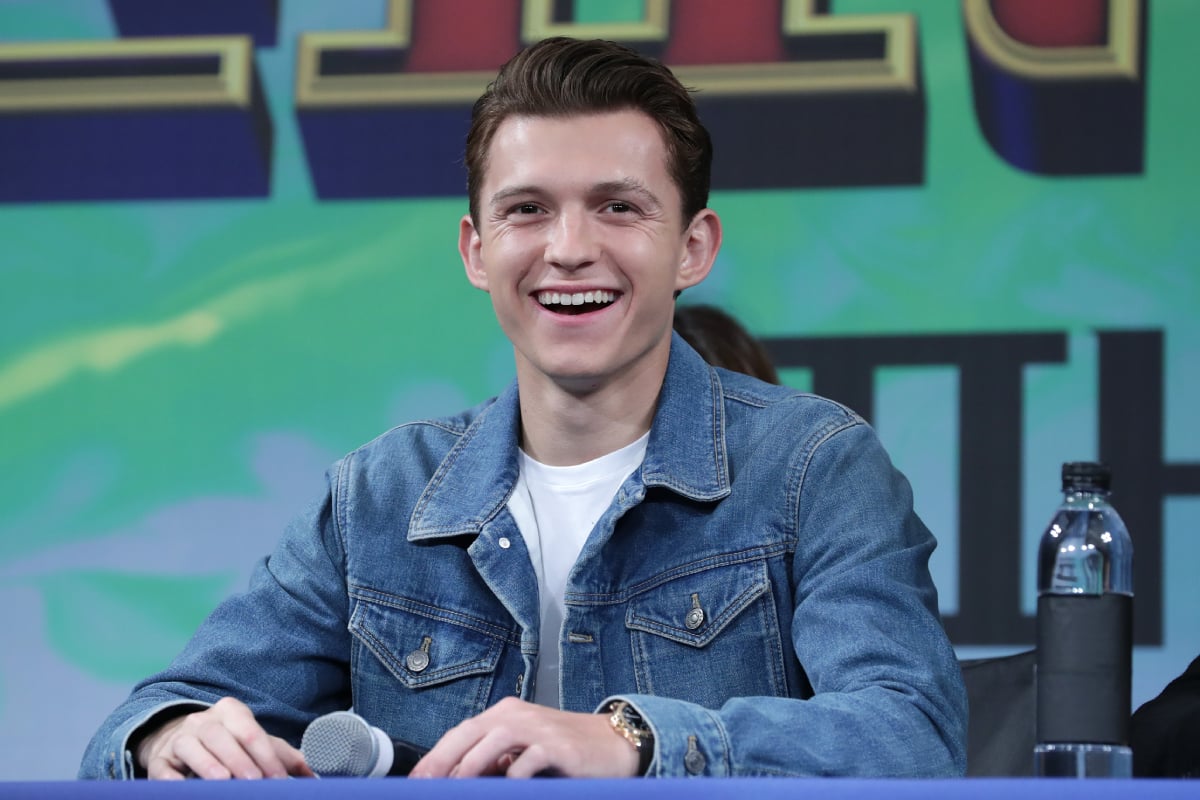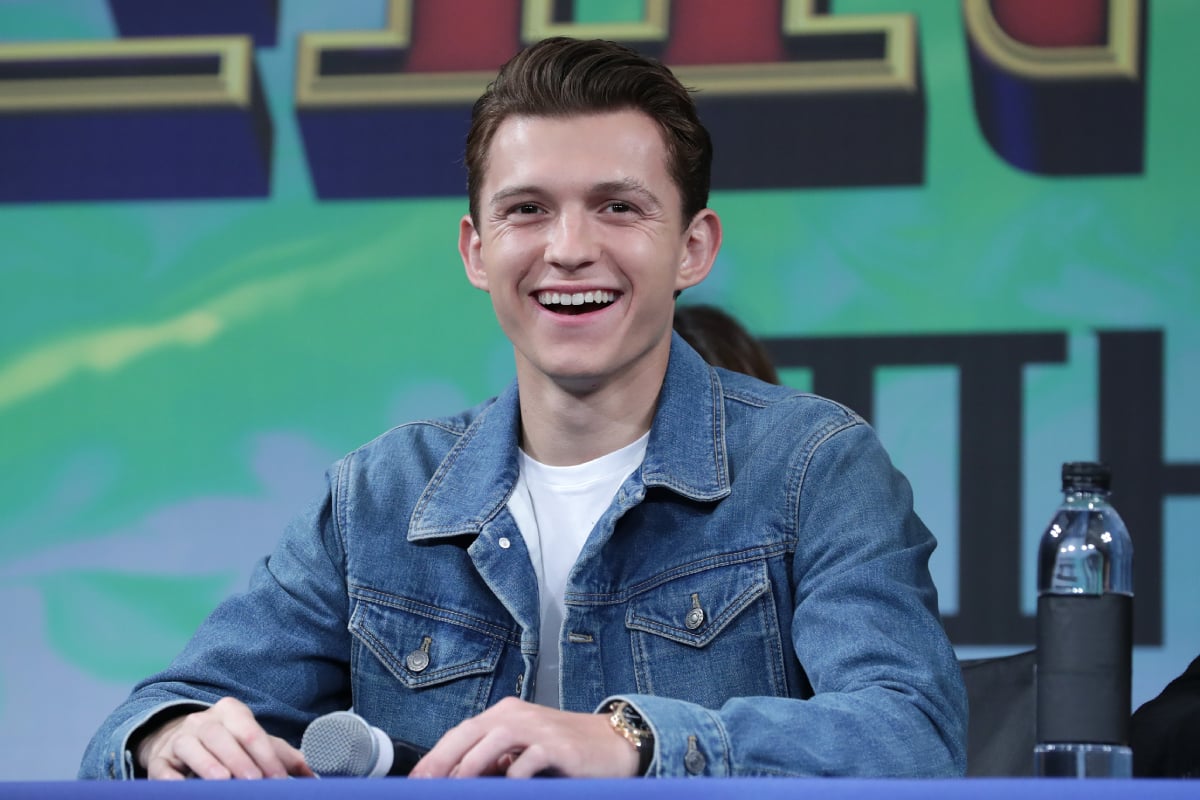 We all know that Holland is the newest web-slinger in a long line of actors to play Spider-Man, but who was he before joining the MCU? 
Holland was born in England in 1996. His mother is a photographer and his father is a comedian and author. Holland is the oldest child, with three younger brothers. He attended Donhead Prep School and Wimbledon College, then studied at the BRIT School for Performing Arts & Technology. 
The charming star was always interested in dance and performing. He was performing at the Richmond Dance Festival in 2006 when he was spotted by a choreographer. She invited him to audition for a theater role. Eight auditions and two years later, Holland had the lead role in Billy Elliot the Musical.
When Holland left Billy Elliot, he voiced the character of Sho in The Secret World of Arrietty. When he landed a starring role in the 2012 film, The Impossible, Holland really began turning heads. The Impossible was based on the true story of the 2004 Indian Ocean tsunami. Holland played a teenager who was taking care of his mother while also searching for his missing father. He won the Hollywood Spotlight Award for his incredible performance.
Holland had a small role in the 2013 romantic drama How I Live Now. He then played Gregory Cromwell, son of Thomas Cromwell, in the BBC miniseries Wolf Hall. The show follows Thomas Cromwell's role in Henry VIII's infamous annulment from Catherine of Aragon and subsequent marriage to Anne Boleyn. 
Tom Holland's MCU Spider-Man is spot on
In 2015, Holland's hard work paid off. He was chosen to be a part of the MCU and breathe fresh life into the role of Spider-Man. Holland was an excellent choice for the role. His youthful appearance and charming demeanor instantly captured the hearts of Marvel fans everywhere. 
Holland made his appearance as Spider-Man in Captain America: Civil War in 2016. Fans went wild over the introduction of Spider-Man in the film. Although he was not a primary character, his scenes were among the most popular in the whole film. Holland's portrayal was perfection, painting the picture of Parker as a total fanboy who is amazed by the rest of the superheroes. He is a chatterbox who comes dangerously close to irritating the others (some telling him to shut up). His constant stream of one-liners and wide-eyed awe is endearing, and his short appearance left fans wanting more. 
In 2017, MCU fans finally got to enjoy two hours of uninterrupted time with their friendly neighborhood Spider-Man. Holland delivered an exceptional performance in Spider-Man: Homecoming. The film focused on the growing relationship between Parker and his mentor, Tony Stark. Parker learns to use his abilities and a whole lot of super cool equipment created by billionaire mastermind, Stark. Parker eventually battles Vulture (another stellar performance by Michael Keaton). Homecoming further propelled Holland into stardom. He was quickly becoming a favorite in the MCU. 
Holland returned to the big screen in 2018 for Avengers: Infinity War. Holland stole the show once again in a powerful performance that ended with the (spoiler alert!) tear-jerking death scene. The scene is gut-wrenching, as Parker declares "I don't feel so good" and then proceeds (very slowly) to turn to dust like so many of the other characters. Stark, who has been Parker's mentor and substitute father-figure, unravels as he faces the loss of a loved one. 
Spider-Man fans rejoiced when the Decimation was reversed and Spider-Man returned in Avengers: Endgame in 2019. This time we had to endure another heartbreaking scene between Parker and Stark, and Ironman fans everywhere were sobbing into their popcorn buckets. That same year brought us another installment of the wall crawler, with Spider-Man: Far From Home. Holland lit up the screen just like always, battling the tech-savvy new foe, Mysterio. 
He heard the big news on Instagram
Holland has always been a huge Spider-Man fan, claiming he must have had about 30 costumes throughout his life. When he heard they were casting fora new Spider-Man, he called his agents immediately. He made a tape which consisted of a bunch of flips to show his gymnastic ability, then did screen tests soon afterward. He recalls waiting with five other actors during auditions, knowing that each of them wanted that role more than anything. 
About a month after his audition, Holland was on Instagram when he saw an announcement from Marvel. They posted a photo directing people to their website to learn about the newest Spider-Man. When Holland went to the site, he was ecstatic to find that he was the new hero!