Is 'The Marvelous Mrs. Maisel' Based on Joan Rivers?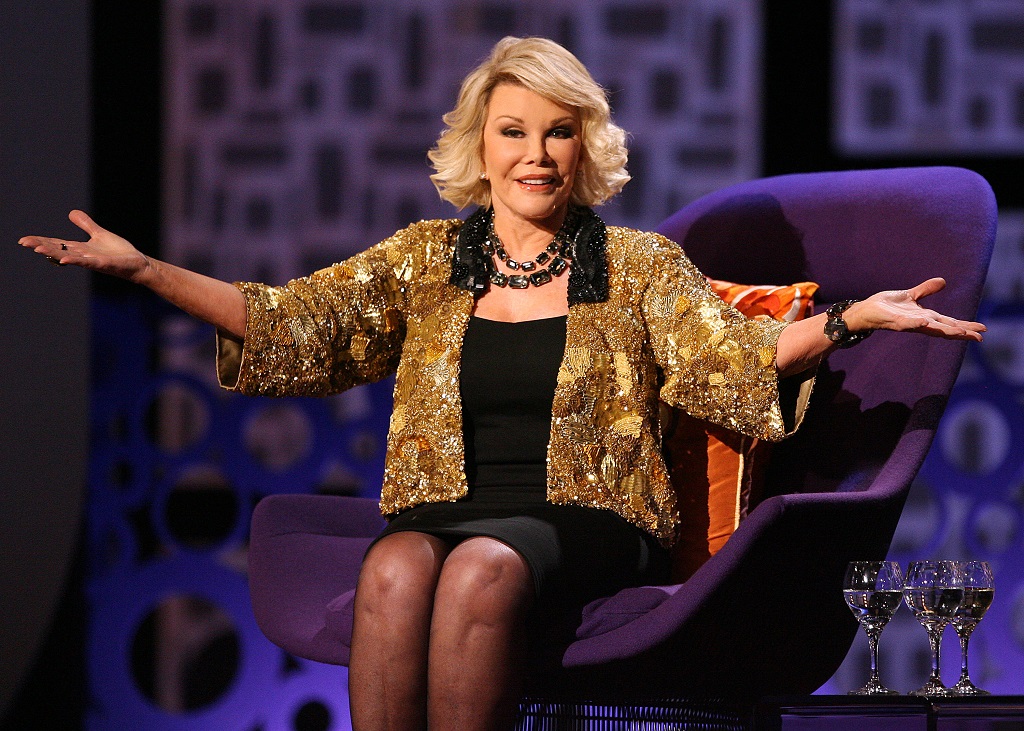 In the award-winning Amazon series The Marvelous Mrs. Maisel, the eponymous character is a New York housewife who finds herself navigating the world of stand-up comedy. The series takes place in the late 1950s and early 1960s, which was a time that produced many affluential comedians, including Joan Rivers. So is The Marvelous Mrs. Maisel based on Joan Rivers? Not entirely.

Joan Rivers was not a mom when she got her start

When The Marvelous Mrs. Maisel begins, Midge is a content in her role as a wife and mother to two children. Rivers, however, began to pursue a career as an actress in the 1950s. She was briefly married during this time, but it was annulled. Rivers and her first husband did not have any children together. However, there is one small connection between Midge and Rivers here: Both worked in a department store in the 1950s.

Midge fell into stand-up comedy accidentally

While Joan sought out a career in the arts, Midge stumbles upon her talent. After her husband, Joel Maisel, announces that he is leaving her, Midge goes back to the club he had bombed at earlier that night and drunkenly begins to crack jokes on stage. It's then that Susie Myerson sees her potential, and convinces her to pursue comedy.

Both performed at The Gaslight Cafe

Another notable similarity between Midge and Rivers is that both performed at the Greenwich coffeeshop The Gaslight Cafe. This was a pretty clear nod to Rivers, but also to the time period in general, as many up-and-coming New York artists tried out their acts there, including musicians such as Bob Dylan and Jimi Hendrix.

Midge's career could follow a similar trajectory

The Marvelous Mrs. Maisel Season 1 and 2 have taken place over a short period of time. The end of Season 2 saw Midge appearing on television for the first time, indicating that there's a future for her in the medium. As the series enters the 1960s in Season 3, Midge could begin to become more of a fixture on TV, as Rivers herself did with Candid Camera and The Tonight Show.

Rachel Brosnahan has said

Actress Rachel Brosnahan, who portrays Midge, has spoken about the differences between Rivers and her character. "Joan's comedy came from a place of feeling like she never belonged. She always referred to herself as the ugly duckling. Midge is the opposite. She knows she is beautiful; she knows she is great at what she does, and she will be the first to tell you about it."

Amy Sherman-Palladino said

Writer, director, and creator of the series, Amy Sherman-Palladino, has mentioned Rivers as an inspiration for the character of Midge. In an interview with Vanity Fair, Sherman-Palladino said, "I'm a massive Joan Rivers fan; the world is sadder without her, and will always be sadder without her. And she had that wonderful mix, that battle of wanting to be accepted on a feminine level—[but] you can't have that many balls and be accepted on a feminine level. It just doesn't work that way. It was such a wonderful dichotomy, and she crafted those monster jokes."