'Marvelous Mrs. Maisel' Creator Doesn't 'Give a Sh*t' About How You Feel Toward Midge's Parenting Style
The 'Marvelous. Mrs. Maisel' creator Amy Sherman-Palladino responds to critics who don't think Midge Maisel (Rachel Brosnahan) is a good mom.
Let's be clear — The Marvelous Mrs. Maisel creator Amy Sherman-Palladino isn't here for critics who mom-shame Midge Maisel (Rachel Brosnahan). 
When Amazon Prime Original made its debut in 2017, fans constantly brought up Midge's seemingly hands-off parenting style and labeled her as a "bad mother." Then the criticism escalated during the show's third season, as the character went on tour and left her children at home. But recently, Sherman-Palladino addressed those who look down on Marvelous Mrs. Maisel for not bringing motherhood to the center of Midge's story.
Amy Sherman-Palladino responds to 'Marvelous Mrs. Maisel' fans who critique Midge as a mother
On June 29, Sherman-Palladino opened up about Marvelous Mrs. Maisel on The Hollywood Reporter's Comedy Showrunner Roundtable. The series creator was asked whether she has ever been worried about the audience's reaction toward Midge, particularly after the character faced her own white privilege in season 2. Then in response, Sherman-Palladino admitted she doesn't really care what anyone thinks when it comes to her characters.
"I never give a sh*t about that, especially when you're dealing with women characters," Sherman-Palladino said. "I started on Roseanne, I was in my 20s, and it was me [and] a [female writing] partner. We were the only girls on staff."
She continued, "You learn really quickly what the views on women were, what was likable, and what was, 'Oooh, don't yell too much because you're too strident.' You learn very quickly that if you reminded one of the execs in the room at all of his wife, you're f*cked. So I have never gone into anything worried about what people are going to think in those terms."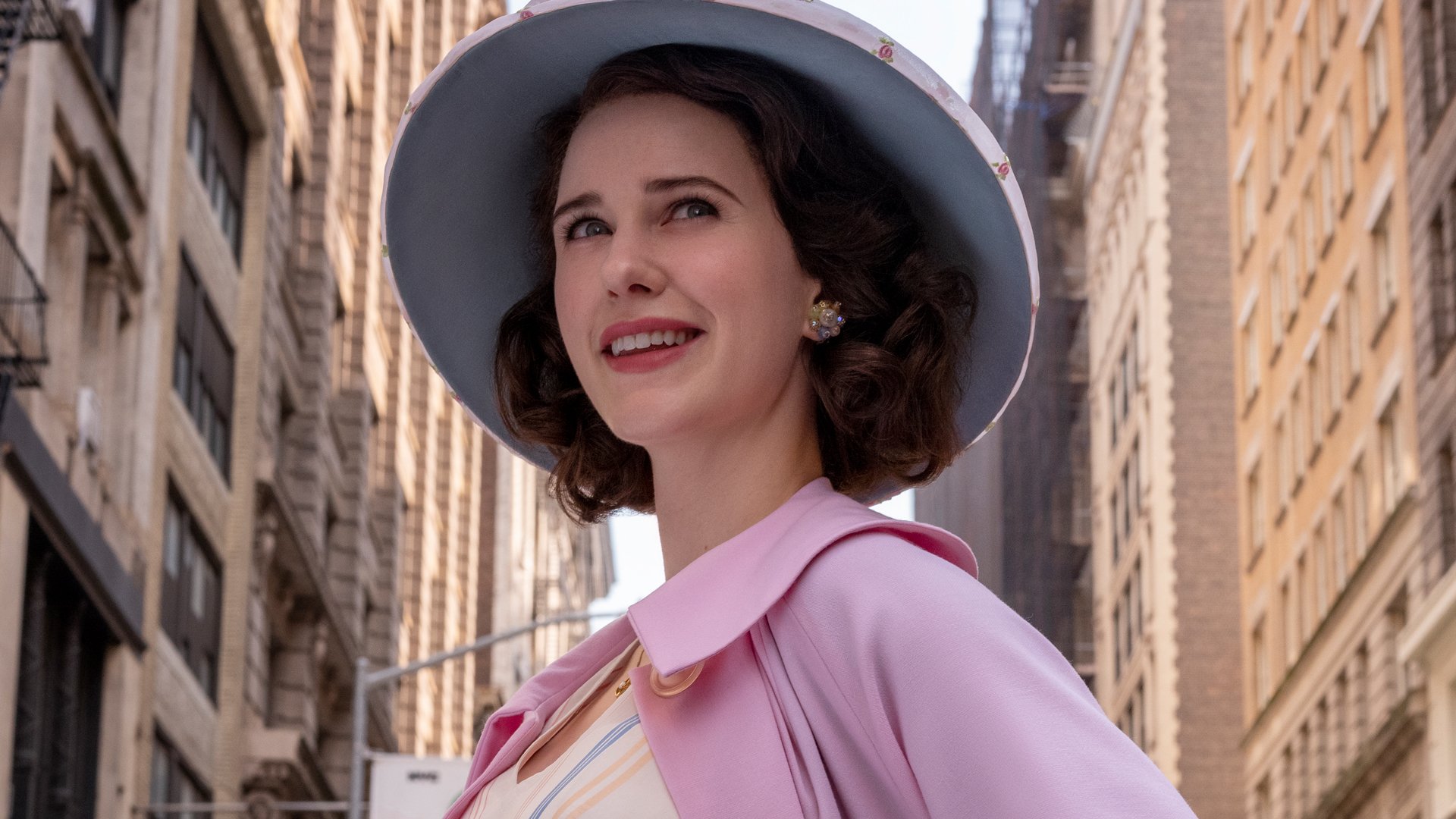 Sherman-Palladino also touched on the one storyline Marvelous Mrs. Maisel is critiqued on the most — Midge's parenting. And ultimately, she's sick of the double standard.
"The main negative thing that I've been getting about Midge is about [her being away from her] kids, and I have no patience for that sh*t whatsoever," Sherman-Palladino said. "I never saw one person say dick about Don Draper in Mad Men not hanging out with his kids. So f*ck that sh*t."
Meanwhile, the creator shared Midge's kids are already well-taken care of. So really, Marvelous Mrs. Maisel fans shouldn't have anything to worry about. 
"These kids have two sets of grandparents who dote on them, and they have a father that's there all the time," Sherman-Palladino said. "If this woman has to go out on the road to make a living, f*ck you if you have an issue with that. And I mean that with all the love in my heart."
The 'Marvelous Mrs. Maisel' cast on mom-shaming Midge
Now, Sherman-Palladino isn't the only member of the Marvelous Mrs. Maisel team who has called out fans for their views on Midge's parenting style. Back in March 2019, Brosnahan addressed viewers who wrote off Midge's mothering techniques as a character flaw.
"I don't think she's winning parent of the year," Brosnahan told The Hollywood Reporter. "But this hasn't been a conversation about many male characters who are the centers of their shows, who are also parents."
Then Alex Borstein — who plays Susie Myerson on Marvelous Mrs. Maisel — added, "I leave my children to come shoot on this show, and it doesn't mean I am a sh*tty mother. It doesn't mean I'm neglectful."
Meanwhile, in an interview with Buzzfeed's AM to DM series published in June 2019, Brosnahan pointed out Marvelous Mrs. Maisel doesn't surround Midge's journey as a mother. 
"It's not a show, really, about Midge parenting," she said. "It's a show about her following her dreams as a stand-up comedian."
But even so, the actor acknowledged Midge offers another perspective on motherhood that isn't often explored.
"I appreciate that this is a different kind of motherhood than the one I've seen. And for some people, maybe, is a more accurate representation of it," Brosnahan said.
Check out Showbiz Cheat Sheet on Facebook!