Marvel's 'A-Force': All-Female Avengers Will Include Captain Marvel Plus These Fan-Favorite MCU Characters
After Captain Marvel became the first female-led movie of the Marvel Cinematic Universe earlier this year, it appears that the ladies of the MCU are going to be taking over Phase 4 and beyond. The studio has already announced that Black Widow and Thor: Love and Thunder will be hitting theaters in the next couple of years, and Ms. Marvel, She-Hulk, and WandaVision will be part of Disney Plus. Now, rumor has it that the studio has an A-Force movie in development, which is an all-female team-up that Marvel Comics first introduced in 2015.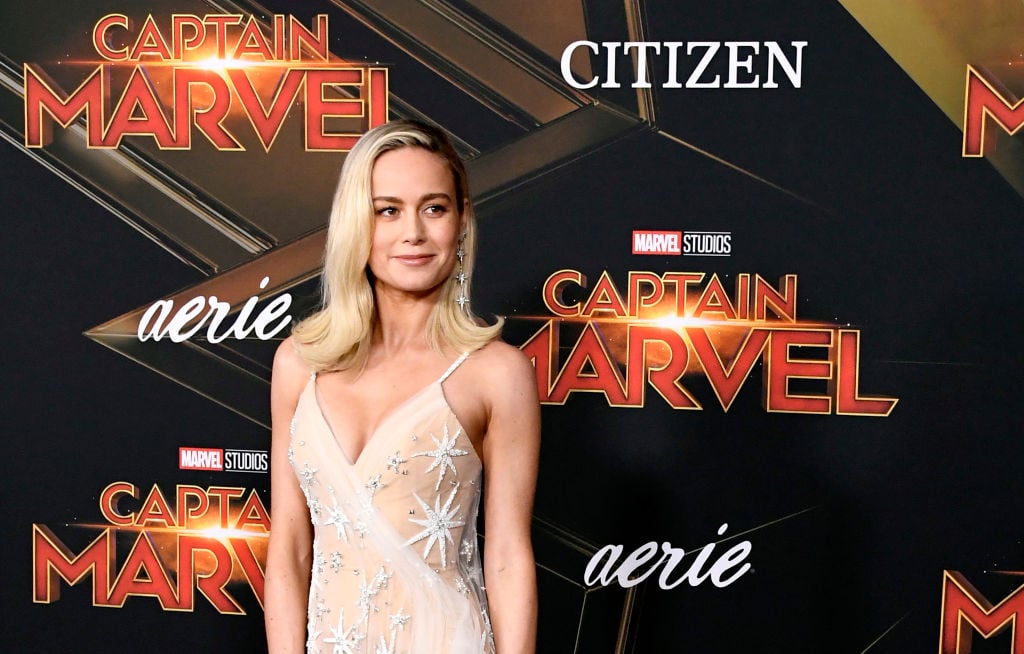 'She-Hulk' is the first step
According to We Got This Covered, the Disney Plus series She-Hulk will be the first step towards forming A-Force, and the line-up will also include Valkyrie, Jane Foster's Thor, Captain Marvel, and Miss Marvel.
She-Hulk is not expected to hit the new streaming platform until at least 2022, so A-Force is still years away. But, in the meantime, there will be plenty of female-led Marvel projects.
What's more, women will not just be in front of the camera in the upcoming phases, but also behind it. Marvel brought their first female director to the MCU when Anna Boden co-directed Captain Marvel with Ryan Fleck this year, and next year Cate Shortland will direct Black Widow and Chloe Zhao will direct The Eternals.
Female Avengers, Assemble
One of the most talked-about moments from the climax in Avengers: Endgame was when the female heroes united behind Captain Marvel to fight Thanos. It was a big surprise to the audience, who cheered the brief moment that came across as a not-so-subtle introduction to a future group of female Avengers.
As Thanos' army advances towards Captain Marvel, Spider-Man asks how she plans to beat them all by herself. It's at that moment that audiences see Scarlet Witch, Valkyrie, Wasp, Gamora, Nebula, Mantis, Okoye, Shuri and Pepper Potts' Rescue assemble next to Captain Marvel in an iconic shot that fans will never forget.
Many of those characters might not be part of the A-Force, but it was a hint of things to come. The only sad part about seeing all of the characters come together was that the original female Avenger – Black Widow – was not a part of the group, as she had sacrificed herself earlier in the movie so the superheroes could retrieve the Soul Stone.
'Let's make it happen!'
That female-empowering moment in Endgame didn't just inspire audiences, it inspired the actresses who were a part of it. The A-Force project comes after Tessa Thompson, Brie Larson, and Karen Gillan pitched the idea of an all-female Avengers to Kevin Feige on the set of Avengers: Endgame back in 2017, and a picture of the ladies from the set went viral.
Gillan says it was Thompson and Larson who "marched up" to Feige and told him that he needed to do an all-female Avengers film, and then everyone else surrounded him.
"I think that was something that we were just talking about casually," said Gillan in 2018. "We'd all taken this big photo, like a Marvel class photo and all of the women got together afterward and we were talking and we were like 'Wouldn't it be so nice if every day was like this and we were just all around each other,' and we were like 'Let's make it happen!'"
Larson said after the release of Marvel's Avengers: Endgame that she loves the idea of an all-female Avengers movie, and getting all of the women together to work as a team would be powerful and iconic. Everyone brings their own special skills to the table, says Larson, and seeing women work together as a team on screen is something audiences haven't seen enough of.