'Marvel's Guardians of the Galaxy': How Long Does It Take to Beat?
Square Enix's next Marvel video game has arrived. Marvel's Guardians of the Galaxy, developed by Eidos-Montréal, hit PlayStation 4 and Xbox consoles, as well as PC and Nintendo Switch (cloud version), on Oct. 26. The game puts players in the shoes of Peter Quill/Star-Lord for an interstellar adventure, but will the adventure last long? Here's how long it takes to beat Marvel's Guardians of the Galaxy.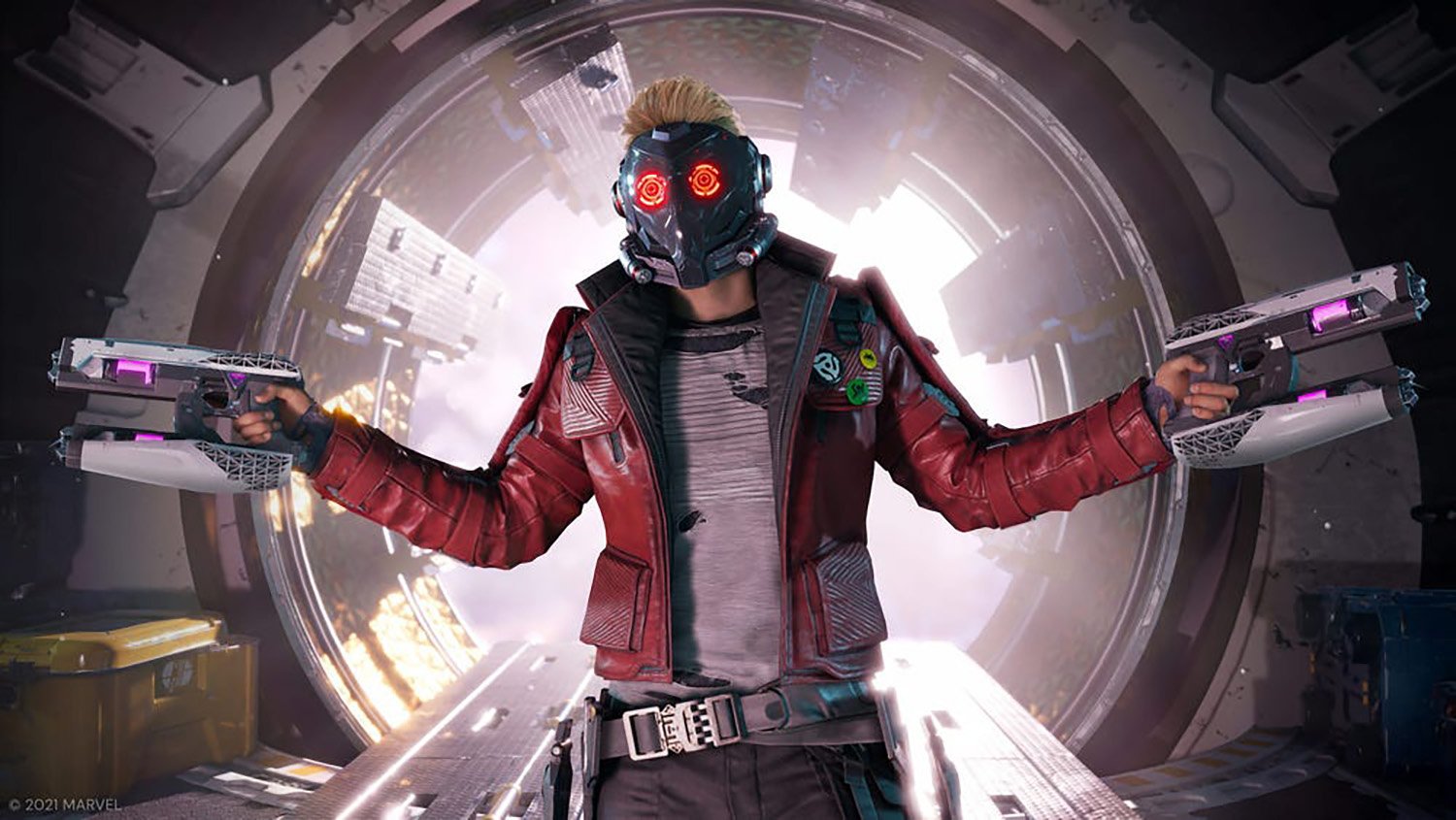 What is 'Marvel's Guardians of the Galaxy' about?
Years after the interstellar war, Peter Quill and his crew — Gamora, Rocket Raccoon, Groot, and Drax the Destroyer — traverse the galaxy in search of quick cash. However, their quest leads to a small accident, which then spirals into a series of catastrophic events. Ouch. The only way for Star-Lord and the Guardians to save the universe is to address their mistake and get rid of a significant threat as quickly as possible.
As Star-Lord, players make a series of choices that will affect the Guardians' relationships and key missions. However, the decisions all lead to the same ending. Star-Lord is the only playable character, but players can call on other Guardians for help in battles. Some of Star-Lord's playable tools include his guns and jet boots.
How long does 'Marvel's Guardians of the Galaxy' take to beat?
According to early polls on HowLongToBeat, Marvel's Guardians of the Galaxy takes an average of 17.5 to 18 hours to complete. However, some players have finished the main story in as little as 14 hours. There are several collectibles throughout the game, including outfits for each of the Guardians, which can take extra time to find. Additionally, combat and puzzles increase in difficulty as the game progresses, so some areas might take more than one try to get through.
More leisurely players might find that the game takes closer to 20 hours to finish. Many players will likely fall in the 15-20 hours range.
The game has multiple chapters and a New Game Plus mode after the first playthrough
Marvel's Guardians of the Galaxy is split into more than a dozen chapters, and some are longer than others. The chapter titles are as follows:
Prologue
Chapter 1: A Risky Gamble
Chapter 2: Busted
Chapter 3: The Cost of Freedom
Chapter 4: The Monster Queen
Chapter 5: Due or Die
Chapter 6: Between a Rock and a Hard Place
Chapter 7: Canine Confusion
Chapter 8: The Matriarch
Chapter 9: Desperate Times
Chapter 10: Test of Faith
Chapter 11: Mind Over Matter
Chapter 12: Knowhere To Run
Chapter 13: Against All Odds
Chapter 14: Into The Fire
Chapter 15: Broken Promises
Chapter 16: Magus
Additionally, the New Game Plus mode adds replayability value, so players can return to the game a second time. New Game Plus unlocks when players complete one full playthrough and allows them to play again with some of the abilities and upgrades they received. However, the game's difficulty level will remain the same unless players update it manually in the settings. Aspects like money and collectibles will not carry over into New Game Plus.
Marvel's Guardians of the Galaxy is available now on PlayStation 4, PlayStation 5, Xbox One, Xbox Series X|S, PC, and Nintendo Switch.