Marvel's Quicksilver Aaron Taylor-Johnson Is Open to Returning to the MCU
Quicksilver played an important role as an Avenger on the pages of Marvel comics, yet his stint in the Marvel Cinematic Universe (MCU) was very brief. The character, played by Aaron Taylor-Johnson, was killed off in the same film that introduced him. Fans were pretty disappointed by the death, but Taylor-Johnson recently offered some hope that Quicksilver will return to action someday.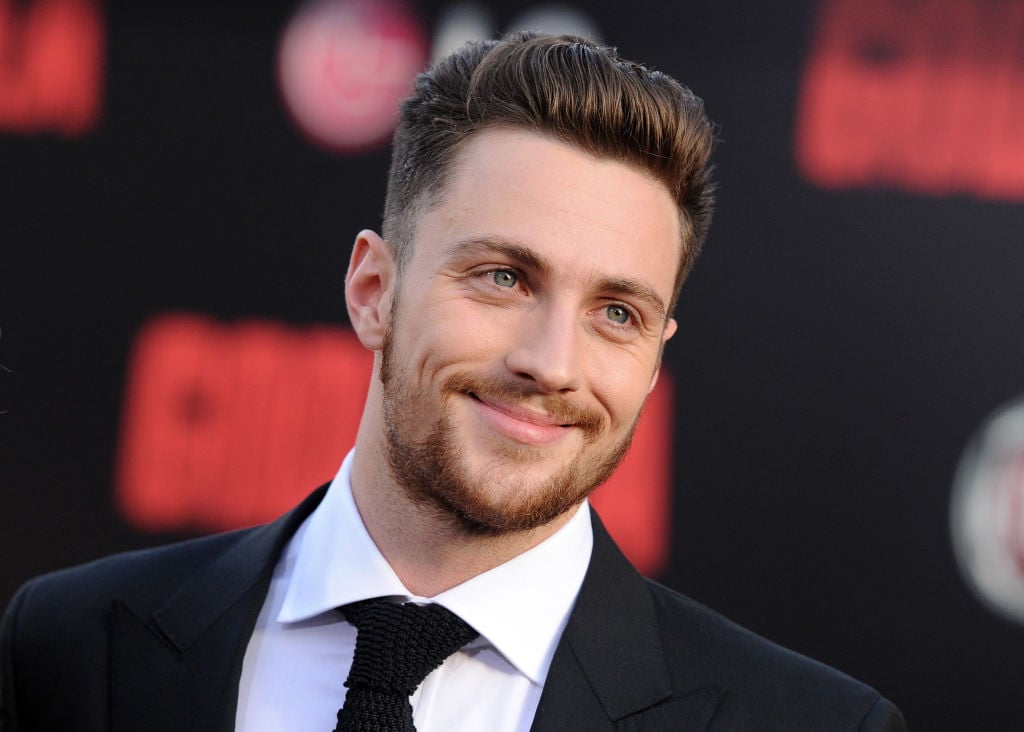 Inside Quicksilver's brief MCU appearance
Marvel fans were first introduced to Pietro Maximoff, a.k.a. Quicksilver, in the film, Avengers: Age of Ultron. The character appeared in the movie with his sister, Wanda Maximoff (Elizabeth Olsen), who went on to play a prominent role in the franchise as Scarlet Witch.
Unfortunately, Quicksilver's time in the MCU was short-lived as he gave up his life to save Hawkeye (Jeremy Renner) while fighting Ultron at the Battle of Sokovia.
Although there is little doubt that Quicksilver is dead, there is a chance that he could come back now that Marvel has introduced time travel in the MCU. Several characters returned from the dead following the events in Avengers: Infinity War, so who knows what the studio has in store for Quicksilver.
Exactly how that might happen remains to be seen, but it is a good sign that Taylor-Johnson is open to reprising his Marvel role in a future project.
Taylor-Johnson opens up about returning to the MCU
In a recent interview, Taylor-Johnson was asked about returning to the Marvel Cinematic Universe as Quicksilver. According to We Got This Covered, the actor said he is open to reprising the role but only if the story is interesting enough to bring him back.
"If there's an interesting story, and an interesting character journey in that world, in the Marvel world, then there's a discussion [to be had]," he explained.
Taylor-Johnson did not confirm that he is in talks with Marvel to come back, but he is definitely willing to explore the options. Given how the studio has crafted plenty of compelling storylines in the MCU, we are confident they can come up with a good one for Quicksilver.
The only question is whether or not Marvel wants to bring the character back into the fold. If they do, then he could pop up in WandaVision or a future MCU film.
There is also a chance that Quicksilver could appear in Doctor Strange in the Multiverse of Madness, which will undoubtedly bring back a few previous characters.
Why wasn't Taylor-Johnson brought back in 'Avengers: Endgame'?
Considering how Marvel resurrected quite a few characters in Avengers: Endgame, fans were naturally wondering why the studio did not bring Quicksilver back.
The answer, of course, is because Quicksilver did not perish in the snap. The character was dead long before Thanos wiped out half of the life in the universe, and when Bruce Banner (Mark Ruffalo) used the infinity stones to bring people back, he only resurrected those who had turned to ash in the snap.
Ahead of the release of Endgame, Taylor-Johnson was asked about the possibility of him returning to MCU in the movie. Unfortunately, the actor revealed that he had not been contacted about reprising the role.
"It's not a conversation right now," he stated.
That said, there is always a chance that Quicksilver could return in Avengers 5, which will likely be coming out as part of Marvel's Phase 5. The only downside to that is fans will have to wait a few years to find out.
Taylor-Johnson on 'A Million Little Pieces'
While we wait to hear more on the Marvel front, Taylor-Johnson is getting ready for the theatrical release of his latest movie, A Million Little Pieces.
Taylor-Johnson directed and starred in the film alongside his wife, Sam Taylor-Johnson. The project is an adaptation of the book by James Frey of the same name.
The story follows the main character as he recovers from an addiction to drugs.
In a recent interview, Taylor-Johnson revealed that he and his wife first thought about doing the movie ten years ago but couldn't move forward because another studio owned the rights. Although it is a departure from his previous work – especially in the Marvel Cinematic Universe – Taylor-Johnson could not be happier with how it turned out.
A Million Little Pieces is due to premiere in theaters on December 6.